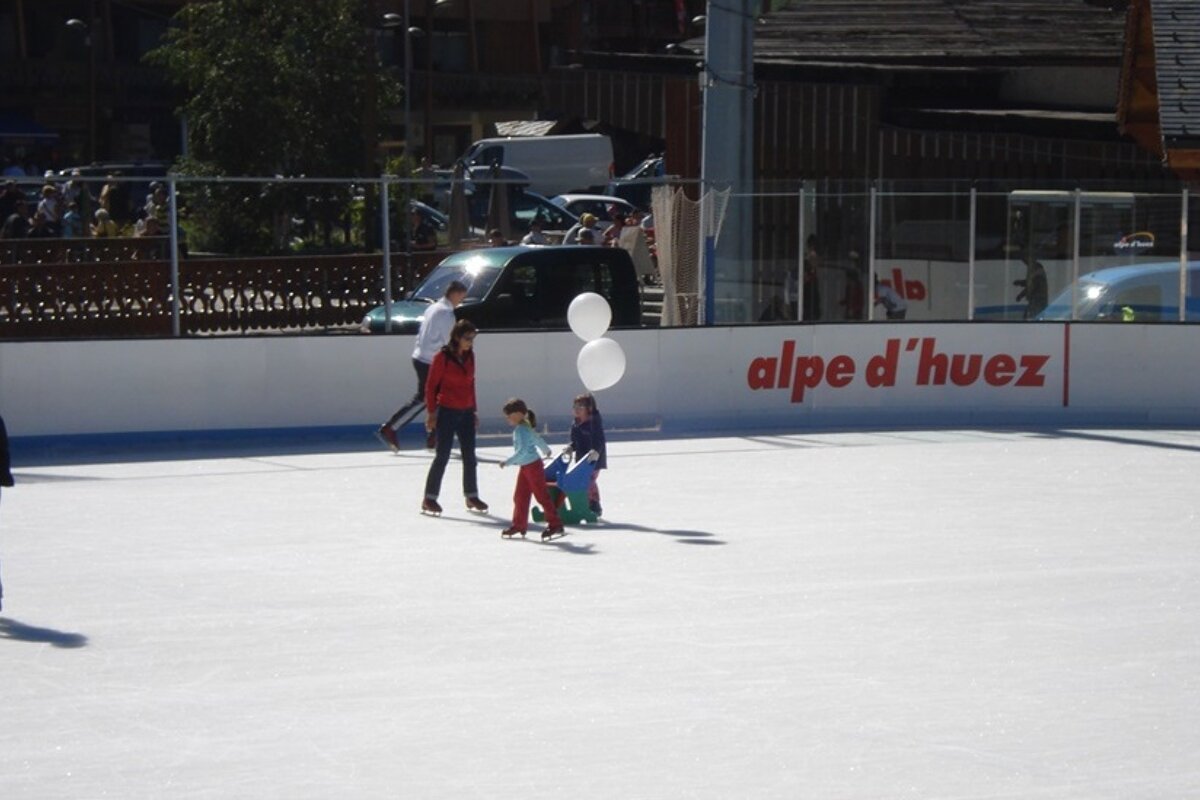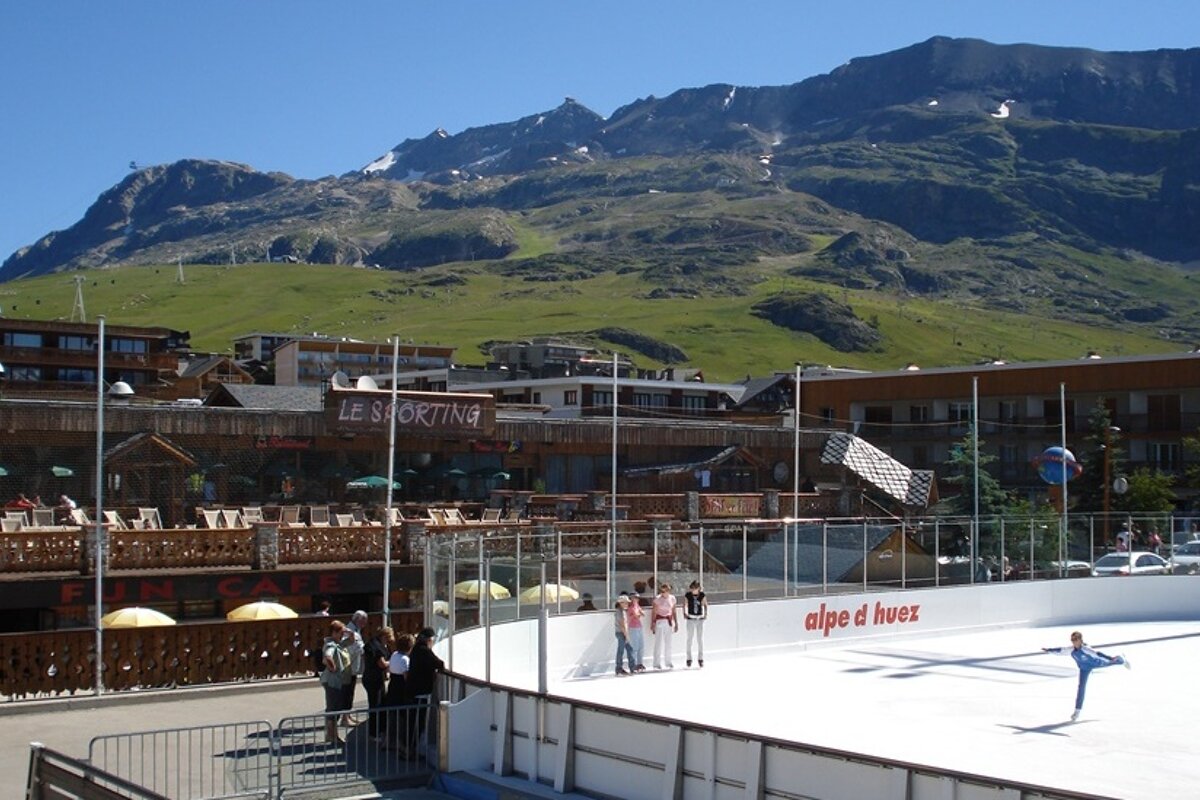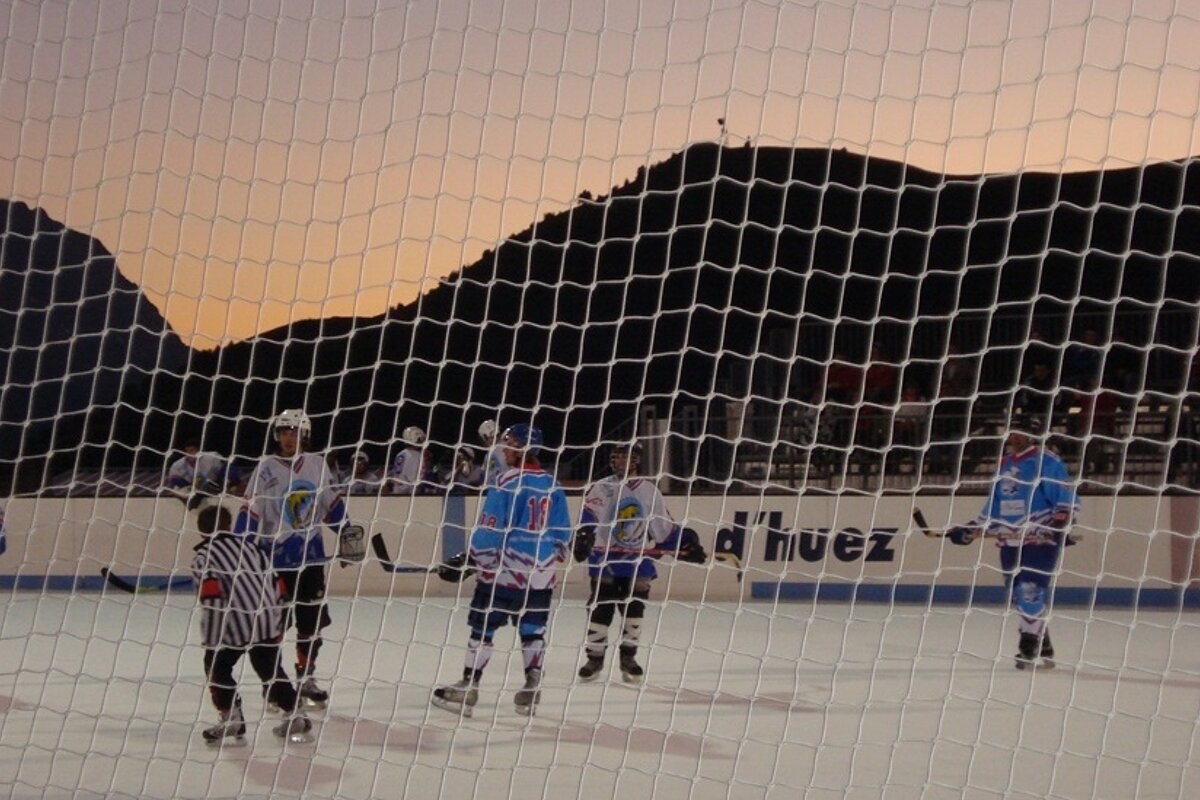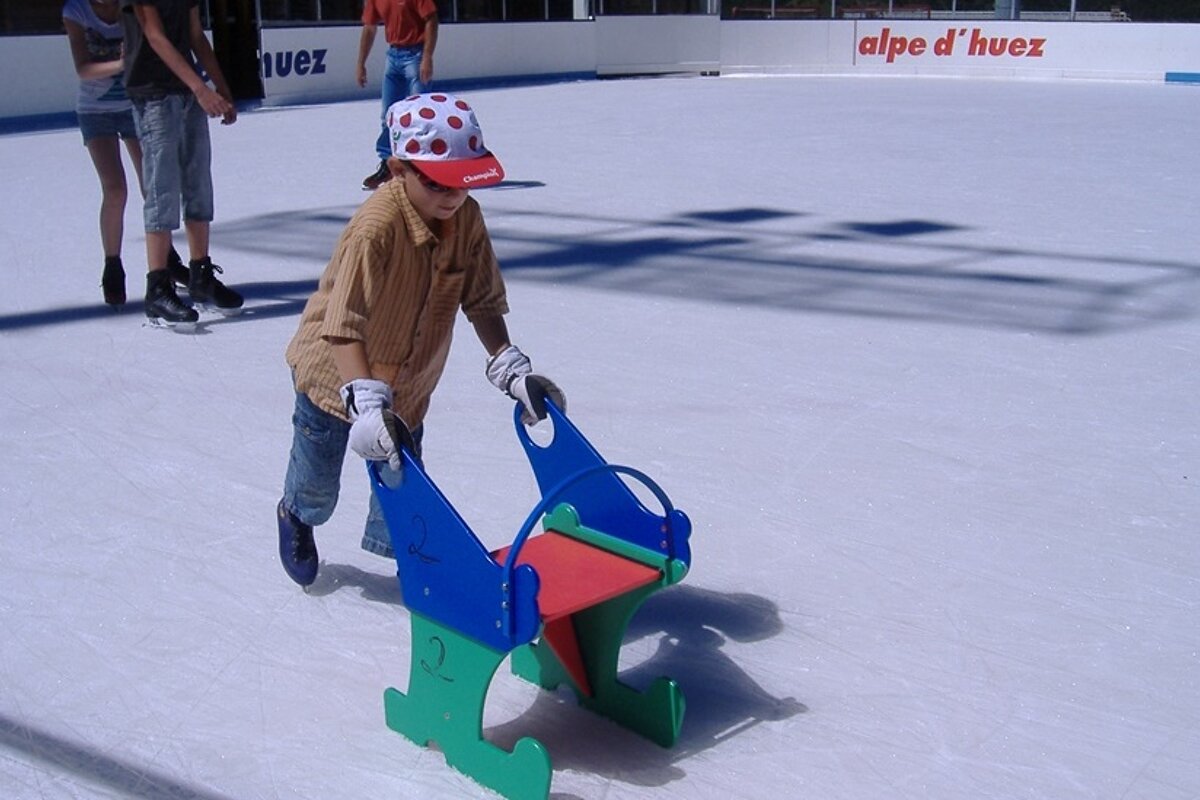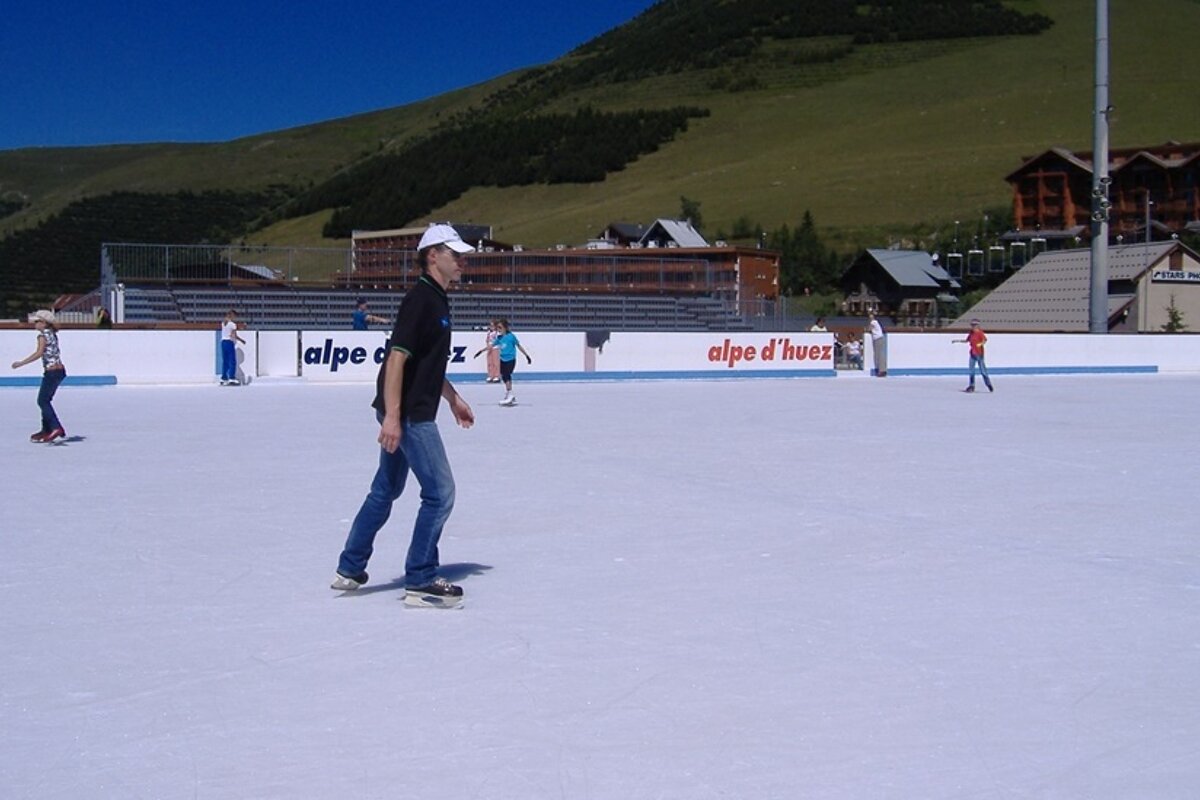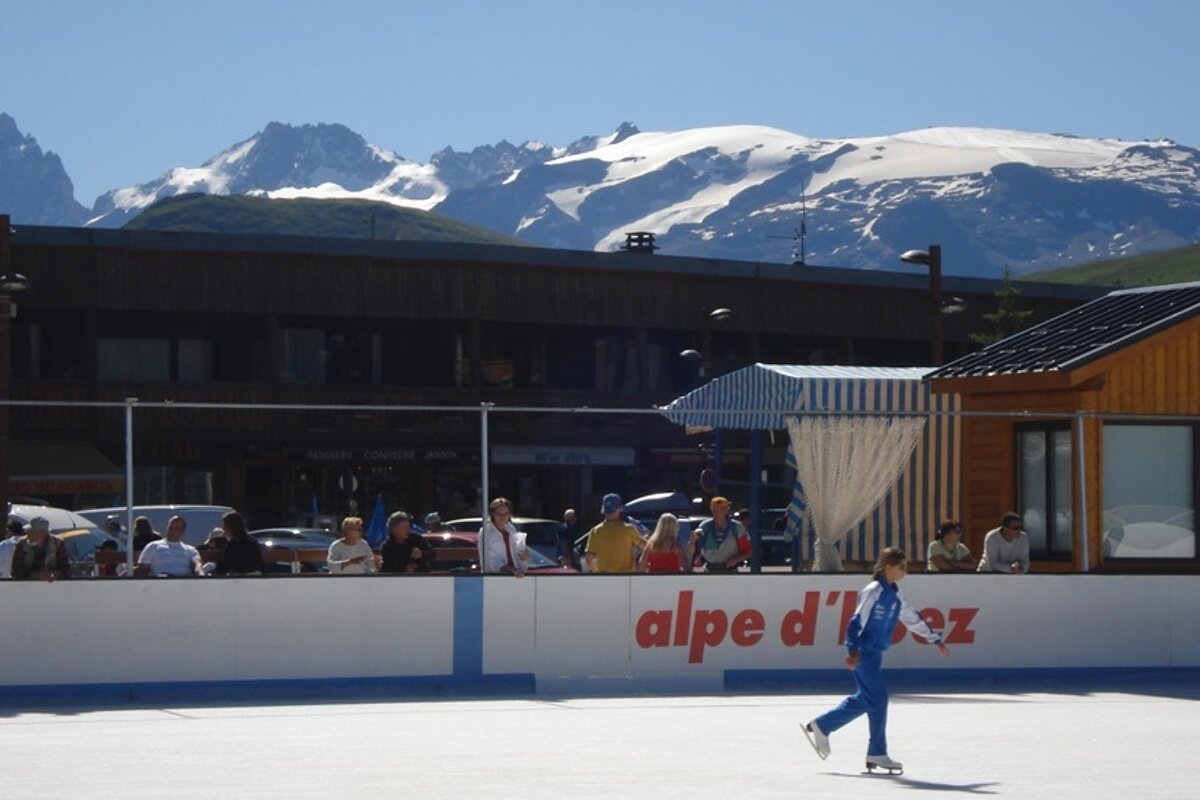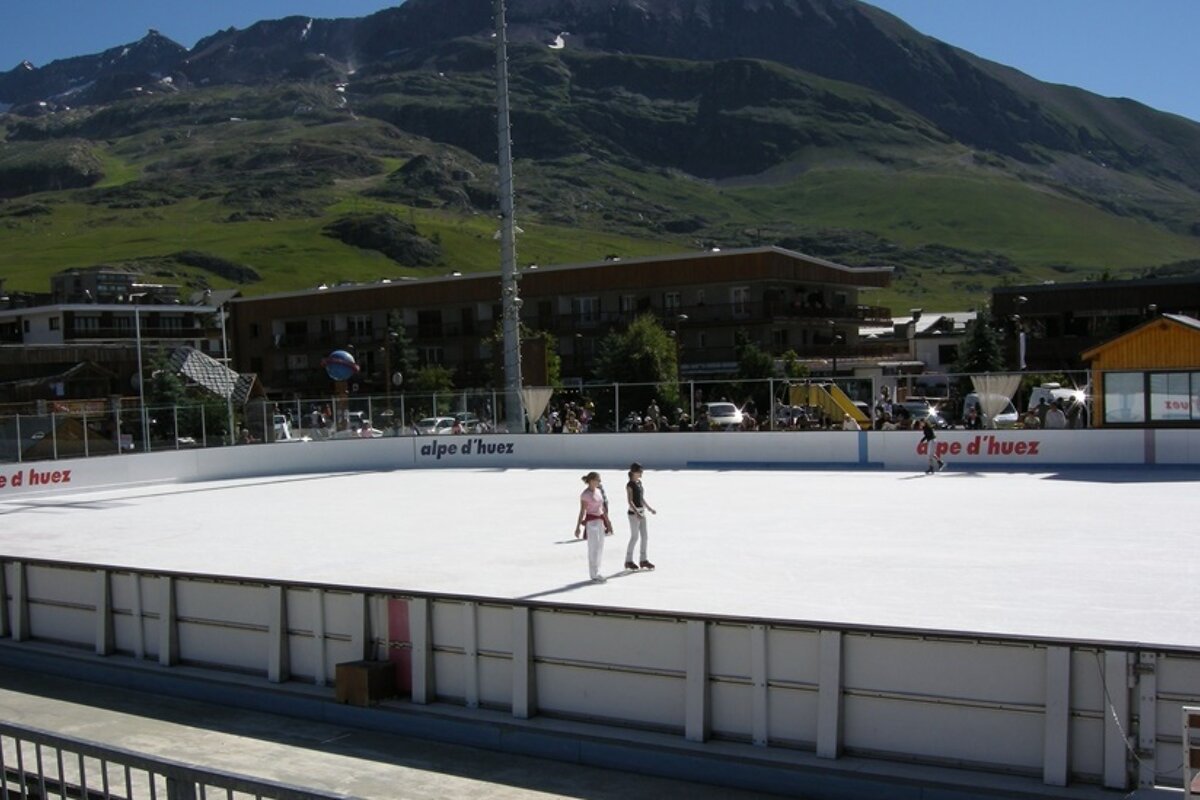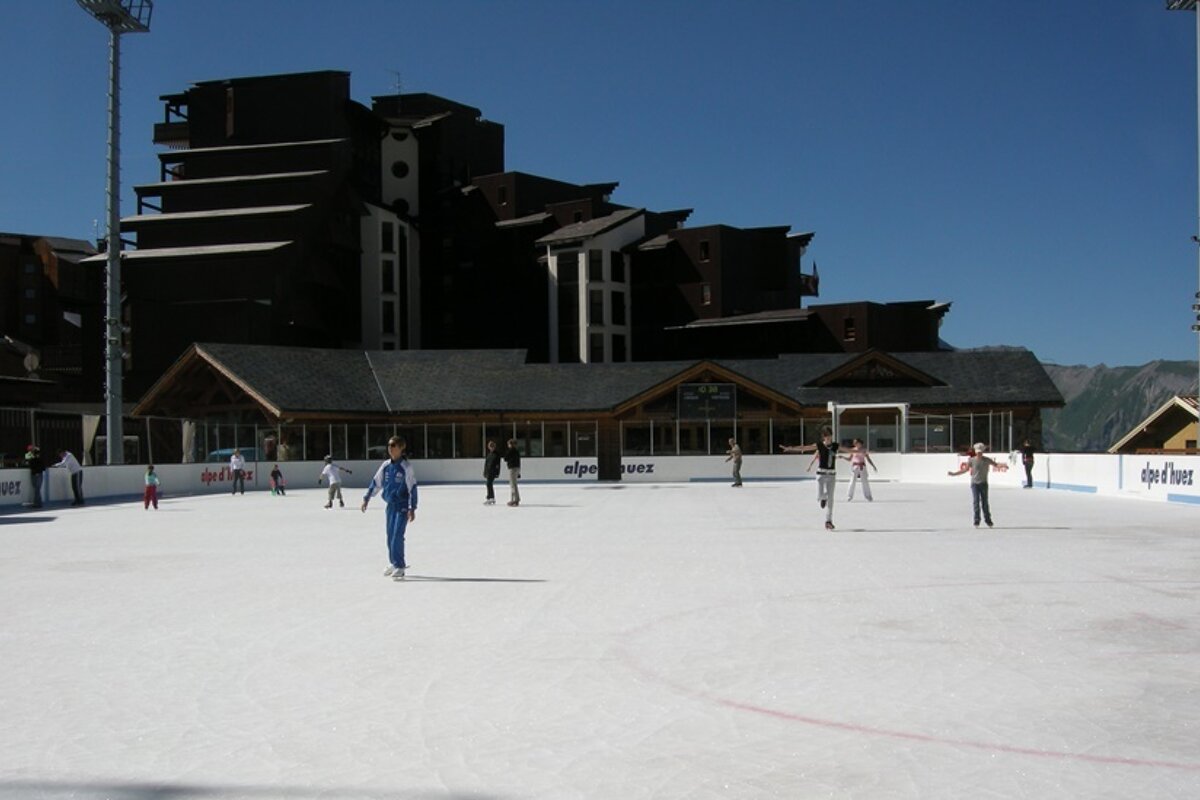 Patinoire Exterieure Municipale (Ice Rink)
Year round ice skating in Alpe d'Huez
Situated in the heart of the main street (Avenue Les Jeux) is the patinoire (ice rink) – in the middle of town underneath the shadow of the Royal Ours Blanc Hotel
It's open to the public and also hosts curling sessions, ice hockey demonstrations and local team Alpe d'Huez play their ice hockey home games there. The fantastic floodlights make for a wonderful alpine setting.
Entry is free with a Visalp pass (skate hire extra). It also has a curling rink (booking advised) and there is the possibility of booking ice skating lessons.
It's always worth checking the public opening hours – as these can vary dependant on time of year and other usages (i.e ice hockey matches, etc).
So if you are in resort and looking for something different to do, then slip along to ice rink and don't let the opportunity slide away.
Location
Alpe d'Huez Valley, Alpe d'Huez