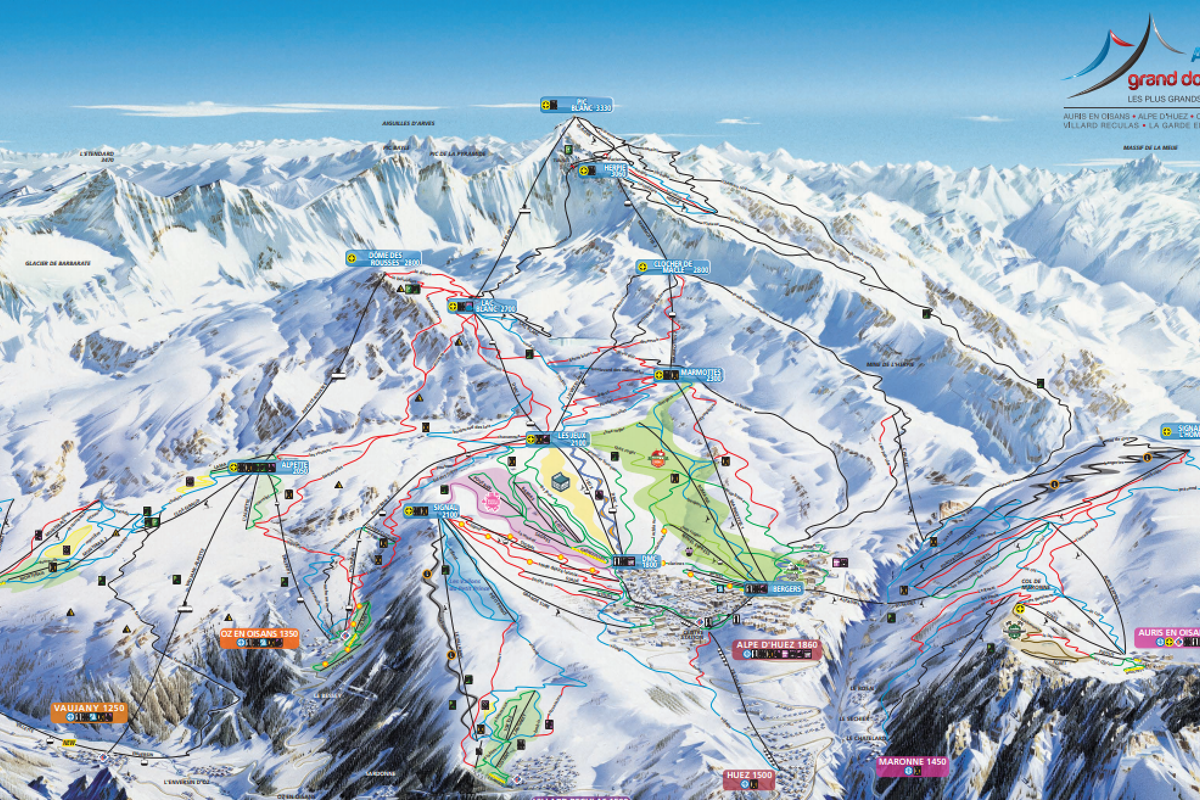 Maps of Alpe d'Huez
Download the essential Alpe d'Huez maps & plans
We hope this selection of piste and lift maps, street maps, and activity area maps for Alpe d'Huez will help you find your way around so you can make the most of this great part of the world.
The main resort of Alpe d'Huez is made up of eight small districts, or 'quartiers': Huez Village, Cognet, Jeux, Bergers, Eclose Est, Eclose Ouest, Viel Alpe and Outarts.
Piste maps
The lifts marked on the piste map using straight black lines are of four types: button tow/drag lift, chair, télécabine and téléphérique. They have the corresponding abbreviations:
TK - téléski (drag lift)
TS - télésiège (chairlift)
TC - télécabine (gondola)
TPH - téléphérique (cable car)
Anything prefixed/suffixed with "Express" means a six-person fast chairlift.
Winter walking / trail maps
Cross-country skiing maps