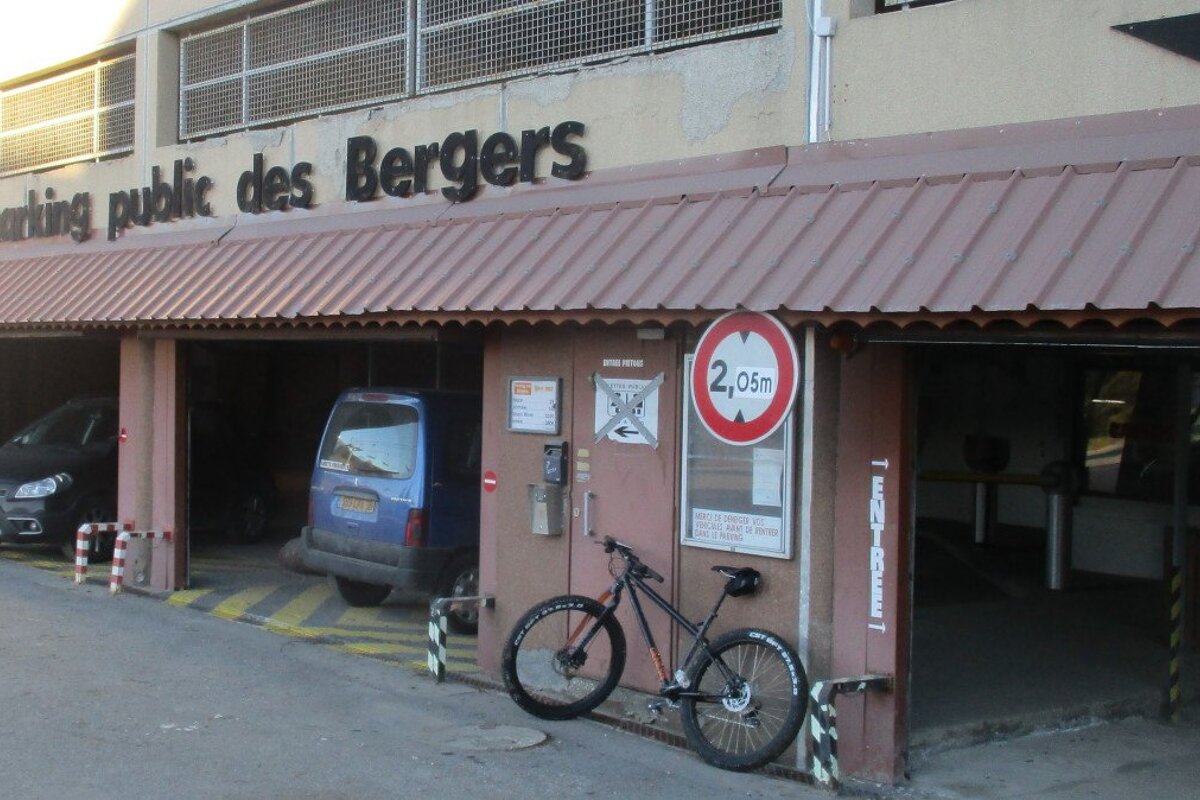 Car Parking in Alpe d'Huez
Discover & book Alpe d'Huez car-parks
In summer you'll probably find it easier to find a space to park your car in Alpe d'Huez. In winter, a covered or underground parking spot is the ideal place to leave your vehicle as it will save you all the hassle of digging it out after a snowfall, scraping your windows and trying to start a frozen car. However, parking in ski resorts can be tight and so you'll more than likely end up leaving your car outside.
Things to remember:
Traffic wardens or "Police Municipal" are regularly seen patrolling the streets on the look out for illegally parked vehicles. Parking in ski resorts can be very problematic especially during high season, so it is always worth reserving a parking space in advance wherever possible to ensure you have a suitable spot to leave your car. Foreign plates do not give you 'diplomatic immunity' from parking fines so if you do leave your car in an inappropriate spot then you should expect to be ticketed or even towed away and impounded.
Parking fines vary from €11 to €135, with €45 being the norm. If you receive a fine through the post you have three options: throw it away (although the French authorities are cracking down on non-payment of penalties by foreign drivers), pay it, or contest it. If you decide to pay it then the sooner the better as the fine is lowered if paid within 15 days. You can do so either by buying a "timbre amende" from a tabac or tax office, attach it to the ticket and send it off; or by credit card on this website. Should you choose to contest it, then you need to complete the form attached to the fine and send it off to the Police Municipal.
Always pay attention to signs placed around parking areas in resort that may indicate a market or snow clearing taking place the following day. When there is snow to clear, ploughs show very little respect for things in their way and on more than one occasion have been known to scrape up the sides of errant vehicles causing significant damage. If you don't move your car it will be towed and left elsewhere in resort, generally on the outskirts of town.
A few tips for parking your vehicle:
Park facing downhill and turn your wheels towards the kerb to act as a brake.
Leave your car in gear with the handbrake off as it can freeze and you can snap the cabling.
Lift the windscreen wipers away from the window so that they don't stick to the glass and get damaged. If there has been heavy snowfall, clear the snow from your windscreen by hand rather than with your wipers – the weight of the snow can be deceptive and you'll probably just end up burning out your wiper motor. You certainly don't want to be without functioning windscreen wipers in winter with all the salt from the roads that sprays over your car.
Remember where you parked. This sounds stupid, but it can be very hard to identify your car under a metre of snow.
Car parks
For those of you driving an electric car to Alpe d'Huez, you'll find charging stations at the following locations:
Avenue du Rif Nel - at the entrance to the Rif Nel car park.
Avenue des Jeux - in front of the ice rink.
Route d'Huez - near the stairs.
Elcose area.
Enquire with your accommodation provider at the time of booking as some hotels and chalets have charging points installed for guests to use.
Free parking
There is free outdoor parking in resort in certain areas designated as blue zones. Parking in a blue zone is limited to 90 minutes from 09:30-12:00 and 14:30-19:30, and you must have a European parking disc to display your arrival time in your vehicle's windscreen. You can obtain the discs from all resort shops, the tourist office, Mairie reception, the Sports Palace, the swimming pool and the ice rink.
Here's a list of all the free parking areas, which you can locate on the Alpe d'Huez town map:
Avenue de Brandes (J6)
Chemin de Brandes (N5)
Place Paganon (F6)
Avenue de l'Eclose (D7)
Chemin de la Chapelle (H6)
Les Bergers (L/M5)
Avenue du Rif nel (I3)
L'Eclose (J7)
Place du Cognet (H3)
Oz en Oisans
There are a number of outdoor free parking areas, the largest of which are at the bottom of the Poutran gondola and the Alpette gondola. As you'd expect the free parking spots get filled up pretty quickly, so be prepared to get there early on a Saturday to grab a space, or go for P2 parking which involves a bit more of a walk and is therefore less popular.
The following car parks are free and parking is limited to between 09:00-00:00:
L'Alpette (P5)
Le Saujet (P4)
Les Sorbiers (P8)
Poutran (P10)
The following car parks are free and parking is unlimited:
Les Cheneviers (P4)
La Pierre (P7)
La Pâques (P9)
Myans et les Côtes (P12)
Parking de l'Olmet (P13)
Les Côtes (P14a)
Le Relais (P14b)
Lots of accommodation providers offer parking spaces on the property or nearby, so check to see if they have space before you set off.
Please check times, dates and fees at the time of parking as these may change.
Indoor / Covered parking
There are a number of covered car parks in Alpe d'Huez.
Alpe d'Huez Car Parks

Car Park
Location
Places
Height limit
Jeux
137 avenue des Jeux
120
1.80m
Le Coulet
133 Chemin des Bergers
95
2m
La Palais des Sports
Avenue de Brandes
89
2.10m
Les Bergers
Route de l'Altiport
260
2.05m
Le Rif Nel
Avenue du Rif Nel
230
2.30m
Cristal de l'Alpe
15 avenue de l'Etendard
165
1.90m
At Les Bergers the parking is barrier accessed and there's an automated machine for 24/7 access. There is also an office inside by the machine, but this is only manned from around 09:00-17:00.
In Oz en Oisans there's a pay and display car park next to the ice rink, across from the open air car park from the bottom of the Poutran gondola lift, which you can use in winter and summer.
A number of chalets, apartments and other holiday residences offer secure covered parking, so enquire with your accommodation provider.
Please check times, dates and fees at the time of parking.
Outdoor parking
There is free outdoor parking in locations mentioned above in the 'free parking' section, and paid outdoor parking on Route de l'Altiport at the Dalle du Parking des Bergers.
Please check times, dates and fees at the time of parking as these may change.
Motorhome parking
Not only does Alpe d'Huez offer a huge array of wonderful hotels, cosy chalets and apartments but it also has a truly fantastic "motor home/camper van park." Located in the Les Bergers/Altiport area of town, it's right next to the runway of the Altiport and underneath the Auris "scare-chair".
So if you have a camper van why not bring it with you the Alpes and spend a few days travelling down here before setting up home in the stunning surroundings of Alpe d'Huez. Open 365 days a year, the camper van park offers safe and secure parking in a floodlit tarmac area which has parking/pitches for around 75 camper vans. It can accommodate anything from the smallest of VW type camper right up to 35' American style RV's.
The cost of the pitch includes your water as well, and the facility also provides a toilet and shower block, bin area, recycling bins, waste point and hook ups.
Access to the park is provided by an automated barrier system, in fact the entire park is completely automated so no need to worry about the "check-in" time, as all you need to enter is a credit card. It's a double barrier entry system, so enter the code, wait for the first barrier to raise, drive forward, let the barrier drop behind you and then the one in front pops up and you can drive in and get your pitch. The "machine" for the entry code is located in the little wooden hut next to the entrance barriers, and all the information for the park is contained inside the hut in a number of different languages (including English). All you have to do is insert your credit card, follow the prompts and get the access code to punch into the keypad by the barriers.
The park is in a truly fantastic location around 150m away from the Les Bergers Commercial Centre which has a large supermarket (open all year), loads of shops, SATA ski pass office, ESF ski school office, cash-point machines, bars, restaurants and a medical centre.
If you're here in the summer months why not bring your clubs and take advantage of the lovely nine-hole golf course which is right next to the camper-park, and also the local tennis club which is also literally next door to the entrance barriers. The golf course really is a gem, with six tricky "pitch and putt" holes to start and three genuinely tough par three's to finish, with fantastic views from every hole. The tee box for the sixth hole is literally on the runway, right next to the control tower – very cool.
It's also very interesting to watch the small planes take off and land at the Altiport, which is also next door to the camper-park area – so there's plenty going on right on your door step. The vista from the motorhome park is absolutely fantastic, with views up towards the medieval fort of Alpe d'Huez and beyond to the Sarenne and across to the ski slopes of Auris-en-Oisans.
Lift access from the park couldn't be easier, simply walk the short distance back to Les Bergers from where you can get the Auris "scare-chair" over to Auris, the Marmottes lift up the Sarenne or the Rif-Nel Express and Romains to access some lovely rolling greens and blue runs back down to Les Bergers. From Les Bergers the whole of the Grande Domiane ski area is really easily accessed.
The camper park gets really busy at peak times (Christmas/New Year/All of February/and of course Tour de France time and indeed the summer months as a whole).
In summer there is also additional parking at the bottom of the DMC gondola (at the top end of town), which is popular for people staying for the Megavalanche mountain bike race. There are no facilities though, it's literally a field so you'll need to use the public facilities in resort.
Motorhomes, caravans and camper-vans can also park up in Auris-en-Oisans. Located near to the village centre there is a swimming pool nearby and water, electricity and drainage are available for a nominal fee.
Down in Bourg d'Oisans the Casino supermarket parking offers a water point and a place for drainage, but that's all in terms of facilities – the "point-bleu" is located on the forecourt of the petrol station adjacent to the supermarket.
Please check times, dates and fees at the time of parking as these may change.