Snow Report & Scheduled Opening On The Ski Area
Last Update 01/12/2020 17:01
Weather/snow Info
Alpe D Huez - 1860 M
Weather : Morning
-1°C / Afternoon
-5°C Wind: 7 km/h - N
Snow : Base: 0 cm - Quality: NO SNOW Rain-Snow Limit: 550 m Last Snowfall 09/03/2020 - 0 cm
Pic Blanc - 3300 M
Weather : Morning
-9°C / Afternoon
-15°C Wind: 47 km/h - N
Snow : Base: 200 cm - Quality: SOFT Rain-Snow Limit: 550 m Last Snowfall 09/03/2020 - 0 cm
Auris - 1650 M
Weather : Morning
10°C / Afternoon
18°C Wind: 0 km/h -
Snow : Base: 0 cm - Quality: NO SNOW Rain-Snow Limit: 3540 m Last Snowfall 09/03/2020 - 0 cm
Auris Signal De L Homme - 2176 M
Weather : Morning
10°C / Afternoon
20°C Wind: 0 km/h -
Snow : Base: 0 cm - Quality: UNDEFINED Rain-Snow Limit: 3540 m Last Snowfall 09/03/2020 - 0 cm
Villard Reculas - 1500 M
Weather : Morning
10°C / Afternoon
18°C Wind: 0 km/h -
Snow : Base: 0 cm - Quality: NO SNOW Rain-Snow Limit: 3540 m Last Snowfall 29/04/2020 - 0 cm
Vaujany - 1250 M
Weather : Morning
°C / Afternoon
°C Wind: 0 km/h -
Snow : Base: cm - Quality: UNDEFINED Rain-Snow Limit: m Last Snowfall 10/03/2020 - 0 cm
Oz Station - 1350 M
Weather : Morning
°C / Afternoon
°C Wind: 0 km/h -
Snow : Base: cm - Quality: UNDEFINED Rain-Snow Limit: m Last Snowfall 09/03/2020 - cm
Montfrais - 1650 M
Weather : Morning
°C / Afternoon
°C Wind: 0 km/h -
Snow : Base: cm - Quality: UNDEFINED Rain-Snow Limit: m Last Snowfall 10/03/2020 - cm
Dôme Des Rousses - 2800 M
Weather : Morning
°C / Afternoon
°C Wind: 0 km/h -
Snow : Base: cm - Quality: UNDEFINED Rain-Snow Limit: m Last Snowfall 04/08/2020 - cm
Forecasts And Trends
Today's Forecast (01/12/2020)
Cloudy with snowfalls. In the afternoon and early in the night northerly winds becoming moderate at most places.
Tomorrow's Forecast (02/12/2020)
Cloudy weather clearing up at times ; cloudy with snowfalls everywhere late in the day. Moderate at times winds over Matheysine: northerly at daybreak, northwesterly in the afternoon.Elsewhere lighter winds.
Ski Area
Alpine Skiing - Freestyle
Lifts : 0/0
Green Trails : 0/0
Blue Trails : 0/0
Trails : 0/0
Red Trails : 0/0
Black Trails : 0/0
Cross Country Skiing - Snowshoes - Pedestrian - Sleds
Ski Nordique :0/0 km
Piétons :0/0 km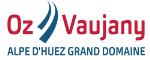 Snow Report & Scheduled Opening On The Ski Area
Last Update 01/12/2020 08:06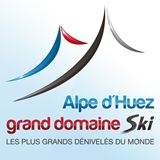 Weather/snow Info
Vaujany - 1250 M
Weather : Morning
°C / Afternoon
°C Wind: 0 km/h -
Snow : Base: cm - Quality: UNDEFINED Rain-Snow Limit: m Last Snowfall 10/03/2020 - 0 cm
Oz Station - 1350 M
Weather : Morning
°C / Afternoon
°C Wind: 0 km/h -
Snow : Base: cm - Quality: UNDEFINED Rain-Snow Limit: m Last Snowfall 09/03/2020 - cm
Montfrais - 1650 M
Weather : Morning
°C / Afternoon
°C Wind: 0 km/h -
Snow : Base: cm - Quality: UNDEFINED Rain-Snow Limit: m Last Snowfall 10/03/2020 - cm
Dôme Des Rousses - 2800 M
Weather : Morning
°C / Afternoon
°C Wind: 0 km/h -
Snow : Base: cm - Quality: UNDEFINED Rain-Snow Limit: m Last Snowfall 04/08/2020 - cm
Pic Blanc - 3300 M
Weather : Morning
-9°C / Afternoon
-15°C Wind: 47 km/h - N
Snow : Base: 200 cm - Quality: SOFT Rain-Snow Limit: 550 m Last Snowfall 09/03/2020 - 0 cm
Forecasts And Trends
Today's Forecast (01/12/2020)
Tomorrow's Forecast (02/12/2020)
Ski Area
Alpine Skiing - Freestyle
Lifts : 0/0
Green Trails : 0/0
Blue Trails : 0/0
Trails : 0/0
Red Trails : 0/0
Black Trails : 0/0
Cross Country Skiing - Snowshoes - Pedestrian - Sleds
Ski Nordique :0/0 km
Piétons :0/0 km