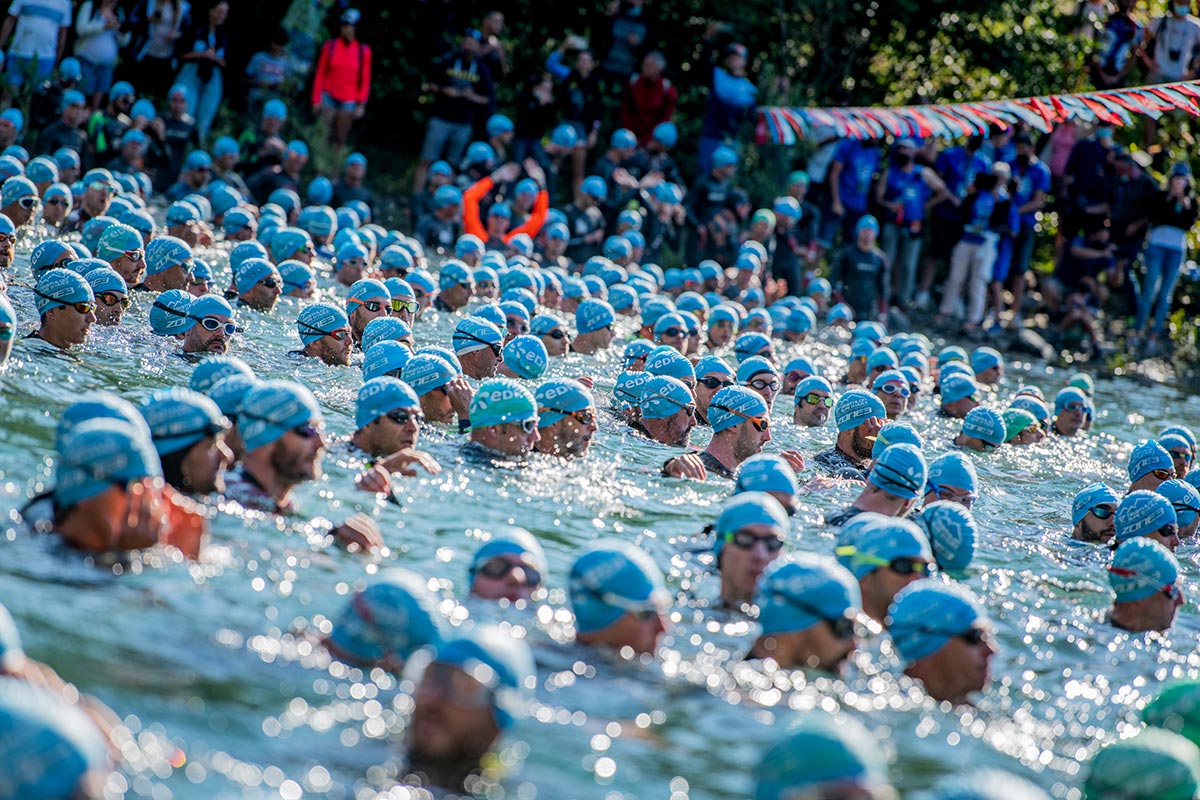 Alpe d'Huez Triathlon
Four races over four days: duathlon, long, short and children's triathlon
Many specialised magazines rank the Alpe d'Huez Triathlon among the most mythical races in the world, a race that every triathlete should compete in at least once in their life.
As every year, the legendary Alpe d'Huez Triathlon will be held in late July. Some of the greatest international elite triathletes will be present during the week. The Triathlon is expected to be an exceptional celebration with daily events and activities for all profiles and ages throughout the week.
"I have never competed in a race as beautiful as Alpe d'Huez Triathlon. The location is simply amazing: a swimming area in crystal-clear water, a wonderful bike round with the legendary Alpe d'Huez climb and a running section with unbelievable landscapes. The atmosphere was also very festive. I will never forget this race." Queen Chrissie Wellington declared in an exclusive interview for the "Triathlète Magazine" of January (N°308). The recently retired triathlete perfectly summarised the features which make the reputation of this event.
To register, visit the website via the button above.
Watch this
Location
Alpe d'Huez Valley, Alpe d'Huez