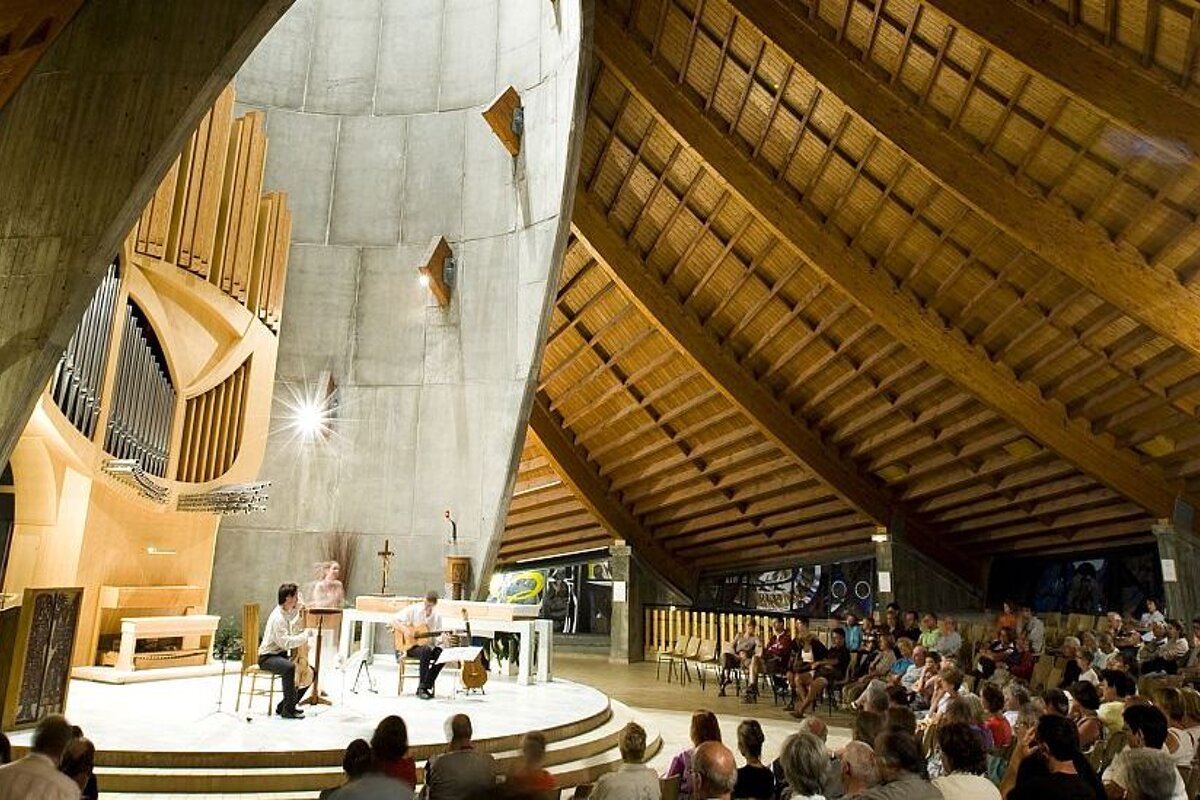 © Laurent Salino / Alpe d'Huez Tourisme
Classical Music Concert, Alpe d'Huez
Organ recitals & classical music concerts at Alpe d'Huez Church
Weekly performances by classical musicians and singers throughout the winter at the striking church of Alpe d'Huez.
The church at Alpe d'Huez has a world-renowned organ shaped like a giant hand, great acoustics and fascinating architecture. The venue attracts some of the best French and international organ players, orchestras and choirs. Click on the website link above or enquire at the Tourist Office for this season's programme.
Due to Covid restrictions the schedule has been postponed until 2022.
Venue
Church Notre Dame des Neiges
Contact
Address
Chemin de la Chapelle
38750
Location
Alpe d'Huez Valley, Alpe d'Huez