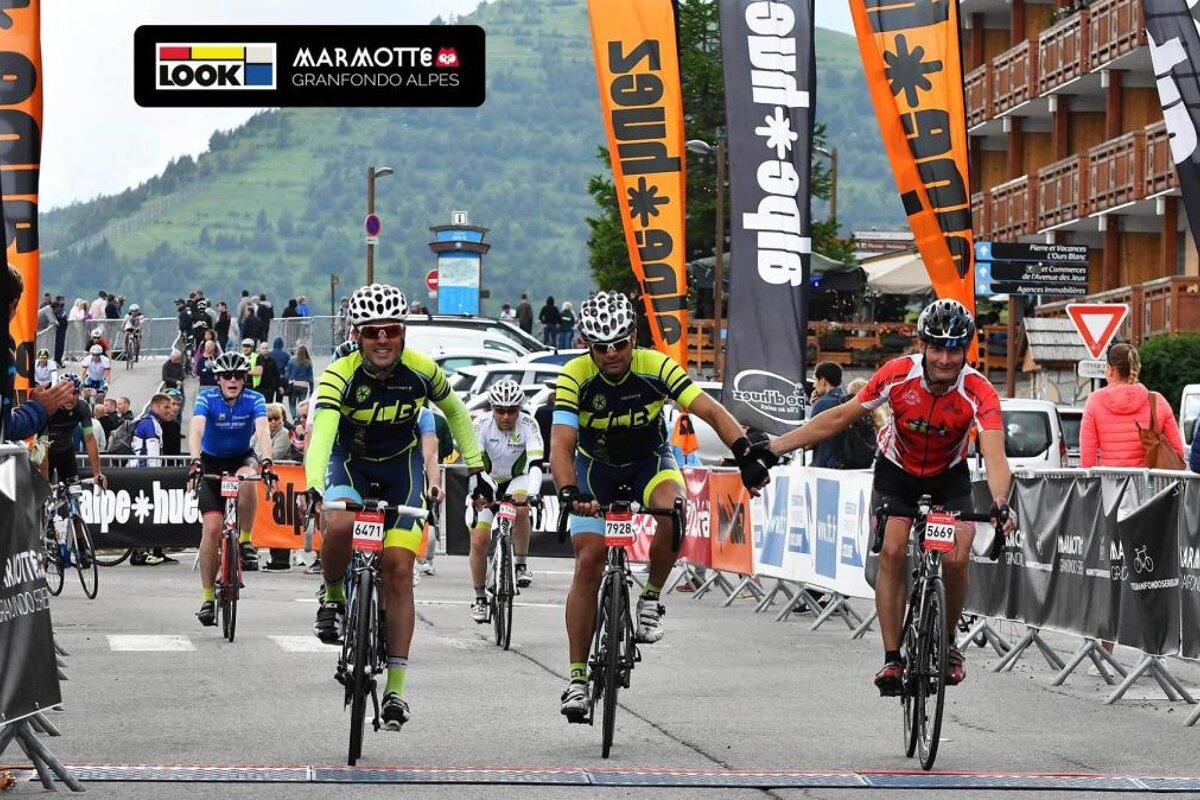 La Marmotte Granfondo, Alpe d'Huez
5,000m of climbing from Bourg d'Oisans to Alpe d'Huez
The legendary Marmotte road bike race covers the 4 cols of the Alps over 173km with a 5,000m height gain.
The Marmotte Granfondo Alpes has become the most important international cycling event of the summer in the Alps, after the Tour de France.The organisation limits the number of available spots to 7500. The majority of participants come from abroad: 88% or 6600 international cyclo-fans. The sequence of 5 of the most legendary passes in France: the Glandon, the Telegraph, the Galibier, the Lautaret, and finally the final ascent of Alpe d'Huez.
Departing from Bourg-d'Oisans (717m) competitors will ride over the mountain passes of Glandon (1,818m), Télégraphe (1,570m), Galibier (2,642m) and Lautaret (2,057m) before arriving in Alpe d'Huez (1,880m) - it's not for the faint-hearted.
Visit the website to sign up or for more information.
Watch this
Venue
Start Bourg d'Oisans
Finish Alpe d'Huez
Location
Alpe d'Huez Valley, Alpe d'Huez