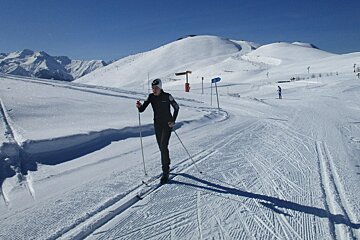 Alpe d'Huez Ski du Fond Marathon
The first long distance French Ski Federation race of the season
This 30km Alpe d'Huez Ski Marathon takes place in early January.
Open to all, there are two courses to choose from: a 30km route and a shorter 10km circuit.
There are an additional two races of 3.5km and 5km for budding cross-country skiers of 15 years and under.
For registration information, check the link above.
Location