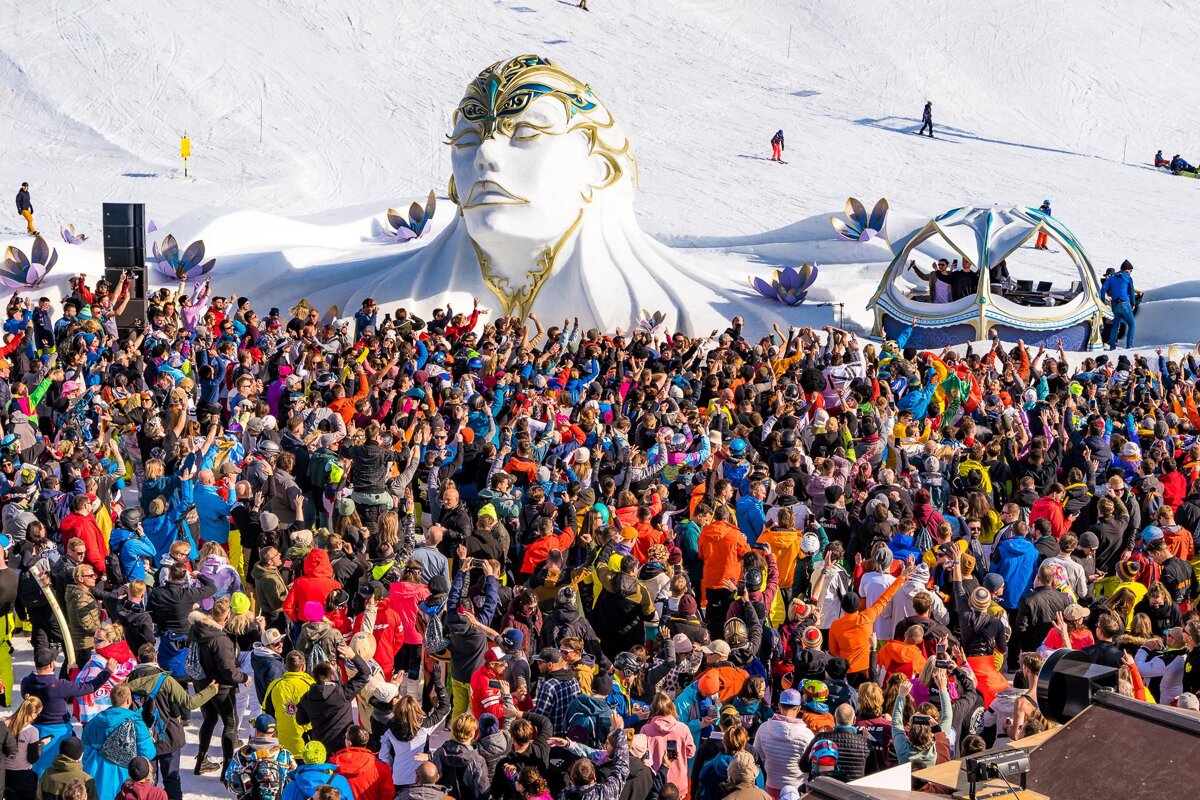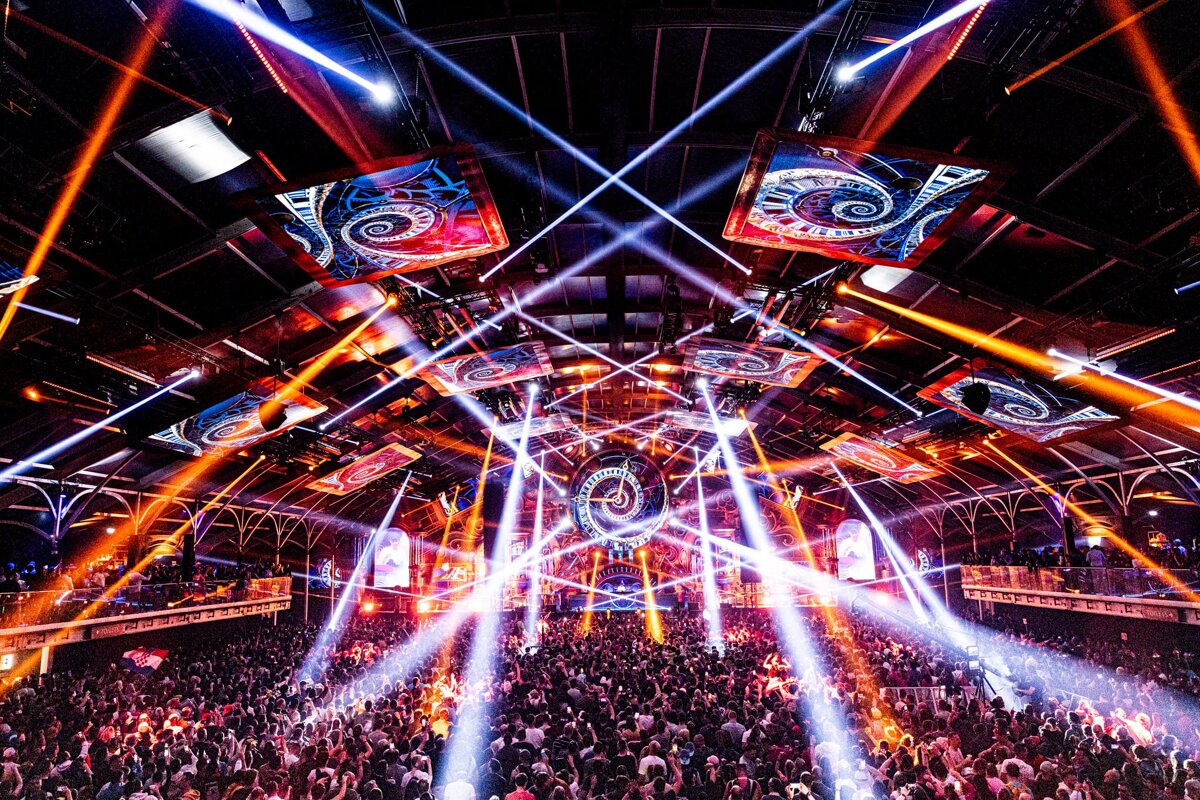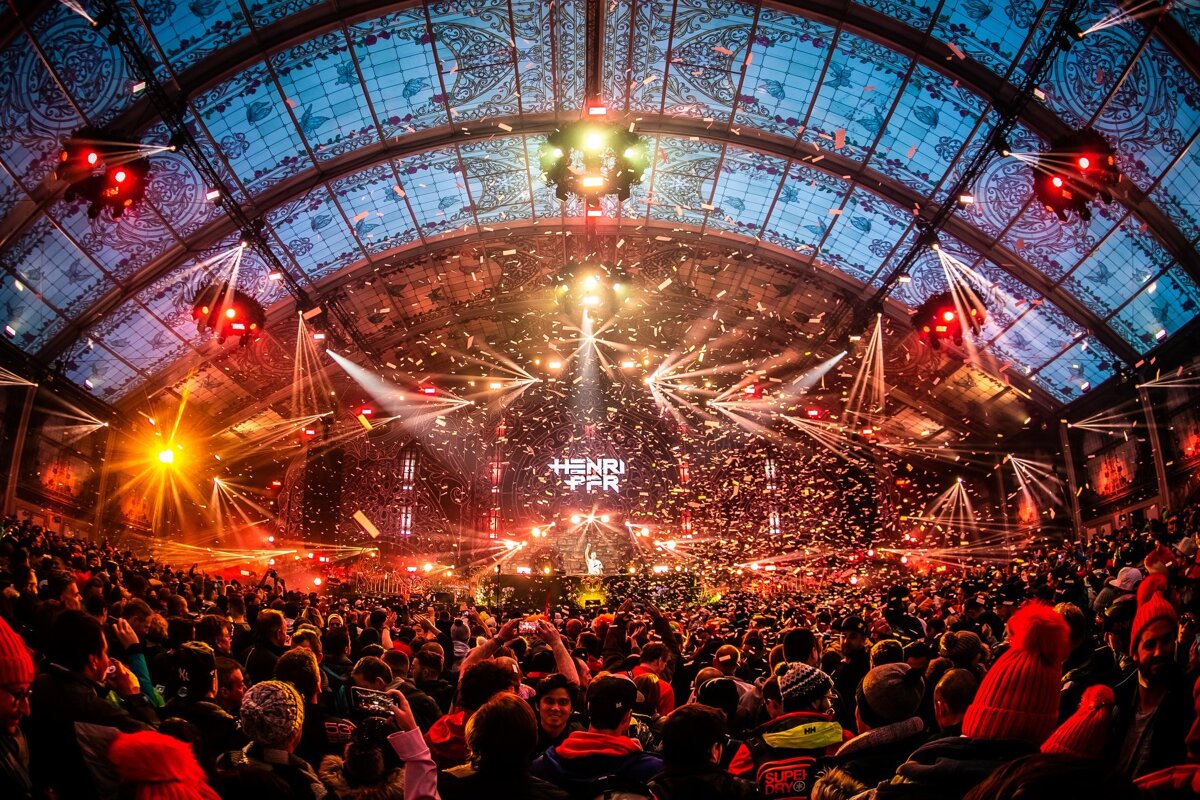 Tomorrowland Winter Festival, Alpe d'Huez
Winter edition of the ultra-famous Belgian festival - Biggest electro music festival in the world!
For a whole week in March, Alpe d'Huez surrenders itself to music as the resort is transformed into a fantasy festival wonderland for 25,000 music lovers!
Top name DJs perform across multiple stages and venues with a magnificent mountain backdrop. Tomorrowland has to be experienced to be believed and festival-goers come from all over the world to party at 2,000m.
You can choose between a four or seven-day festival experience, with both packages including lodging, a ski pass and a Tomorrowland entry ticket, you can also buy four or seven day festival passes without lodging, these passes include a lift/ski pass) There is a day festival pass package available that includes a festival entry ticket, a day ski pass and return bus shuttle transfers from Grenoble or Bourg d'Oisans.
The Tomorrowland stages are just mind-blowing and you can explore them all with your entry ticket and lift pass. Unforgettable!
You can buy ski passes for the Alpe d'Huez ski area without being part of the festival access. However, most of the Alpe d'Huez accommodation is tied in to the festival, so you can't easily get a bed without being in Tomorrowland, and therefore to get good value from a multiday ski pass during the festival is difficult. The only realistic way to ski the area the week of Tomorrowland without actually taking part would be to stay in one of the outlying villages of Auris, Villard, Oz, Vaujany, Bourg d'Oisans.
Watch this
What to see
Check out their website for a full schedule of acts and artists.
Facts & figures
Tickets usually go on sale the autumn of the year preceding the festival.
Participants
Ticket holders must be aged 18+.
Location
Alpe d'Huez, Alpe d'Huez