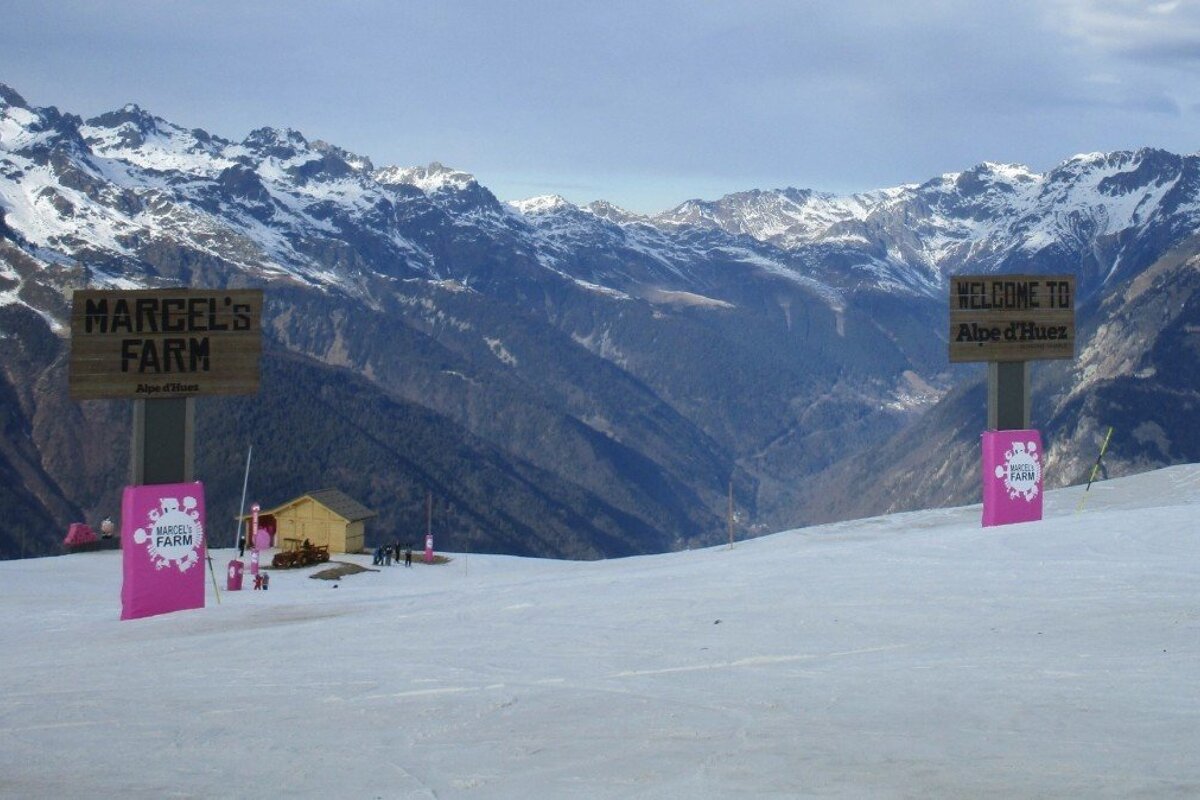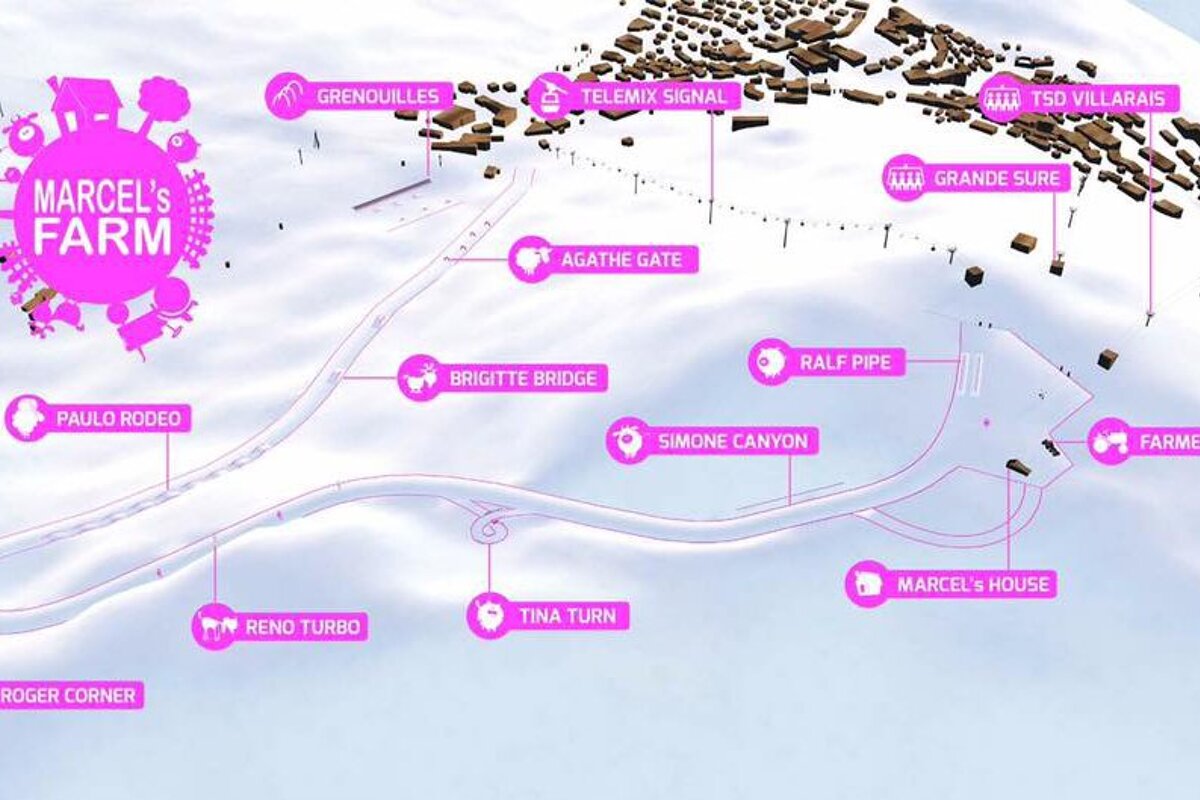 Family fun at 'Marcel's Farm'
A fun run & ski zone for kids of all ages
'Marcel's Farm' piste opens around Christmas.
This fun zone and Signal ski lift form part of SATA's €16million renovation ski area. The lift itself is super-high speed and is a "chondola": a mix of eight person chairs and gondolas, giving faster access to this side of the mountain.
At the top of the lift you join the entrance to Marcel's Farm, a purpose built 1.2 mile smile-a-thon of banked corners, boardercross style features, gates, a small half pipe, tunnel and a cow slalom course! There are also some rails for budding freestylers to tackle.
It's become a bit of a guilty pleasure of ours and the day we don't get to the bottom with a huge grin on our faces is the day to stop skiing.
Marcel's Farm is a great, fun piste for children big and small to enjoy.
Take a look at the video below and treat yourself to a smile when you're here in Alpe d'Huez.
Watch this
Location
Alpe d'Huez Region, Alpe d'Huez