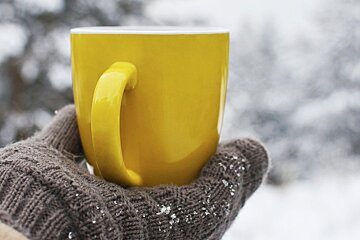 Best coffee in Alpe d'Huez
There are some great coffee options in Alpe d'Huez
Take a break and recharge with a coffee and a quick bite.
There are plenty of great cafés in resort. Here's our guide to just a few of them.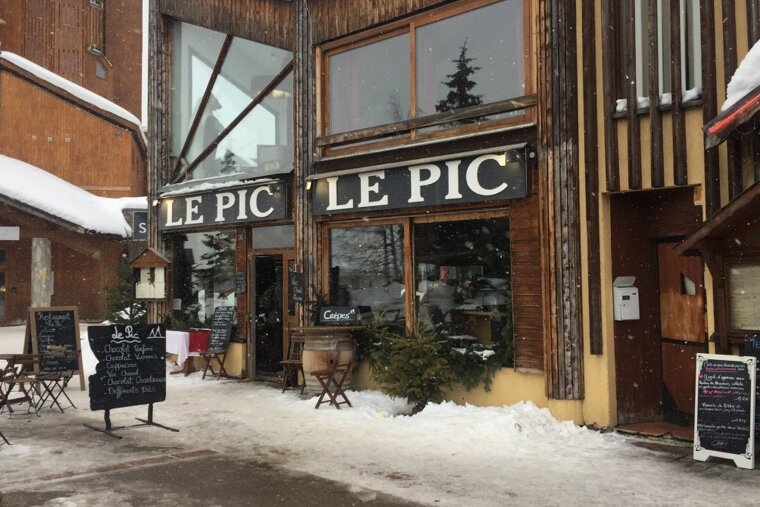 In town
On the main street, sandwiched between the ice rink and the Royal Ours Blanc Hotel, is Le Pic a small and very friendly restaurant and café. Open every day from 10:00, it offers a great range of real coffees as well as and crêpes. It has a little bit of outside seating, perfect for spring days. Located in the middle of resort, it's very convenient and great for some people watching.
Meanwhile, up at the top end of town towards the DMC lift and next to the Le Dome Hotel is Café Pourquoi Pas, literally meaning "Why Not" – indeed, why not try this lovely little café? It's a popular haunt with the instructors of ESF and the local lifties, which is always a good sign. Only around 150 metres from the DMC and Signal lift stations, it boasts a proper coffee machine and the blends are always top-notch.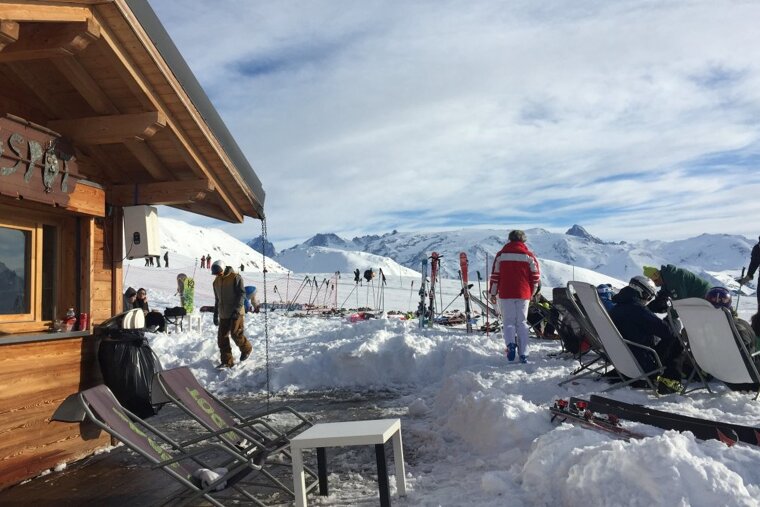 On the mountain
As spring approaches, there is no better way to spend an afternoon than sitting in a deck chair enjoying a coffee. With this in mind, look no further than Le Spot or Chantebise 2100 – both are easily accessed from the lower slopes of the DMC area and have wonderful southerly aspects.
Le Spot is owned by local face Martin and the vibe is chilled and cool. It's another popular spot (excuse the pun!) with the ESF and the pisteurs and the tunes are always chilled as well.
Meanwhile, Chantebise 2100 is located at the mid-station of the DMC lift and is much larger, with a huge south-facing deck with DJs pumping out the tunes every day from 14:00.
Both offer cracking coffees in stunning locations. The bonus of Chantebise 2100 is that you can access it as a non-skier by purchasing a pedestrian pass from the lift pass office at the bottom.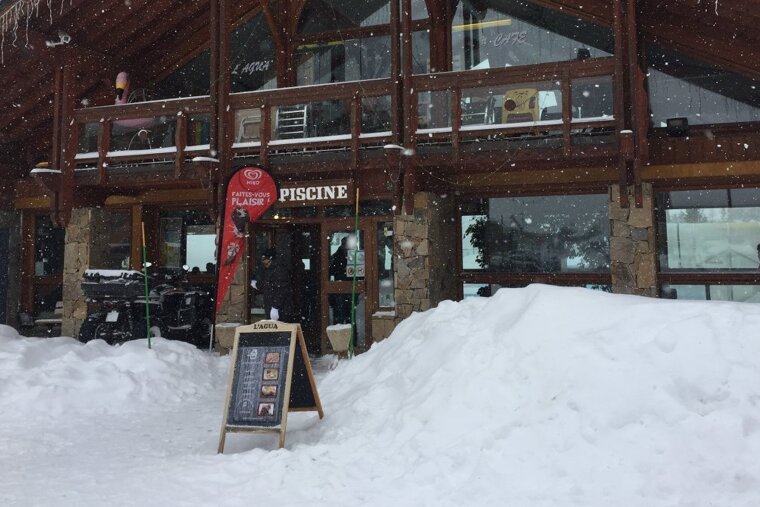 Leisure centre
Check out the two cafés located in the leisure centre.
Both of them offer good, real coffee and there is one by the outdoor heated pool, L'Agua while the one inside the sports centre not only offers good coffee, it also has a couple of screens showing the main winter sports.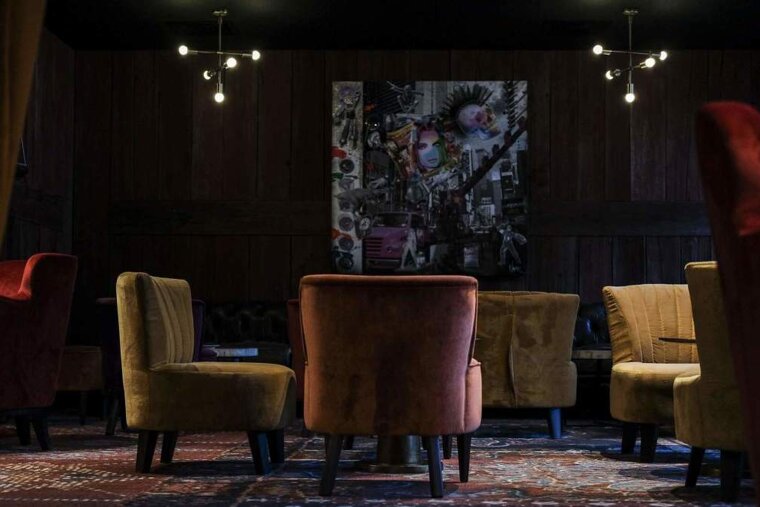 High-end coffee
The five-star hotel, Daria-I Nor, is home to the super-swish Le Lounge Bar, serving top-quality coffee in ultra-high-end surroundings. This is the place to go if you fancy a bit of luxury and five-star services with wonderful panoramic views – it even has a cigar cave.
More inspiration...
This is only a small selection. Find more in our where to eat in resort.