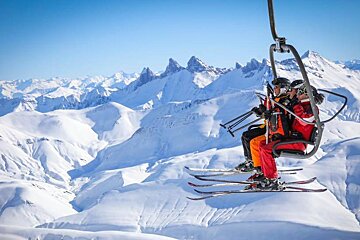 Alpe d'Huez weekend ski breaks
Why not take a mini break in Alpe d'Huez this year?
A short break in Alpe d'Huez gives you the perfect opportunity to get a sneaky ski break.
Here's our guide to maximising all that a weekend in Alpe d'Huez has to offer!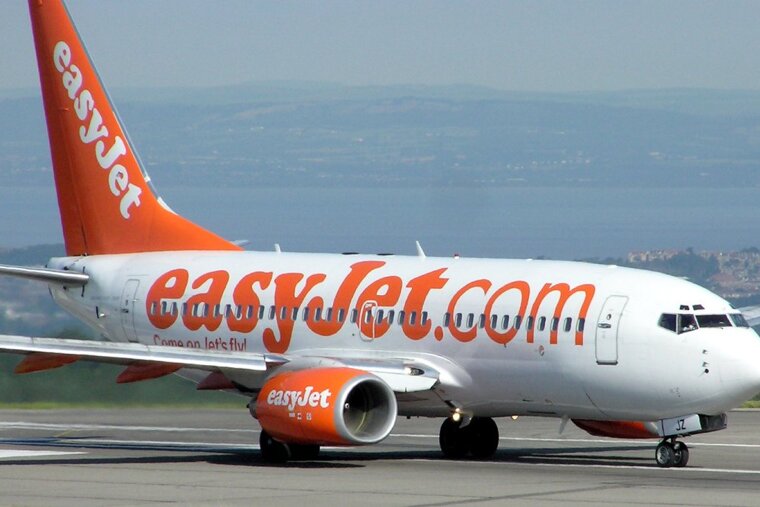 It's easy to get here
There are plenty of flights into Lyon, Chambery, Geneva, and Grenoble on Fridays. Flights are available from most areas of the UK, with more and more regional airports beginning to offer trips to the Alps. Most airlines also offer Sunday evening flights back to the UK so you can enjoy a day on slopes before jetting back home.
Locally founded Brit-run bus transfer service, Ben's Bus operates inexpensive shared transfers every Friday from Lyon, Grenoble and Geneva airports. With English speaking reps on each bus at each airport, it really does take the stress out of getting from the airport to resort. There are also plenty of other transfer options if you require more flexibility.
You can also get to Lyon by train – the Eurostar service from London St Pancras to Paris Gare du Nord a quick metro journey to Paris Gare de Lyon and, voila, the next stop is Lyon! With a total journey time of around 5 and a half hours, it's quicker than you might think. Then it's just a matter of getting a bus to resort. All in all, it's a bit slower than flying but is a much more comfortable way to travel.
Saturday is always a quiet day on the slopes
By coming for a weekend to Alpe d'Huez, you can take advantage of skiing on a Saturday, by far the quietest day of the week on the slopes. With Saturday being the traditional package holiday "changeover" day the slopes are inevitably quieter. Each Saturday morning sees a procession of coaches going down the hill in the morning and returning in the afternoon with eager skiers – this means far fewer people on the slopes as most are in transit.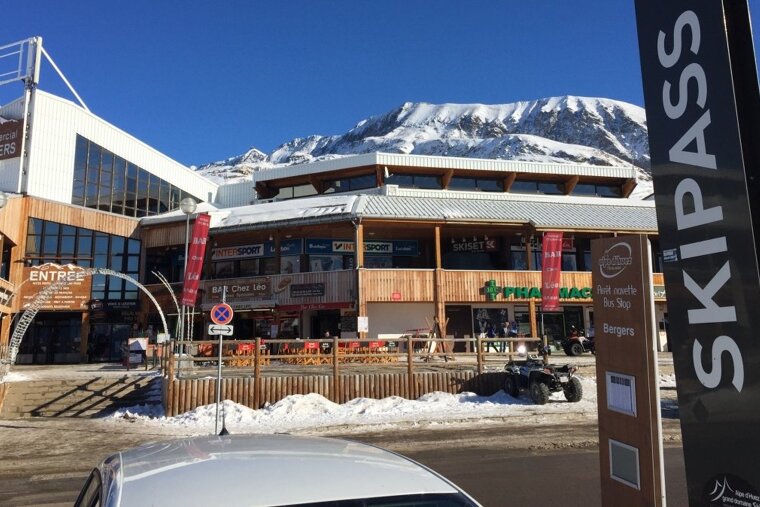 Cheap lift passes
Local lift operator Sata Ski offers many good deals for 2 and 3-day lift passes. Single-day Saturday passes are available at the hugely discounted price of €30.90 if booked online before the preceding Tuesday night (instead of €52.50).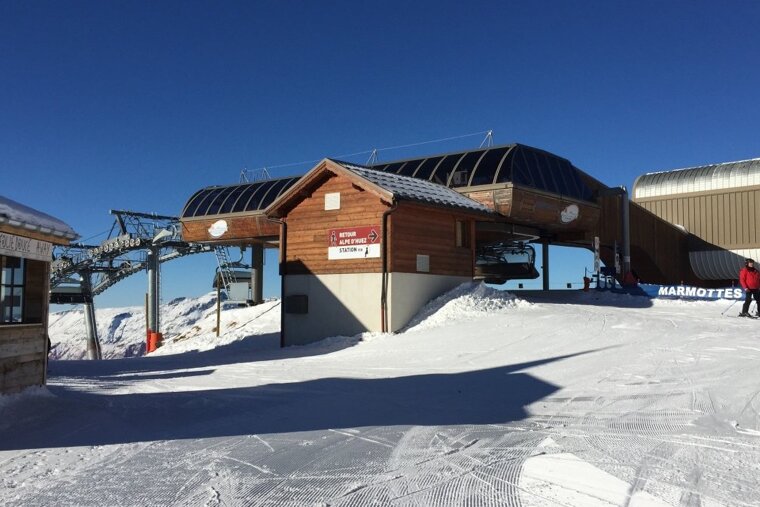 No need to use up all your holiday time
By coming for a weekend, you can get a 3-day ski break but only use up 1 day of your holiday allowance. Instead of the traditional seven day package holiday, why not grab two or three weekends here in resort? Be a savvy shopper and check out all the online ski pass deals and budget airline flights, it's cheaper than you might think. By keeping an eye on our regular snow reports, dump alerts and 7-day weather forecasts you can choose the perfect weekend getaway here in Alpe d'Huez.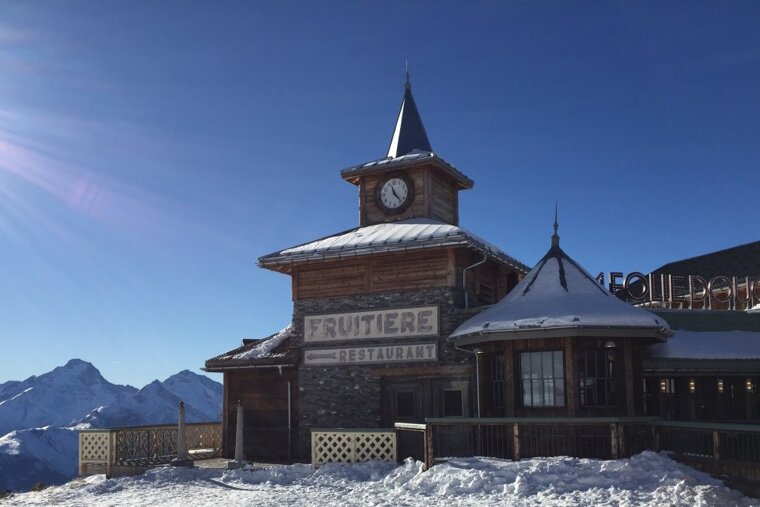 The party is always on
Weekend nightlife in Alpe d'Huez is no different to anywhere else, so Saturday night is always a big night out. Start the après-ski up on the hill at the legendary La Folie Douce and then carry on well into the night around town – Smithys Tavern is always busy on a Saturday and Igloo and Caves nightclubs both keep the party going until 05:00 every night.
Conditions have never been better
In over 10 years here in resort I have never seen snow cover like we have at the moment. With around 200cm of snow at resort level and 260cm up at 3300m there really has never been a better time to grab a weekend here in Alpe d'Huez.