Ski more for less in Alpe d'Huez
Top tips to keep your trip from breaking the bank
Skiing holidays can be expensive, especially if you're bringing the family.
Fortunately, you can bring the price down with some forward planning and a little insider knowledge. Here are our top tips for saving money whilst visiting Alpe d'Huez.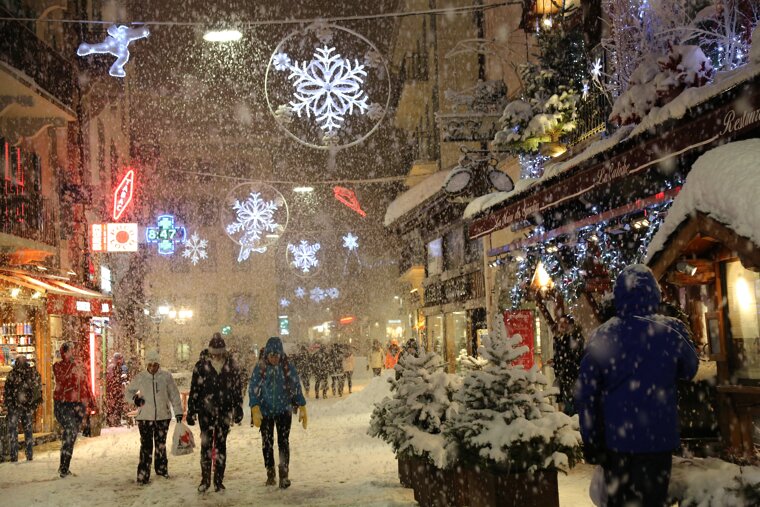 DIY independent holidays
As with many alpine resorts, Alpe d'Huez has a huge array of accommodation to suit all tastes and budgets. Booking these independently can have significant savings. Many second-home owners will rent their apartments or chalets out during times that they are not using them themselves, so you can often find some great deals with them.
Also bear in mind French property agencies, who may be overlooked by non French tourists, but have an array of apartments on their books. These properties may not always have the most modern of furnishings, but can be an ideal base when looking to save a few pennies.
Equally booking direct with a hotel can provide a saving in most cases. Most hotels will also be happy to provide accommodation away from the standard Saturday to Saturday format that most tour operators use. Shorter stays are also available at most hotels.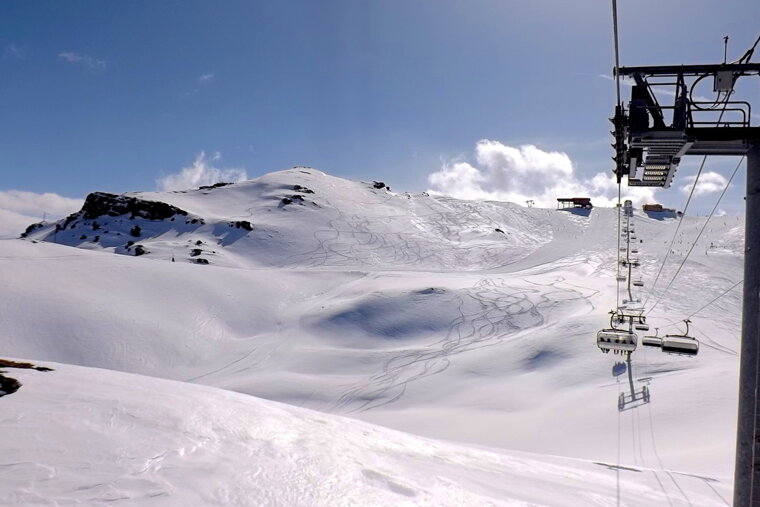 Ski pass deals
Ski passes are an essential but potentially expensive element of every ski holiday.
It's worth noting when the lift passes go on sale (usually mid-November) and making sure you take advantage of any early-bird offers the lift companies are doing to entice advance sales. By being savvy savings can be made simply by booking online at least seven days in advance.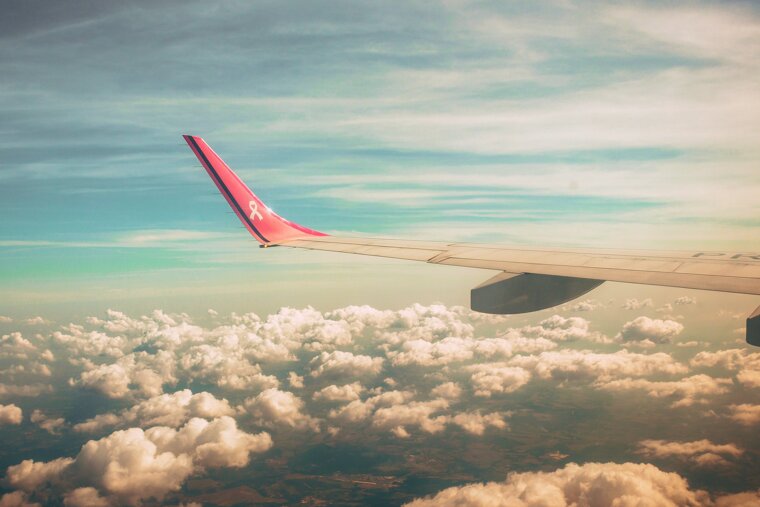 Booking flights and trains
Gone are the days when booking late meant getting a great deal, the emphasis now is on booking flights as early as you can in order to get good deal.
You can register with budget airlines in advance and receive emails letting you know when flights are going on sale for a particular period or when a flash sale is on – savings by getting in early are potentially massive. Savings can also be achieved by being a bit more flexible with your travel plans, rather than a Saturday flight to the nearest airport, look into taking a Friday flight into one a bit further away for example; for some resorts the transfer time difference could be less than an hour. You can also fly daily from many regional airports and by avoiding weekend travel, transfer times to and from resort are massively reduced. Take a look at our flight finder for suggestions.
As an alternative to flying why not consider travelling by train; you can get a direct train at weekends from the middle of December or everyday into Paris and connect with an SNCF train from Paris to Lyon or Geneva.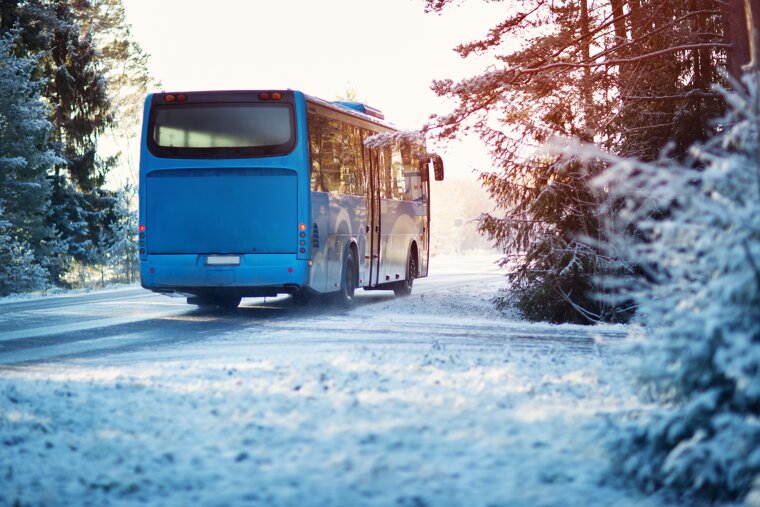 Airport transfers to resort
If you have booked your own flights and accommodation you will need to get from the airport to the resort. If in a group of up to eight people, a private hired minibus transfer is a good option for saving both time and money and you can get door to door drop offs.
If you're only in resort for a short break it may prove more economical to hire a car from the airport, but do shop around as all the main rental companies have outlets at Lyon and Geneva airports and some of these can be booked at the same time as your flights with some of the budget airlines.
Consider hiring a small SUV that will have four-wheel-drive capabilities and double check that the car you hire has all the necessary safety equipment required for driving in the mountains (snow chains, snow tyres, etc).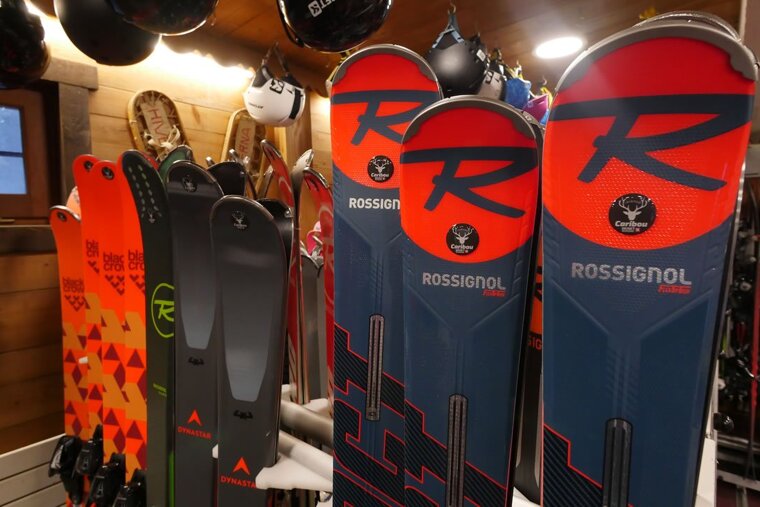 Ski hire
If you're not bringing your own gear, you will need to hire skis, a snowboard and/or boots.
Prices can vary massively according to demand, quality of equipment and location. Sometimes you can get a good package deal from your holiday or accommodation provider, however, the best deals are usually found online when you book in advance.
Timing your trip
Mid-January and mid-March tend to be the cheapest times to ski and generally have good snow. You only have to look at any budget airline website to see when the school holidays are, as the price hike sticks out like a sore thumb, so if you're on a tight budget you should try and avoid these dates.
Historically, the cheapest week of the season is the week straight after New Year; all the schools across Europe are back in term time and most people have used up their holiday allowance.
If you have to ski during the school holidays, Easter is far cheaper than February, as whilst the UK schools will only be off for a week, the French school holidays are phased and pretty much take up the whole of the month. As such although flights outside of the UK school holiday won't be too expensive, accommodation in resort will be at peak prices for the whole of February. At Easter one thing you can guarantee, the queues will be shorter and the slopes less crowded than in the middle of February.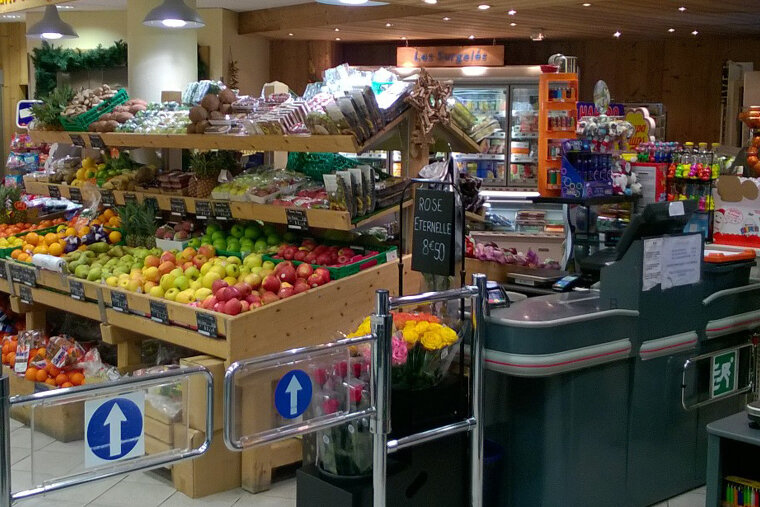 Smart food shopping
If you decide to go self-catering most mountain resorts have a couple of reasonably sized supermarkets and convenience stores that will pretty much cater for your every need, however, high altitude convenience does come at a price.
The same principle applies to fuel, and if you're travelling by car you can still save a fair bit of money by shopping at home before you leave (just check what you're allowed to bring if travelling from outside Europe - i.e. the UK) or shop on the way. Some savvy travellers do an online shop before they leave and just collect it en route.
If booking a private transfer, it may be possible to arrange for the driver to make a small supermarket detour, obviously this should be arranged in advance and not just sprung on your unsuspecting chauffeur in the arrivals hall.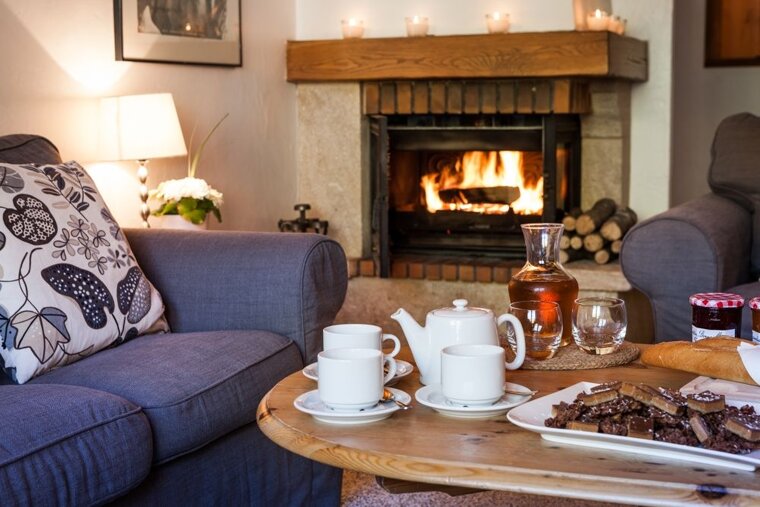 Book with a tour operator
Independent travellers often pride themselves on getting better deals than the big holiday companies, but this is not always the case.
By booking with a tour operator you can take advantage of their massive buying power and the huge number of beds in resort that they are looking to fill. A package holiday through a tour operator will typically include flights, transfers, accommodation and in many cases food, ski hire and a lift pass, so when you add it all up it may be cheaper to book one of these holidays. Often tour operators will fly from a wider range of regional airports too. As with the budget airlines, tour operators charge a premium during the Christmas and school holidays.
Tour operator-run catered chalets can prove to be fairly reasonably priced and like a hotel will provide you with breakfast and an evening meal, with one night off in the week for you to enjoy a local restaurant of your choice. The chalet-host food is typically less menu based and often can be discussed and agreed to suit your likes and dislikes in advance. Late deals with tour operators are often very good value.
The UCPA warrants a special mention for value as it's not so well known outside of France. This non-profit organisation was set up over 40 years ago to encourage young people to enjoy the outdoors. These days they offer great value holidays with meals, accommodation, ski pass, ski hire and instruction all included. All you have to add is the cost of getting here.