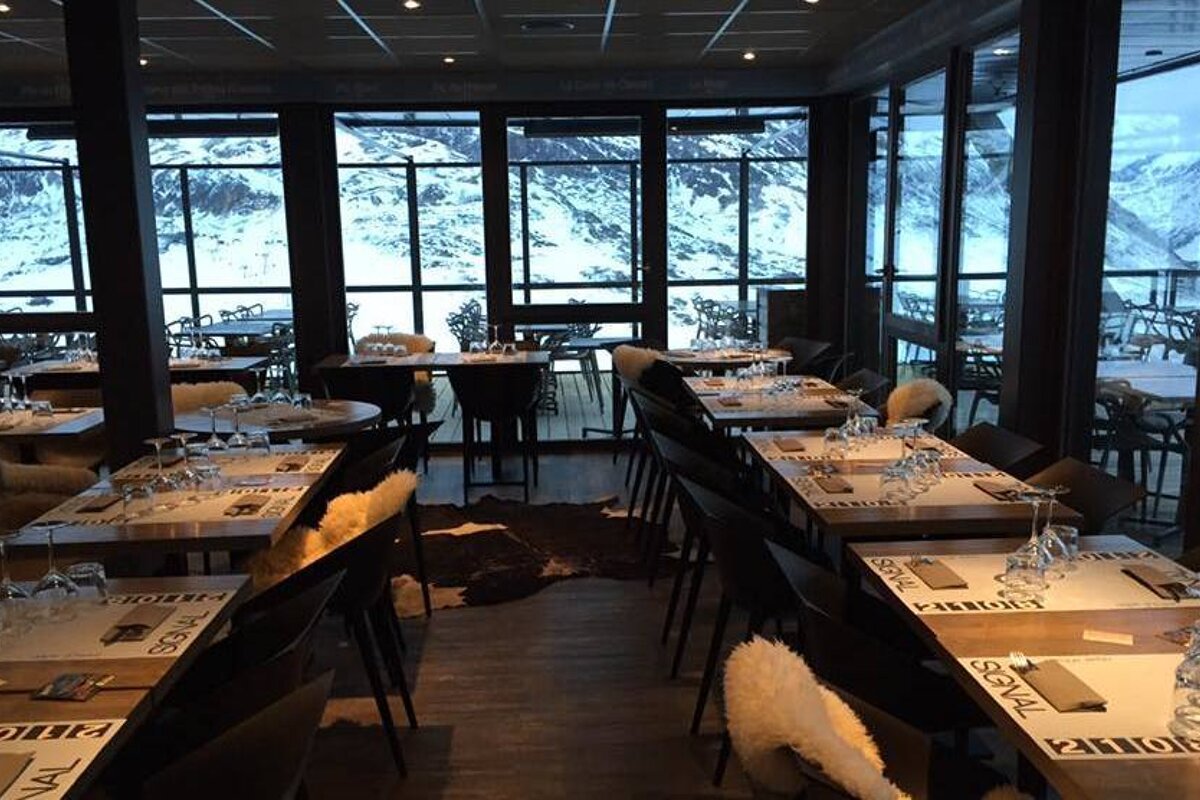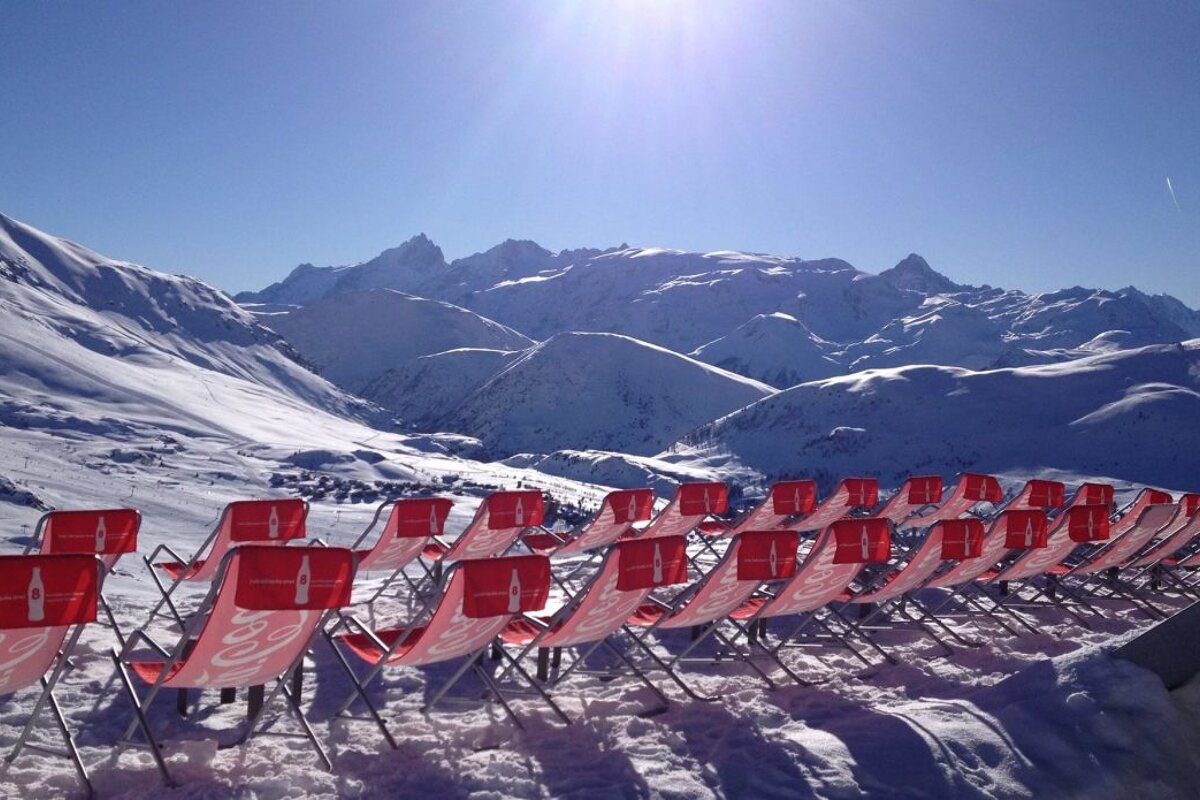 Le Signal 2108 Restaurant, Alpe d'Huez
Excellent views of Alpe d'Huez & traditional Savoyard food
Located at the Sommet du Signal you can enjoy a traditional French Savoyard meal in the heart of the Alpe d'Huez mountains.
Serving both lunch and dinner you can enjoy a long lunch in the cost and warm first-floor restaurant, or grab a quick bite to eat at the self-service/fast food style restaurant downstairs. In the evenings you can reserve a table and enjoy a choice of menus, and with transport to and from the restaurant, it makes for a truly special mountain meal.
The restaurant also has a wonderful terrace with spectacular views of Alpe'dHuez and the surrounding mountains.
Open throughout the winter season, booking is recommended during peak season. Skiers can access the restaurant via the Telesieges du signal and Le Sure. Open daily 09:00 - 17:15
Visitor comments
"A lovely place to stop and have a hot chocolate as the views are amazing. We grabbed something to eat too and it was quick and easy, food was yummy too! Staff were friendly, would stop here again." - Trip Advisor
"Blown away by the quality of food. A real foodie's experience in Alpe d'Huez. Would recommend to anyone who is up the signal and feeling a bit peckish. Friendly waiters who speak good English. I had the Rossini burger and can honestly say it was one of the best burgers I have ever tasted. Give it a go!" - Trip Advisor
"The only place you will find a fondue Savoyarde for lunch. Food is good in addition. Service is perfect and an outstanding view." - Trip Advisor
Location
Alpe d'Huez Valley, Alpe d'Huez