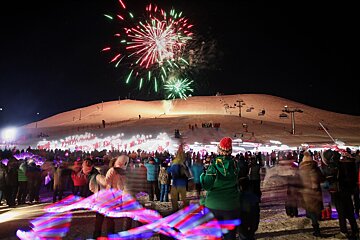 Ski Show by ESF ski instructors, Alpe d'Huez
Spectacular ski show from the ESF instructors
Over 350 instructors from ESF Alpe d'Huez will put on a spectacular ski show complete with a laser show, torchlit descent, cheerleaders, mountain bikes and a fireworks display.
Free entry, free mulled wine and hot chocolate, starting at the Piste du Signal – everyone welcome.
See the calendar below for all dates this season.
Dates for this event
December 2023
January 2024
March 2024
Location