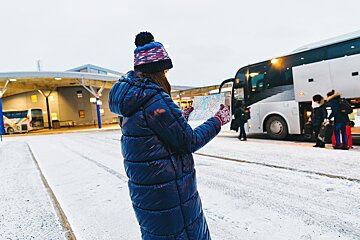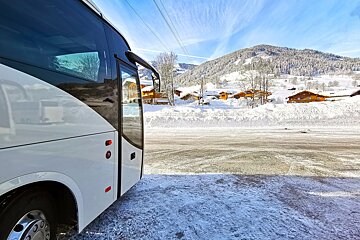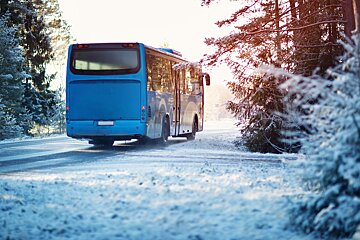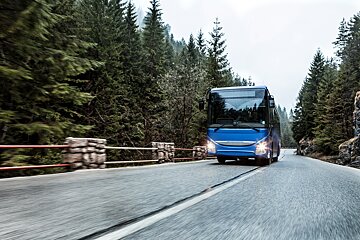 Geneva Airport Ski Shuttle Bus
Quick and secure way to organise transfers from Geneva to Alpe d'Huez
​This regular winter bus service is one of very few that connects Geneva Airport with Alpe d'Huez. Running on Saturdays only with one round trip per day, this is a great new low-cost transfer service.
Altibus works with a number of verified carriers throughout the Alps to offer smoothe, stress-free bus and coach transfers at competitive rates. The local transport companies are the experts in managing complicated resort logistics, connections, and weather conditions, so all you have to do is book your ticket(s), then relax and enjoy the ride.
Key features:
A stress-free and economical way to reach resort
Book a round-trip and save money
Guaranteed seats
Modify your tickets online up to 48 hours before your trip
Luggage allowance included in the ticket price (maximum one hold bag, one handbag and one set of skis/board per person)
Discounts available depending on your group age and configuration
Environmentally-friendly way to travel
Depending on your journey, various discounts are available for children or young people. Early-booking discounts may also apply, so get your travel booked now to secure the best deals!
Alpe d'Huez Resort Logistics
Alpe d'Huez resort is made up of one central purpose-built resort town. There are some outlying villages which make up part of the ski area, these include: Vaujany and Oz en Oisans. Alpe d'Huez is connected to these neighbouring ski resorts and towns via year-round bus services.
For Alpe d'Huez resort, this service offers shuttle transfers from Geneva Airport which provides a large number of low-cost flights from international destinations. In Alpe d'Huez resort, there are three drop-off points Les Bergers, Palais des Sports, Place Jean Moulin. From these stops you should be within easy reach of your accommodation on foot, or via the local bus networks or pedestrian lifts that run through the town. Taxis are also available for getting around the resort (advance booking recommended), or out to the other villages.
Geneva Airport Route
To reach Alpe d'Huez from Geneva Airport, there is a direct shuttle bus to the resort, so it couldn't be easier! The bus is operated by a local carrier and runs on Saturdays only throughout the winter season. The journey takes approx. 4h.
The bus serves the 3 bus stops in Alpe d'Huez: Les Bergers, Palais des Sports, Place Jean Moulin.