Why advanced skiers love Alpe d'Huez
Alpe d'Huez's reputation as one of the world's best is justified
Alpe d'Huez could just be the perfect destination for advanced skiers and boarders.
Any reputable guide to global skiing will make reference to Alpe d'Huez, and it's no wonder why with legendary pistes like the Sarenne and the Tunnel, up at 3,300m. But there is so much more to Alpe d'Huez than these two iconic runs, here are a few reasons why advanced skiers and snowboarders should pay Alpe d'Huez a visit.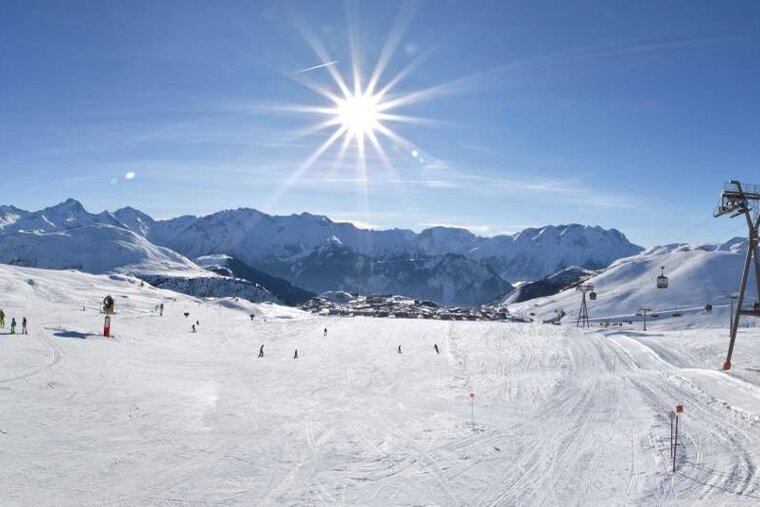 Reds and Blacks
The Grand Domaine ski area is the stuff of legend with 28 red and 17 black runs to test your skills on, so there's no chance of getting bored. Being a traditional (not upside-down) resort, most of the tricky reds and tough blacks are situated up at the higher elevations, generally between 2,800m and 3,300m. This inevitably means that they are quieter due mainly to the funnelling effect that naturally occurs in this type of resort, meaning the ski terrain gets trickier as the elevation increases.
The most famous black runs in Alpe d'Huez, and the reason many advanced skiers and snowboarders love coming here, are Tunnel and Sarenne. These really must be on any good skiers "bucket list". Sarenne is widely regarded as Europe's longest black run, around 16km in length and with a vertical drop of some 2,000m. Tunnel is recommended for expert skiers only. If we had only two words to describe it, steep and mogully would just about cover it.
Le Tunnel has standard black run steepness and is not for the faint-hearted. Running beneath the Pic Blanc cable car, the snow can be very hard in the mornings and the sun that hits it late afternoon can make it a mogul minefield, so take care on this one, it's a challenge.
By contrast Sarenne is a really long black that can be enjoyed by fearless intermediates and advanced skier/snowboarders alike. This really long black run from the top of Alpe d'Huez has two ways that you can approach it, but whichever you choose once you're past the black that precedes it you're in for a delicious 17km of alternating blues and reds until you reach the gorge. Be warned, once committed to this run there is no turning back.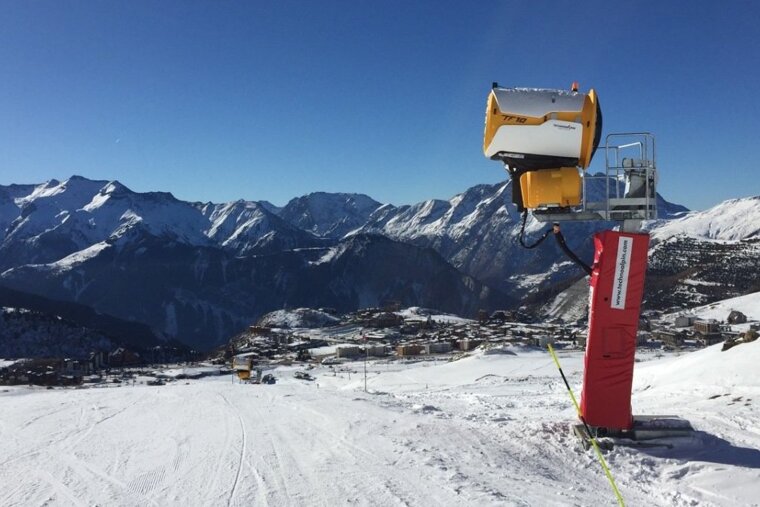 Going off-piste
From the top of the Pic Blanc, you can get across to the Pic de la Pyramide (known in resort simply as the "Pyramids") from which you have some fantastic off-piste, unmarked, open powder fields back down towards the Dome des Rousses ("the dome"). Nowhere better after a fresh dump to carve some fresh lines. And, being up at around 3,300m, the depth of snow on the Pyramide is always spectacular. Likewise, the powder fields from the top of the Marmottes towards Clavans are always impressive and little used, but you will need to organise a taxi back to resort via Bourg d'Oisans as there's no lift back up from Clavans-Le-Haut. The legendary off-piste of La Grave is also accessible via bus and really is a powder playground.
Off-piste skiing or snowboarding is different to piste skiing or snowboarding, and therefore needs a slightly different approach. It's definitely worth a lesson in 'off-piste' techniques if you're new to it, or would like some tips for riding steep and deep powder. It also pays to have someone with a bit of local knowledge, a mountain guide/off-piste instructor will be able to show you all the best spots to suit your ability.
For those of you interested in ski touring, in Alpe d'Huez a short ski tour can take you to some of the most pristine and untouched freeride lines in the domaine.
To get the best out of your experience, and to keep as safe as possible, experienced guides are always available to take you to some of the secret spots around the mountain. Almost all of the hire shops in resort can rent you avalanche equipment, as well as top quality skis and boots from this season's stock.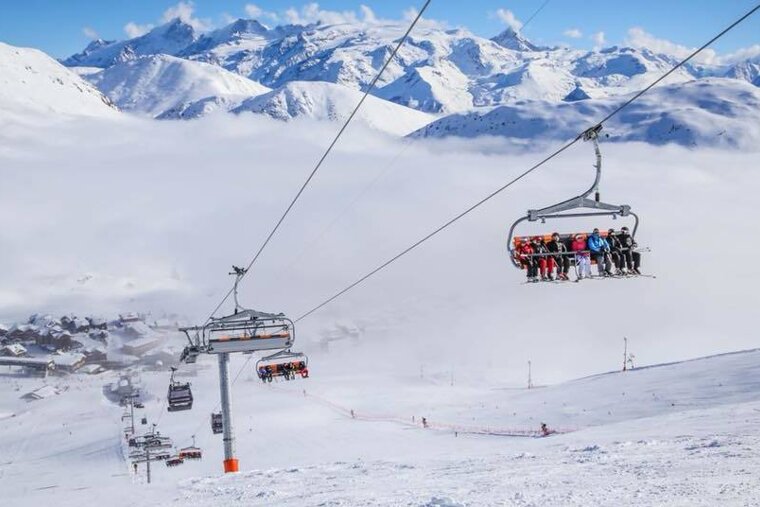 Parks
There are two snowparks in Alpe d'Huez, so once you've had enough fun bouncing around the reds and blacks, and in and out of the pow pow, how about hitting a few jumps, boxes and rails.
The main snowpark above the village is the larger and easier of the two, so if you want something a little more challenging head to Montfrais. Slightly more difficult to find, the kickers and rails in this small park are larger and will test your skills more than the main park. It's not so easy to lap this park either, as the chair that services it takes you quite a bit higher than the park's entrance.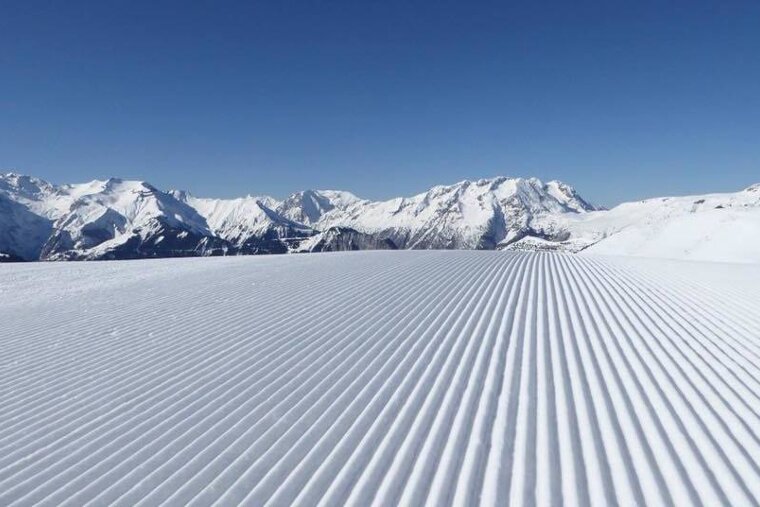 Linked resorts
Of course you can tick off the well known Tunnel and La Sarenne runs, but to really see all that this domaine has to offer, look further afield than the top of the Pic Blanc.
If you buy the Alpe d'Huez Grande Domaine lift pass, it opens up so many more options. We're talking 250km of pistes within five ski areas and two villages. There are testing black runs dotted all over, like La Fare in Vaujany, Roche Noire in Oz-en-Oisans and La Fuma in Auris-en-Oisans, but to get there you've got to travel on the legendary "scare chair". 'The Alp Auris Express', as it's officially known, is pretty flat for a couple of hundred metres but drops sharply down into the very steep Sarenne Gorge before climbing the other side to the Auris ski area.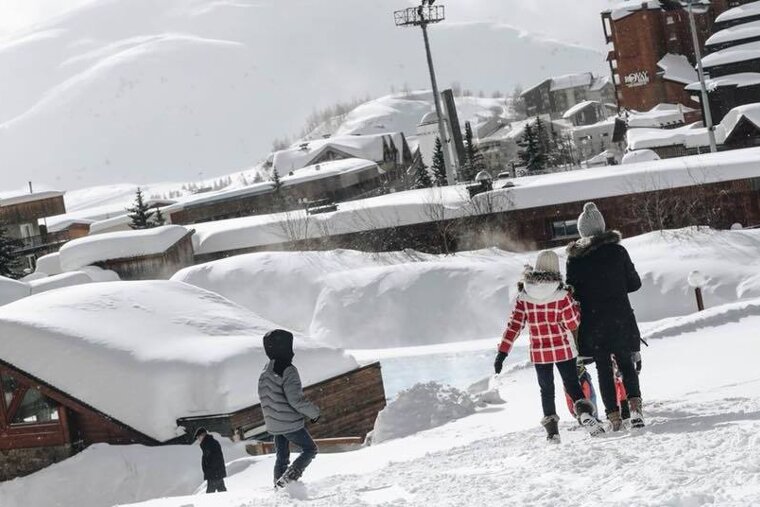 Great weather and snow conditions
With the likes of Sarenne, Glacier and Tunnel black runs all being situated up at around 3,300m, the quality of the snow is virtually guaranteed. Most of the tricky reds and blacks tend to run from either the Pic Blanc or Marmottes 3 lift, from 3,300m down to around 2,800m, so the depths of snow are generally always pretty good and, with the inevitably colder temperatures that come with the altitude, these slopes tend to remain in better conditions throughout the day and, indeed, throughout the season.
Plus local lift operator SATA have made continuous additions to the super-impressive snow cannon network, helping to ensure great conditions. Cannons now extend all the way down from 3,300m to resort level. Far removed from the old style cannons still used in many resorts, these are state of the art, computer controlled, and have huge turbines that produce a lighter, more realistic snowflake texture, as well as benefiting from a far greater range of coverage.
As for the weather, Alpe d'Huez's nickname, 'Ille au soleil' or 'Island in the sun' is borne from its incredible sunshine record that really is second to none. With over 300 days of sunshine every year, there is no better place to ski and work on your goggle tan at the same time. Many of the resort's tricky reds and blacks face south, so don't forget to pack your sunblock.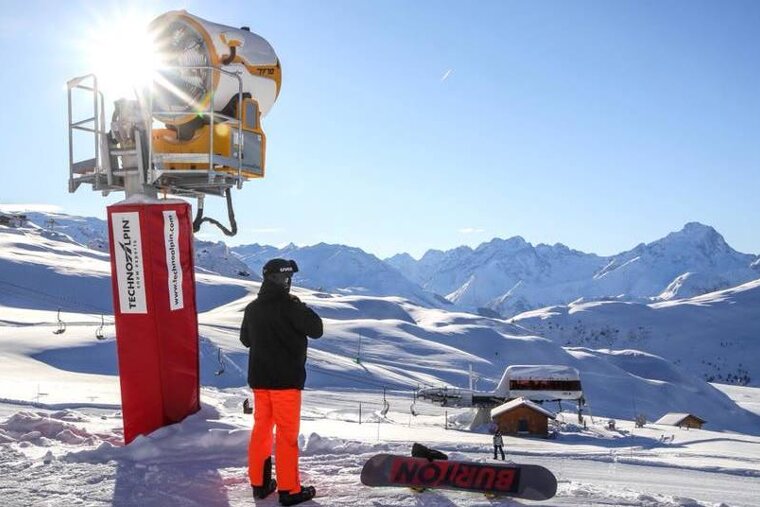 Modern lifts
With all of these pistes to ski and snowboard both in resort and across the domaine, you want to make sure that you can get around easily and speedily, thus avoiding older slower chairlifts that break down. In Alpe d'Huez, lift improvement works are always at the forefront of their planning. Every summer older lifts are replaced with the aim of increasing uplift speed at all times, great if you are a good rider heading up to the higher slopes.
The opening of the "cross-town" gondola lift, with its €14 million price tag, brings an uplift capacity of 2,400 people per hour, and links the old town area across to the Marmottes lift. Perfect for good skiers heading up to the higher slopes at over 3,000m.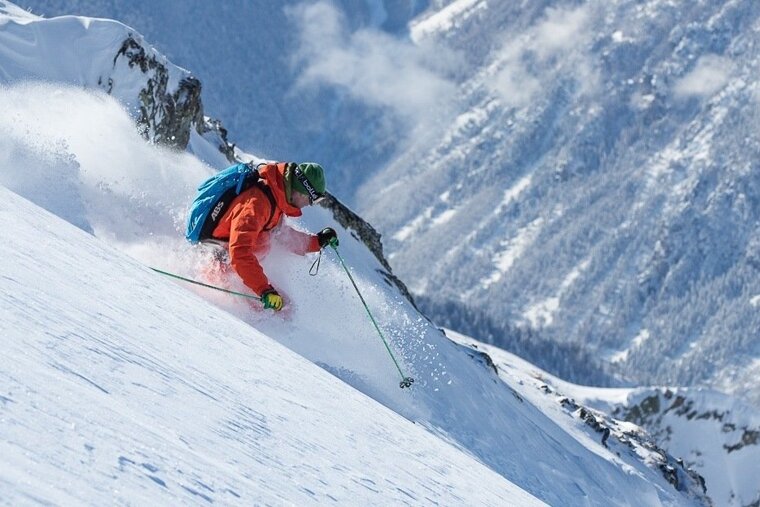 Ski in, ski out
Alp d'Huez also has the bonus of being a ski-in, ski-out resort. This is ideal if you are an experienced skier or snowboarder, because what better way to start the day than to be straight on the slopes the minute you walk out of the door. And even better to finish off the day with that last run taking you straight back home again, no lugging skis, snowboards and the like on and off buses and through the streets. Dump your gear and get straight out for après, or pile into that tea and cake your chalet hosts have so kindly left out.
Something else to do
Even the most die-hard skiers and snowboarders need some down time. When it's time for a break from all of that, it's good to know there's something else to do in resort when you want to spend time with your family and friends. Whilst Alpe d'Huez has great bars and restaurants offering up some of the best food and après-ski in the French Alps, there are other ways to entertain yourselves in the evenings and on that much needed day off.
You can drive a dog sled, go ice driving or ice skating. Alternatively if 'chill' is at the top of the agenda, visit a spa for a relaxing treatment or take a dip in the outdoor municipal swimming pool. There's definitely no shortage of things to do, or not, in Alpe d'Huez.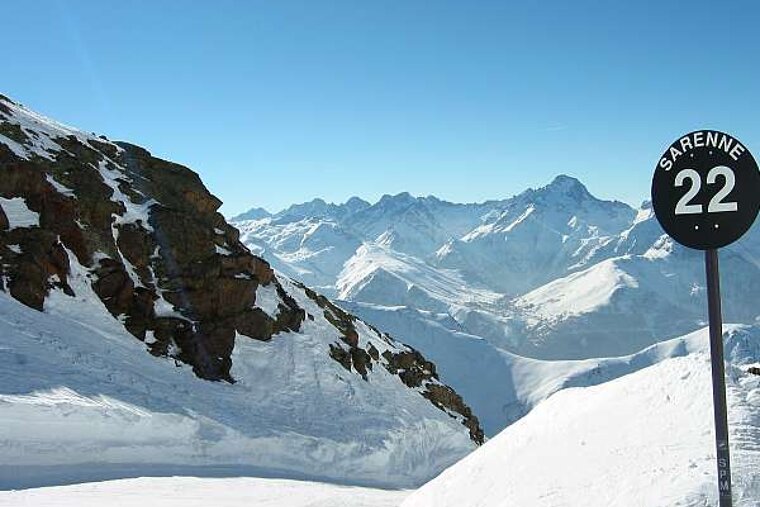 Safety first
Exploring beyond the ski resort boundaries is an amazing experience for anyone who's physically fit and has mastered the pistes well enough. There are, however, risks associated with venturing outside the safety of the marked/patrolled ski area, including awareness of your actions on those below you on the slopes. Mountain guides are professionally qualified and have extensive knowledge of the local terrain to provide you with the safest and most enjoyable possible experience in the mountains; as a visitor here we highly recommend you hire one. Many ski schools also provide instruction in off-piste skiing, avalanche safety and mountaineering techniques. Make your time in the mountains unforgettable for the right reasons, stay safe!
Off-piste skiing and mountaineering are dangerous. The content provided is not intended in any way to be a substitute for hiring a mountain guide, undergoing professional mountaineering training and/or the individual's own backcountry decision making.
More inspiration...
These are just some of the great reasons to come and visit Alpe d'Huez and ski some of the very best pistes that the Alps have to offer, but there are many more. So get out here and give it a whirl.