© Cyrille Quintard / Alpe d'Huez Tourisme
Why book a family ski holiday in Alpe d'Huez
Bring your children on a ski holiday to Alpe d'Huez
Skiing could just be the perfect whole family activity, here's why...
Travelling anywhere with children can be challenging, and in a ski resort it can be doubly so with things like lift passes, equipment hire and ski lessons to arrange (never mind hats, gloves, snotty noses and the rest...!). Alpe d'Huez is a family-friendly resort that makes all these things as easy as possible.
Here's why we recommend Alpe d'Huez as a family destination.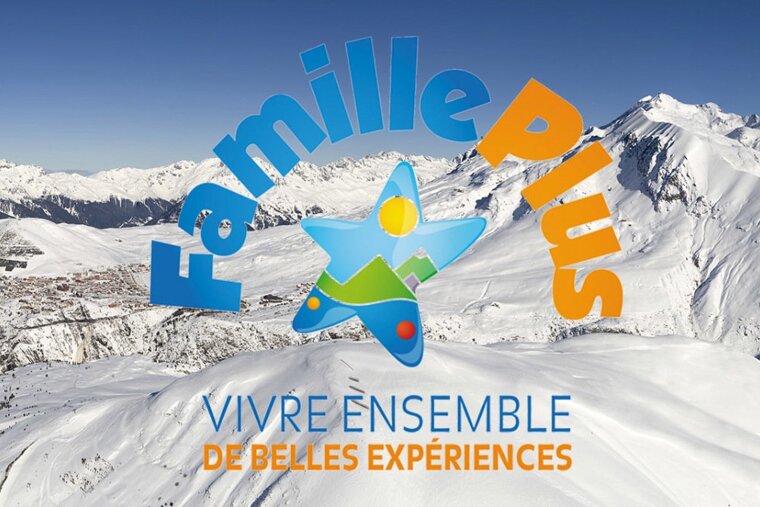 Top 10 reasons to visit Alpe d'Huez as a family
1. The 'Famille Plus' scheme
The resort has worked hard to become a part of this officially recognised scheme, bestowed only on those resorts and destinations that go out of their way to cater to families and children. They provide activities, services, entertainment and prices throughout resort favourable to those holidaying with kids in tow.
2. Ski area and lift passes
There are lots of beginner areas around the lower slopes, easily accessed and some not requiring a pass, so it's easy to practice with the kids. Plus Alpe d'Huez offers favourable lift pass prices to families, making valuable savings.
3. Great ski schools
The tuition available in Alpe d'Huez is truly brilliant. You'll find ski schools offer lessons for little ones, there's even a 'crèche'-like facility at the Les Bergers area, complete with mini magic carpet lifts and fun slaloms.
4. Short transfer times
When travelling with children, short transfers to resort are a must and Alpe d'Huez has good transport links to the main airports. Grenoble Isère airport is just over an hour away, while both Lyon and Chambery are only two hours. Geneva is also an option at a slightly longer three and a half hours.
5. Easy to get around resort
Alpe d'Huez operates a great free bus service every day throughout the winter season. A fleet of largely eco-friendly electric buses operates around resort from 07:30 right through until midnight, and bus stops are located pretty much every 200m, mainly outside the big hotels, linking the whole of resort together.
6. Child-friendly accommodation
The choice of hotels and rental accommodation in Alpe d'Huez is constantly improving, with new establishments opening every year. Pretty much every hotel in resort has been renovated over the past few years, offering top quality accommodation with services for families.
7. Modern leisure centre
On the days you don't want to ski, head to the leisure centre. Spend some time scaling the climbing wall, swimming in the pool, playing table tennis, crazy golf, tennis or squash or try your hand at boules.
8. Fun on the hill
There are two great places to go with the kids when skiing together. Marcel's Farm and 'Chez Roger' comprise half pipes, slalom courses, tunnels and a section of rollers and kickers which are great fun for all. Torchlight descents and firework displays are always a highlight on the calendar in Alpe d'Huez and a real hit with families, young and old. Held at New Year and throughout the busy month of February, these really aren't to be missed.
9. Family-friendly restaurants
Most restaurants around resort have a children's menu and families are always made welcome. But perhaps the most popular with the kids is Smithy's Tavern, in the middle of resort, which has a great Tex-Mex-style menu and boasts a good range of child-friendly meals and is a genuine winner with all the family.
10. Family activities
Alpe d'Huez prides itself on offering families a whole host of activities away from the slopes. These include husky rides, skidoo rides, helicopter and airplane flights, ice skating, and the alpine coaster attraction, to name but a few.
More inspiration...
Alpe d'Huez's reputation as one of the world's top family ski resorts has been many years in the making and is constantly being improved. There really is no better resort for a family ski holiday, so come visit us and see for yourselves.