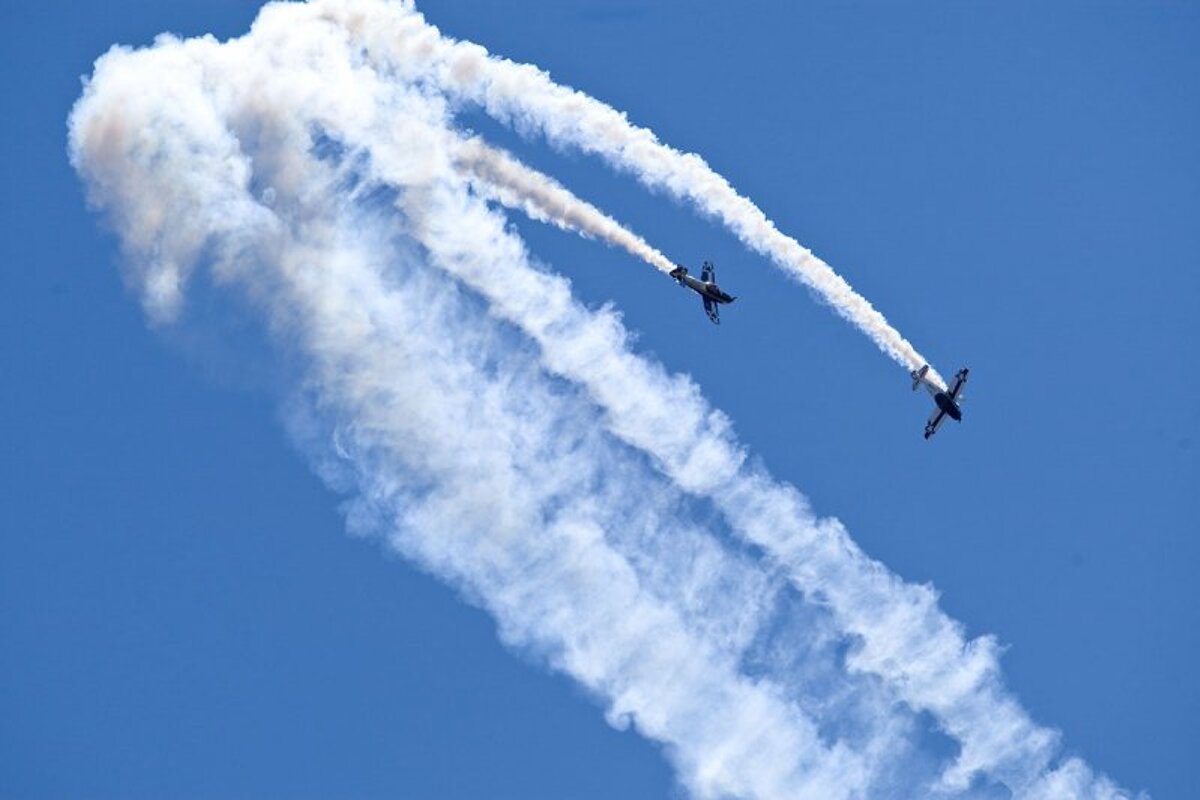 Alpe d'Huez Air Festival
A flying and aircrafts festival in the skies above Alpe d'Huez
The Patrouille de France take to the skies above Alp d'Huez in a number of classic and modern aircraft to demonstrate mountain flying.
The French 'Patrol' team, made up of 8 pilots and 8 alpha-jets take to the skies above the Alpe d'Huez resort, from the altiport Henri Giraud.
The public safety patrol will reveal what goes on backstage by giving demonstrations and an air display. Initiation flights will also be offered throughout the day.
So, come along for the fun at Alpe d'Huez to discover a top-notch aerial extravaganza in a majestic mountain setting! The icing on the cake is that this air show is hosted by the Alpe d'Huez resort and it will be possible to meet the pilots and Air Force ambassadors at the end of the meeting.
Watch this
Venue
Altiport Henri Giraud, Alpe d'Huez