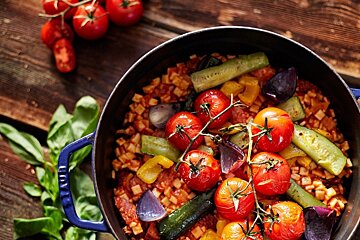 Best veggie restaurants in Alpe d'Huez
Great ideas for vegetarian and vegan food options in Alpe d'Huez
Here's our guide to the best selection that this resort has to offer.
These days, even many non-vegan or vegetarians are seeing the positives of avoiding meat, dairy and poultry and other animal produce.
Most restaurants in resort offer the odd veggie dish or can rustle up an omelette, and you can always get a vegetarian pizza at any of the pizzerias in resort – plus there's always the option of a deliciously gooey cheese fondue. But there are far more vegetarian options than that available in Alpe d'Huez.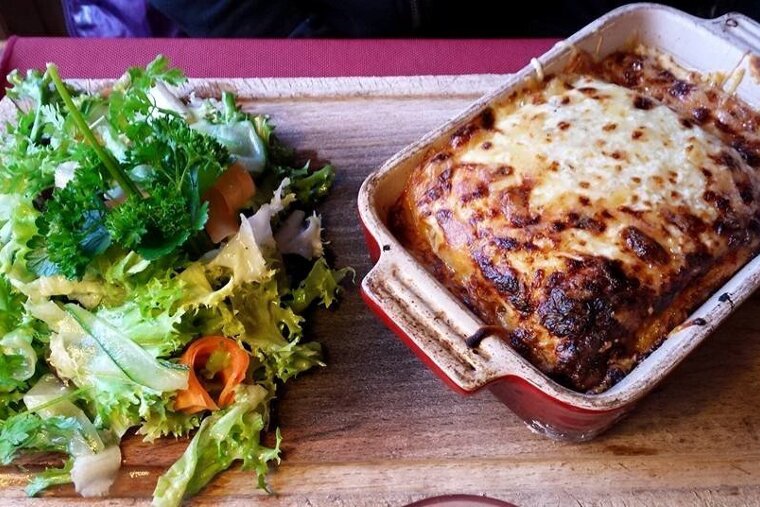 In the old town
As you come into resort you will see La Cremaillere, which has a nice range of veggie options including a vegetable tartiflette, herb-stuffed ravioli, vegetarian raclette and fondue, and a cracking green salad.
Just a couple of doors up the road from La Cremaille, L'Alaska offers pizzas, fondues and a fully vegetarian house special – a meal consisting of bread, vegetables, tomatoes, onions, fries and salad.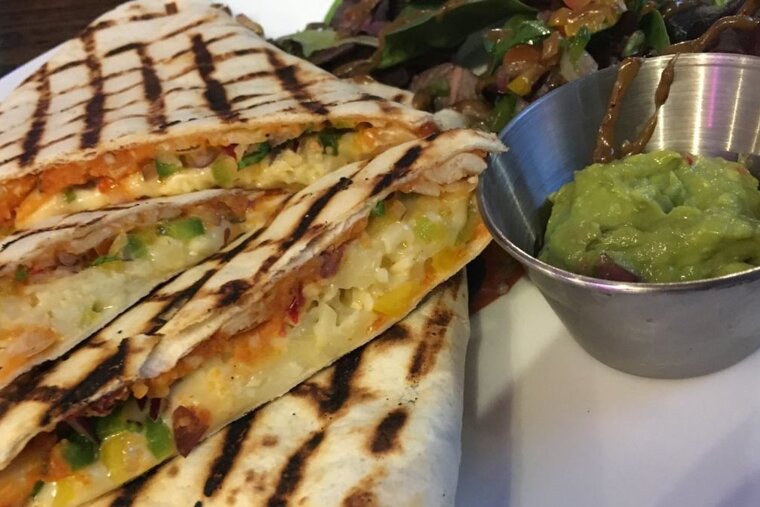 Midtown
The always busy and uber-popular Smithy's Tavern, in the middle of town next to L'Igloo nightclub, offers a good range of lovely vegetarian dishes. Veggie-friendly starters include nachos, potato wedges and Cajun mushrooms, whilst vegetarian main courses feature sweet potato and spinach quesadillas, tofu and vegetable fajitas, 'build your own' tofu and vegetable burritos and spicy been burger; you can even tickle your taste buds with homemade vegetable chilli – there really is plenty of choice.
On the main street
As you can imagine, there are several vegetarian-friendly restaurants on the main street. These include La Pomme de Pin (next to the ice rink) which, whilst not offering a specific veggie menu, does have an extensive salad menu.

Meanwhile, tucked away in the little-covered walkway of shops next the Freeride Bar, is the typically small and quaint Alpine restaurant Au Montagnard, again, with no specific veggie menu but offering plenty of fondues, raclettes and gratins many of which are "veggie-friendly".
For the vegans amongst you, Au Grenier, opposite the leisure centre, offers a popular vegan wok dish consisting of vegetables, quinoa, rice and tofu.

Right up at the top end of the main street, underneath the famous "lobster-pot" lifts and part of the recently refurbished Hotel Les Grande Rousses is the swish restaurant L'Esperance which offers top-notch vegetarian gnocchi and ravioli.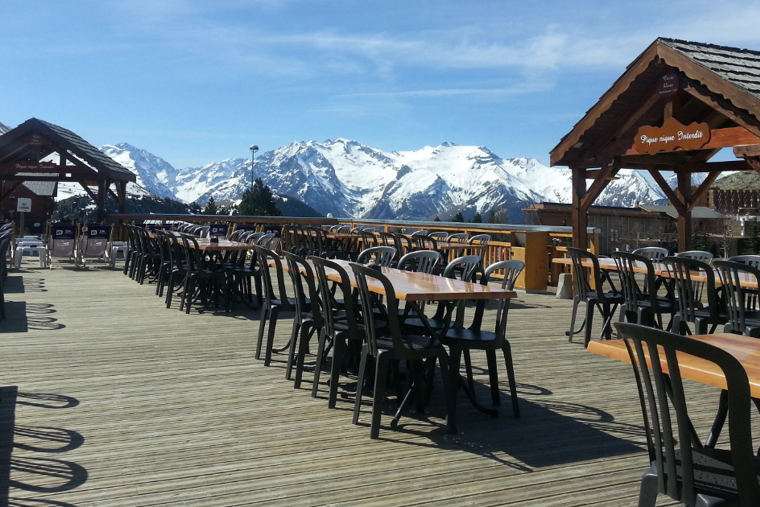 In Les Bergers
Le Tremplin, which has a wonderfully huge outside deck area and is only a stone's throw from the Marmottes lift system and the new cross-town Alpe Express lift, offers a good selection of pasta, pizzas, tartiflette and gratins – many of which provide vegetarian options.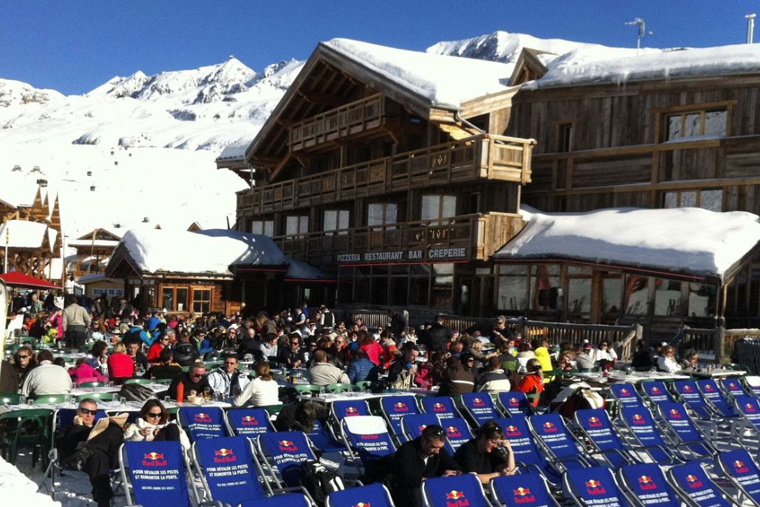 In the DMC area
As a slopeside option, Le Taburle also has a large deck area where you can watch the skiers making their way down the Signal Slope. It offers a few vegetarian omelettes, pasta dishes, pizzas and salads.

Opposite Le Taburle is Le 2000 Restaurant and Bar which has pizzas, omelettes and a couple of lovely vegetarian stir-fry options.