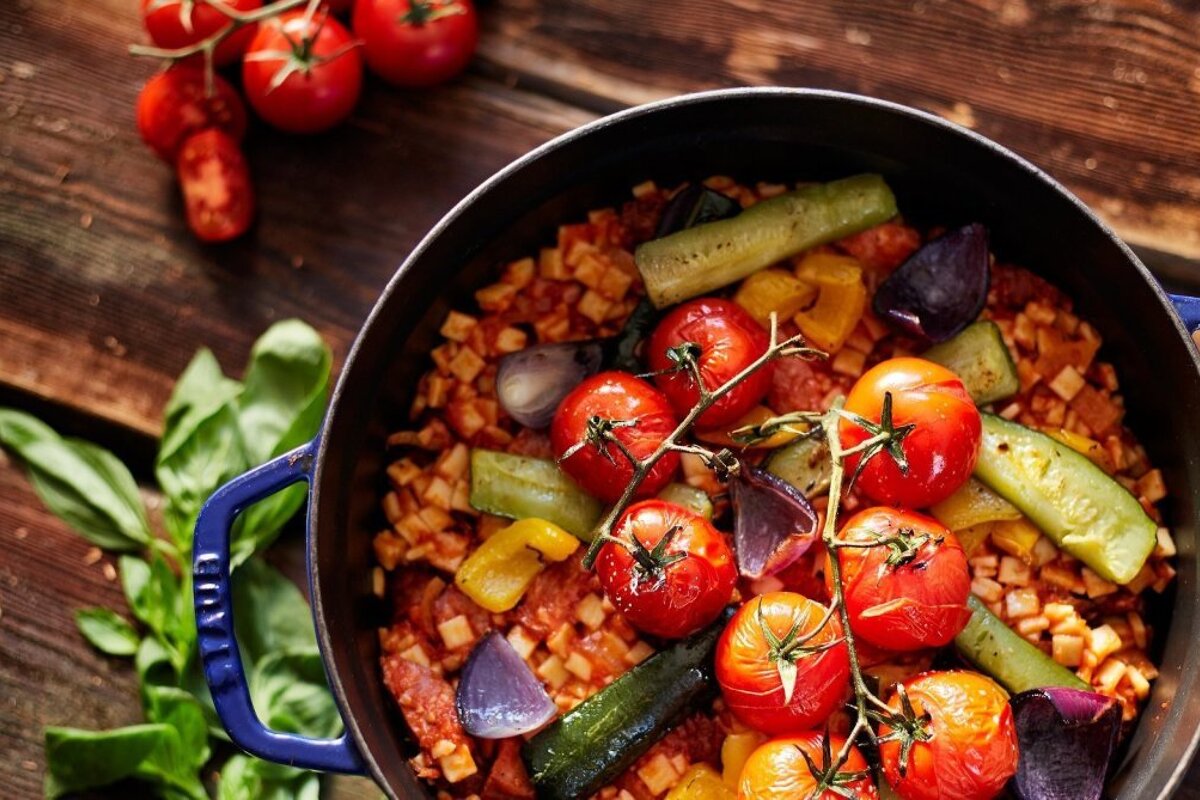 Best veggie restaurants in Alpe d'Huez
It's Veganuary this month and Alpe d'Huez is bang on trend
With stars of foodie trends like Joe Wicks and Gordon Ramsey championing the dietary benefits of vegan and vegetarianism, it very much is at the forefront of dietary advice at the moment. These days, even many non-vegan or vegetarians are seeing the positives of avoiding meat, dairy and poultry and other animal produce.
There's no need to put any of this on hold or to struggle to stick to your normal dietary regime when you are in Alpe d'Huez. Most restaurants in resort offer the odd veggie dish or can rustle up an omelette, and you can always get a vegetarian pizza at any of the pizzerias in resort – plus there's always the option of a deliciously gooey cheese fondue. But there is far more vegetarian fayre than that available in Alpe d'Huez. Here's our guide to the best that this resort has to offer.
In the old town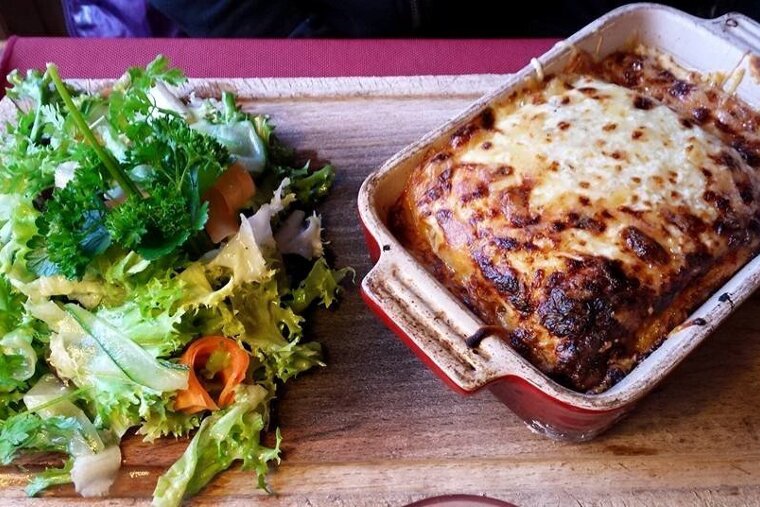 As you come into resort you will see La Cremaillere, which has a nice range of veggie options including a vegetable tartiflette, herb-stuffed ravioli, vegetarian raclette and fondue, and a cracking green salad. Just a couple of doors up the road from La Cremaille, L'Alaska offers pizzas, fondues and a fully vegetarian house special – a meal consisting of bread, vegetables, tomatoes, onions, fries and salad.
Midtown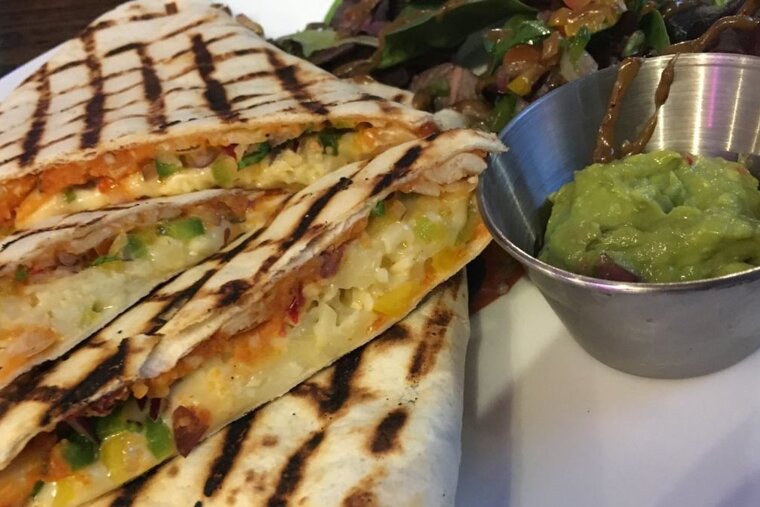 The always busy and uber-popular Smithy's Tavern, in the middle of town next to L'Igloo nightclub, offers a good range of lovely vegetarian dishes such as the Alpine Salad – a wonderful infusion of grilled goat's cheese on a fresh baguette drizzled with honey accompanied by a green salad and seasonal vegetables. Veggie-friendly starters include nachos, potato wedges and Cajun mushrooms, whilst vegetarian main courses feature sweet potato and spinach quesadillas, tofu and vegetable fajitas, 'build your own' tofu and vegetable burritos and spicy been burger; you can even tickle your taste buds with homemade vegetable chilli – there really is plenty of choice.
Directly next door to Smithy's is another popular Brit-run bar and restaurant, Lounge 21, where you can get a couple of good fondues, a locally inspired 'salade de chevre' and a gorgeously flavoursome vegetarian stir-fry.
On the main street
As you can imagine, there are several vegetarian-friendly restaurants on the main street. These include La Pomme de Pin (next to the ice rink) which, whilst not offering a specific veggie menu, does have an extensive salad menu with prices between €7 and €19. Meanwhile, tucked away in the little-covered walkway of shops next the Freeride Bar, is the typically small and quaint Alpine restaurant Au Montagnard, again, with no specific veggie menu but offering plenty of fondues, raclettes and gratins many of which are "veggie-friendly".
For the vegans amongst you, Au Grenier, opposite the leisure centre, offers a popular vegan wok dish consisting of vegetables, quinoa, rice and tofu. Right up at the top end of the main street, underneath the famous "lobster-pot" lifts and part of the recently refurbished Hotel Les Grande Rousses is the swish restaurant L'Esperance which offers top-notch vegetarian gnocchi and ravioli.
In Les Bergers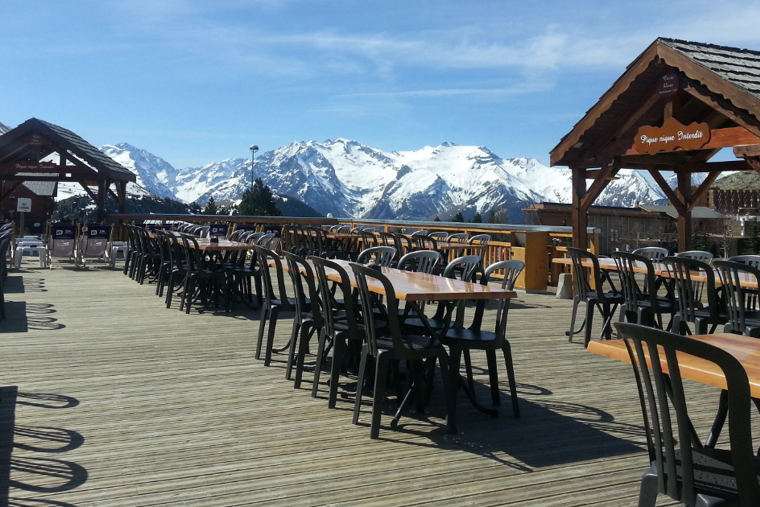 Le Tremplin, which has a wonderfully huge outside deck area and is only a stone's throw from the Marmottes lift system and the new cross-town AlpeExpress lift, offers a good selection of pasta, pizzas, tartiflette and gratins – many of which provide vegetarian options.
In the DMC area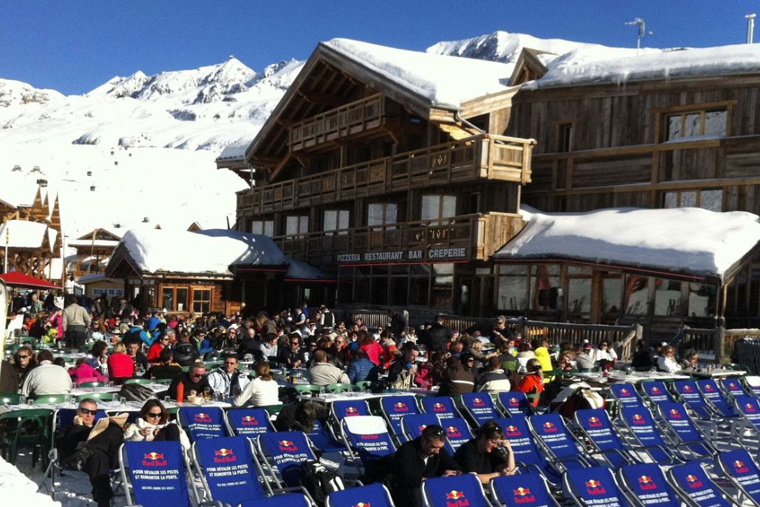 As a slopeside option, Le Taburle also has a large deck area where you can watch the skiers making their way down the Signal Slope. It offers a few vegetarian omelettes, pasta dishes, pizzas and salads. Opposite Le Taburle is Le 2000 Restaurant and Bar which has pizzas, omelettes and a couple of lovely vegetarian stir-fry options.
In your chalet or apartment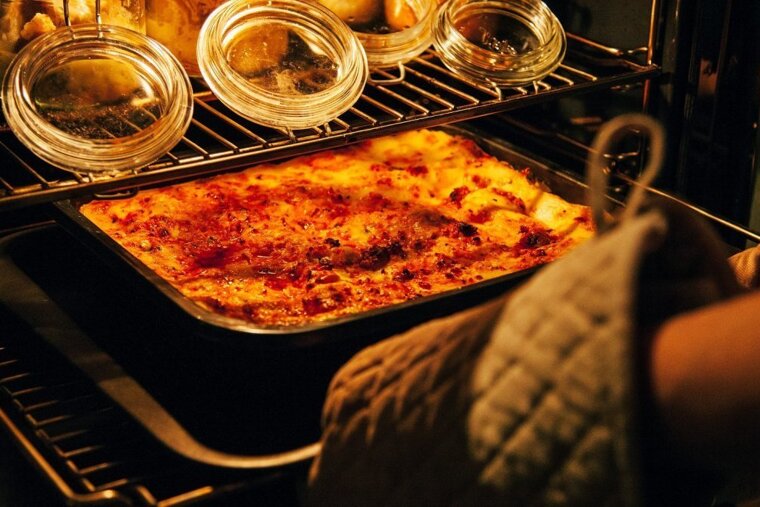 What is cheaper than eating at a restaurant every night but much easier than packing 15 different types of herbs and spices into your hand luggage? Huski is. Providing ready-to-cook luxury meals throughout Alpe d'Huez (and all the other resorts across the French Alps), Huski has an impressive range of vegetarian and vegan restaurant-quality meals which they will deliver directly to your accommodation. Their website is easy to use, you simply select your dietary requirements (vegetarian, vegan, gluten-free, etc) and the menu displays the options available. Prices are very reasonable, there is a six-day vegan dinner menu available for only €54 per person, and it is arguably the best place to get a "proper" curry on the mountain.
Furthermore, the meals are very simple to prepare: you take it out of the freezer, pop it in the oven for the requisite amount of time and... that's pretty much it. The containers are oven-safe (and recyclable), so there's minimal preparation and no washing up! As well as boasting a banquet-worthy range of meat-free canapés, starters, main courses and desserts, Huski will deliver a variety of groceries, wine and real ales to your holiday door. It is, therefore, a great option for a vegetarian or vegan self-catering ski group who want to ensure they have plenty of suitable meals to fuel their ski adventures.
Location
Alpe d'Huez, Alpe d'Huez