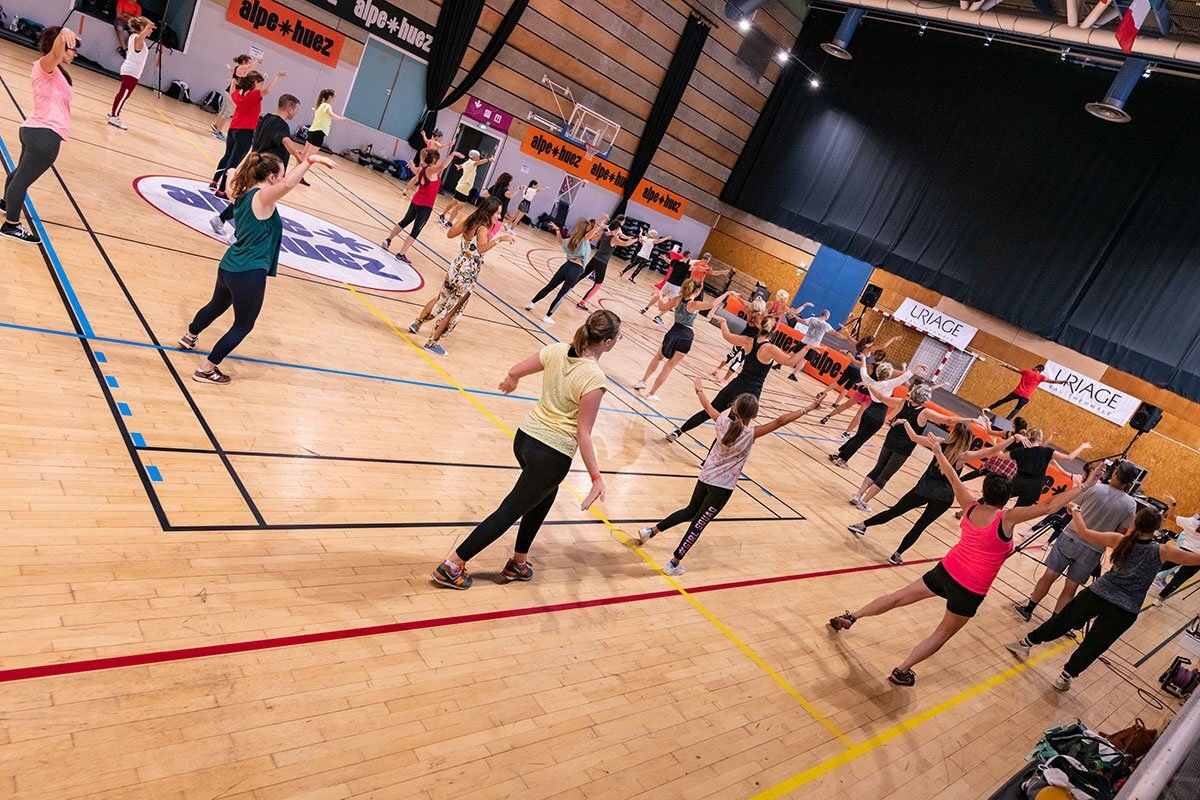 Fitness Convention, Alpe d'Huez
Four days of fitness lessons with some of the best-known coaches in the world
If the usual summer activities of hiking, biking, climbing, etc aren't your thing then why not get involved in the annual fitness convention?
Four days of energy-boosting activities in the summer sunshine! Aerobics, hip-hop, step, Latino, stretching, tango and other courses are on offer. Exercising at altitude is known to be more effective - you could even come back from your holiday fitter than when you went!
Many of the classes are held in the open air, some in the spectacular setting of the Pic Blanc, and other classes in the Sports Centre. Check the website link for the full programme.
Location
Alpe d'Huez, Alpe d'Huez