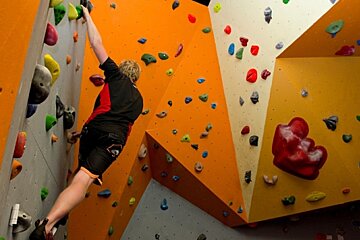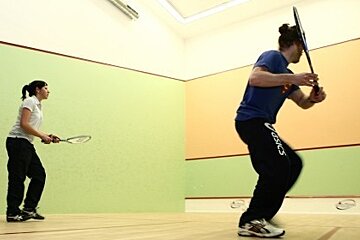 Indoor activities in Alpe d'Huez
Discover the top Alpe d'Huez indoor activities
Whatever you choose to do on your holiday, you are sure to find a huge range of indoor activities across the Alpe d'Huez area. From relaxing activities to sports, there is something for everyone, every ability and every age in Alpe d'Huez. Check out the selection of things to do below for some holiday inspiration!
Badminton
There are a number of badminton courts at the Palais des Sports. In winter the courts are open every day from early December to the end of April. The courts are also open throughout the summertime. Booking ahead is recommended at any time of year.
Basketball
You can play basketball indoors in Alpe d'Huez, at the Palais des Sports. Booking ahead is recommended at any time of year.
Cinema
Catch the latest films and releases in Alpe d'Huez on your winter or summer holiday. Some cinemas open their doors early on a bad weather day, otherwise you'll find most screenings in the evenings. Look out for VOST for English speaking films.
Fitness and swimming in Alpe d'Huez
A public gym & fitness classes can be found at the main sports centre in Alpe d'Huez.
Football
There is a multisports court at the Sports Centre where you can play indoor footbal. Alternatively, you can try "Jorkyball"! Derived from football and inspired by squash, two teams play against each other to score a goal without using the arms... but you can use the court's walls.
Indoor activities in Alpe d'Huez
There are bowling alleys in Alpe d'Huez to keep you entertained on bad weather days, or if you're looking for something to do with a group.
Indoor climbing
If you don't fancy climbing outdoors, or you're new to climbing and want to give it a go in an indoor centre, then Alpe d'Huez has somewhere for you to go. Climbing equipment is normally provided, or you can bring your own and insurance is normally needed before you hit the climbing wall.
Museums & Galleries
Alpe d'Huez and its surrounding area have a range of museums and galleries to visit and learn more about this fascinating region. If you want to know more about Alpine flora, fauna and minerals, you can head to the Fauna Museum in Vaujany, the Bourg d'Oisans Museum, or the Maison du Bouquetin in Allemont.If it's heritage and customs you're after, visit the Notre Dame des Neiges Church, the Grotte de Glace, the Espace Patrimoine or the Brandes Archaeological site, all in Alpe d'Huez.
Shopping
Many people would not automatically think of Alpe d'Huez as a place to shop. However the town boasts some great stores. As you would expect from an outdoor sports Mecca, there are plenty sports stores where you can get your hands on some of the top mountaineering, ski and snowboard brands but there are also some fashionable clothing stores, and plenty of shops selling traditional mountain goods.
Spas and massages in Alpe d'Huez
If it is calm and relaxation you are after then head to a luxury day spa or book in for massage therapies and beauty treatments. A day spa is also the perfect activity when the weather turns. You can keep warm and revive aching muscles in saunas, steam rooms and jacuzzis or take a refreshing dip in a swimming pool.
Squash
There are a number of places where you can play squash whilst you're in Alpe d'Huez either during winter or summer.
Swimming
If you'd like to take a dip indoors, you'll be able to find somewhere to go for a swim in Alpe d'Huez. Most hotels, lots of chalets and apartments have their own swimming facilities, however there are also municipal swimming baths that you can visit, which often come free with your lift pass purchase. In summer and winter you should be able to find somewhere to take a dip, so don't forget your towel and your swimming costume or shorts.
Yoga
If you want to stretch your muscles, there are a few yoga centres in Alpe d'Huez where you can find a whole range of classes.