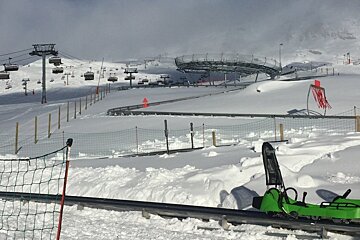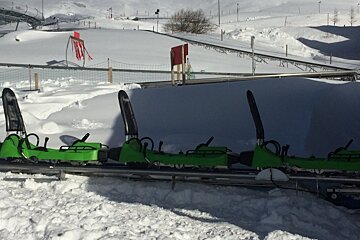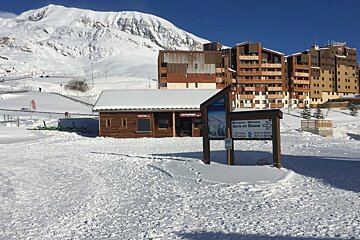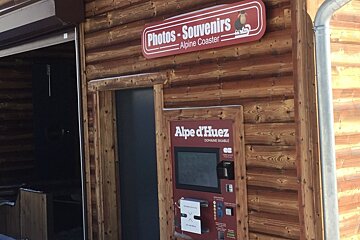 Alpine Coaster opens in Alpe d'Huez
New attraction for the whole family in resort
Last Friday morning, the 10th December, I was invited to the official unveiling of the latest attraction to be launched here in Alpe d'Huez: the all-new Alpine Coaster. Situated behind the commercial centre at Les Bergers it's a stone's throw away from the Marmottes lift station.
Watch this
The official opening ceremony started in the nearby Taverne Les Bergers where around 12 of us were assembled. The local mayor, Jean-Yves Noyrey, opened proceedings by introducing everybody and giving a talk about the new attraction. He also spoke about his vision for Alpe d'Huez in the future and the importance of providing innovative and fun attractions for all. He made particular reference to all his plans not being directly linked to the slopes. He then handed over to the design team for them to give a talk through the whole concept. Other local dignitaries present included Christophe Monier (Managing Director of lift operator company Sata Ski) and Anthony Guzman (Marketing Director at Sata Ski).
There may already be similar coasters in Megeve, Chamonix and Les Saisies but this one is a first for France. It's virtual reality option really is revolutionary! The track is 1 kilometre long in total and is floodlit. It was constructed by German company Wiegland with French company Caratech providing the hi-tech VR hard and software.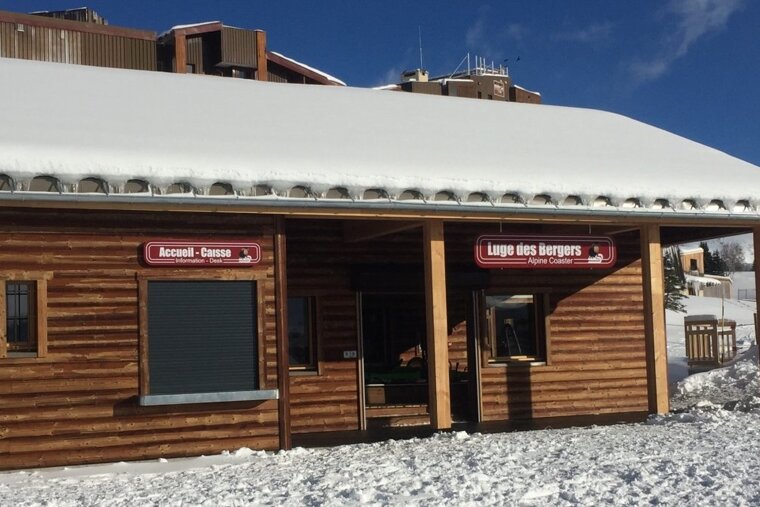 After the more ceremonial talks, it was time for the fun stuff to start. We made our way the short distance to the "office" for the new coaster, where I promptly jumped into one of the sledges. I was given my safety brief and... away I went 300metres up the hill with some great views of the slopes around Les Bergers! Once at the top, I was again briefed as to how slow the sledge down – it's really easy to drive and the brake is super simple to engage. 700 metres of track weaves its way back down to Les Bergers, including 10 bends, of which 7 are hairpins and maximum speeds of 40km/h. It really is great fun!
Not satisfied with just the one ride (and being a big kid really!) I was straight back into another sledge and off I went again. This run was definitely quicker as I wasn't as heavy on the brake... my first run was definitely my practice run!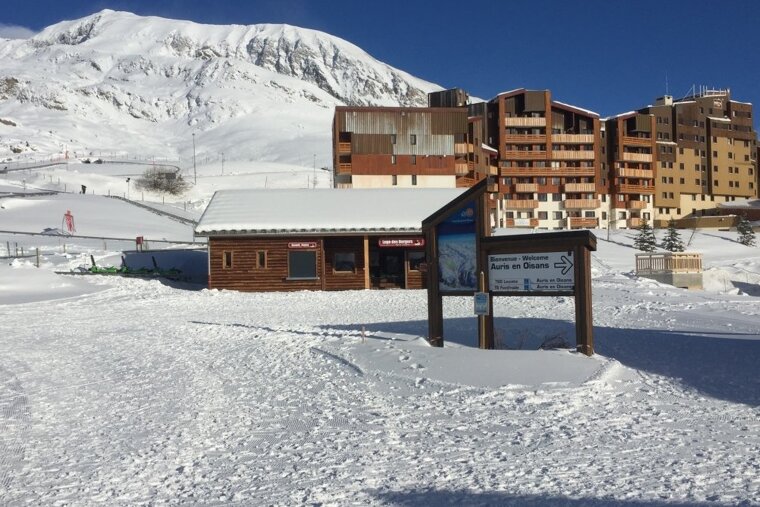 Back at the bottom, I was asked if I wanted to try the virtual reality goggles that are an option on the ride. If you wear the VR goggles, you ride as the passenger and need a driver. On the way up, instead of sightseeing, I was charged with spotting as many digital sheep as I could see in the wonderful VR world – I got 12 out of 30, rubbish! – but great fun none the less. You might be counting sheep but you definitely won't fall asleep.
Once at the top, we were off. However, this time I was in a whole different VR world, spinning and jumping down the track through alpine pastures, over waterfalls, down toboggan runs, along a log flume, off jumps and ramps – the thrills were relentless. The VR really makes it a completely different encounter altogether. I have to say it really is great fun, both as the driver and as the VR passenger, I would thoroughly recommend having a go in both roles.
The opening event ended with a posh lunch up at the wonderful La Folie Douce restaurant at the Marmottes2 lift station (2300 metres).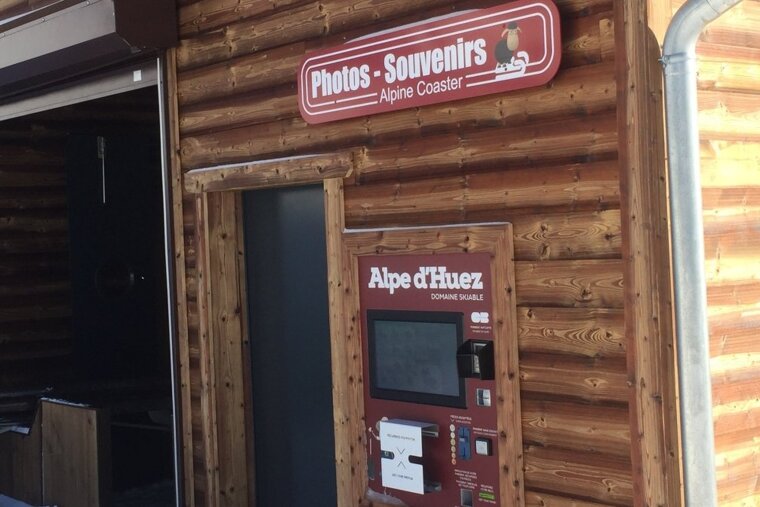 As with many attractions of this type, there is a "photo-point" and you can purchase your souvenir photos from the ticket office at the bottom. A single run costs €7 without the VR, or €14 with the VR for two people (one VR headset). Two VR runs cost €25 so you can switch roles between driver and VR passenger. 5 "non-VR" runs cost €32.50, 10 cost €60, 20 cost €90 and 50 runs are yours for €225.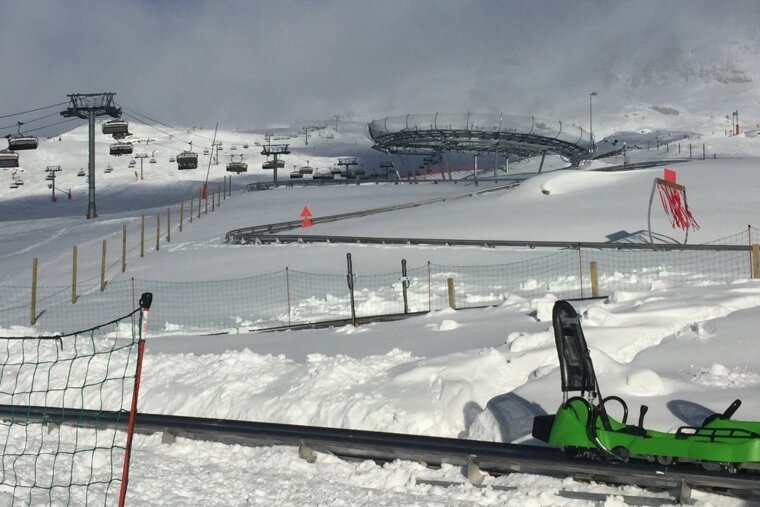 The coaster is open this week from Saturday 16th December to Friday 22nd, at weekends and on Wednesday evening. From Saturday 23rd December to Saturday 10th February, it's open every day from 13:30 to 18:30 and on Thursday it's open from 13:30 to 19:30. From Sunday 11th February to Saturday 21st April, it's open daily from 13:30 to 19:30 and until 20:00 on Thursdays (and Tuesdays during French school holidays).
To get a better idea of what it's all about, check out my video above!