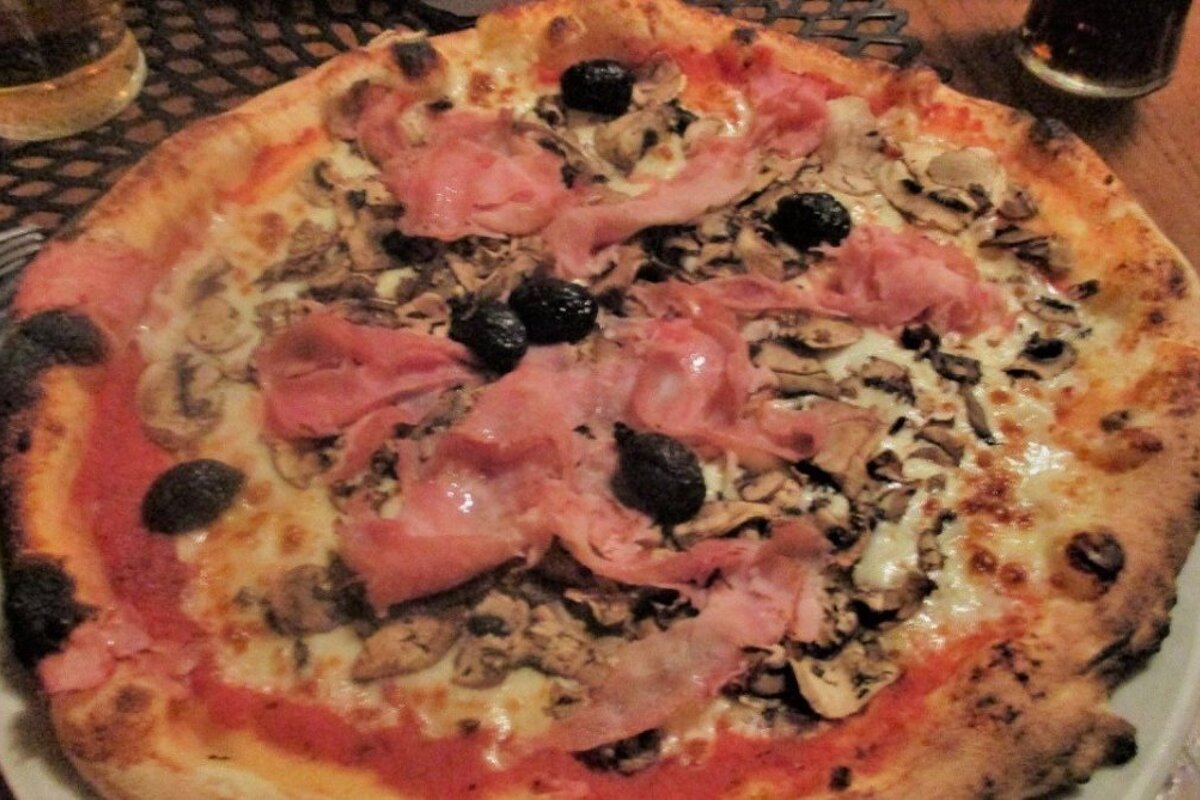 Best pizzas in Alpe d'Huez
We may be in France but it's definitely a case of "buon appetito"
"Tout le monde aime la pizza" as they say in France, which roughly translated means "everybody loves pizza" and that is certainly the case in Alpe d'Huez where there are plenty of top-quality restaurants and takeaway pizzas to choose from.
Whether you're staying down in the old town, up in the main street area, or over in Les Bergers, you're never far from a great pizza. Here's our insider guide to the top pizzas in resort.
The old town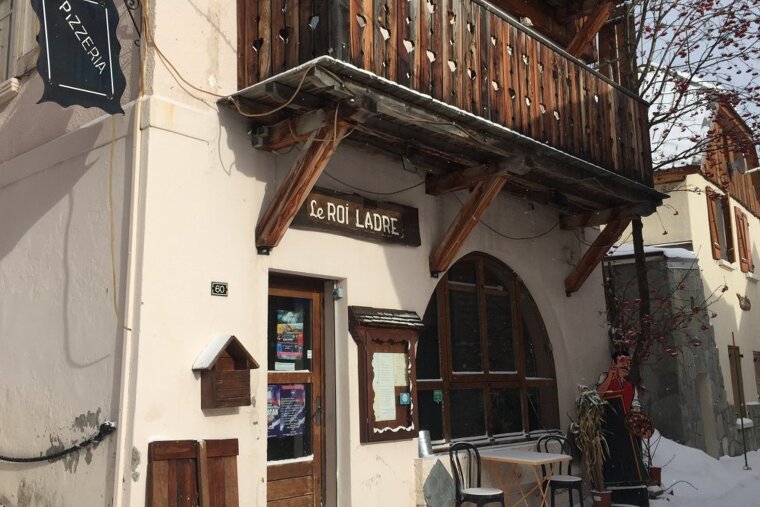 Just as you come into resort is the old town area, home to some great pizzas. Le Roy Ladre is, for me, one of the top two pizza restaurants in resort. It's located down a little cobbled path opposite L'Indiana Bar and is very cosy – it only seats around 25 to 30 customers and is typically alpine in its décor. All the pizzas here are named after local ski runs, such as Le Signal (cheese, tomato and ham), La Sarenne (tomatoes, cheese, bacon, onions, mushrooms and cream) and the top of the range La Foret, a wonderful pizza topped with tomato, cheese, peppers, artichokes, mushrooms and olives. A true favourite with locals, seasonnaires and visitors alike, it's always really busy so it's best to book in advance. Everything is freshly prepared to order and it can be a little bit slow at times but it's genuinely worth the wait. Prices range from €9.80 up to €14.90 with a good selection of 17 pizzas to choose from.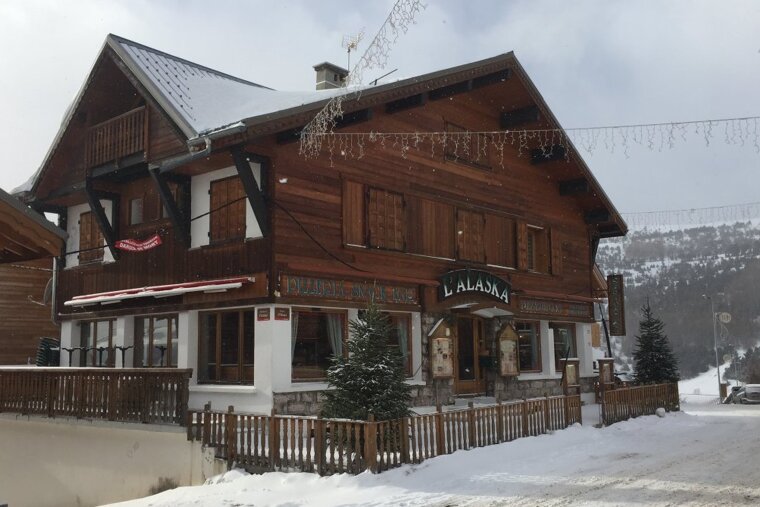 L'Alaska is located near the tourist office. A bit less cosy than Le Roy Ladre, it has the feel of a larger restaurant. It does, however, offer a mean pizza with prices ranging from €9.40 for their Margarita up to €13.90 for their premium pizzas and with a selection of 11 pizzas to choose from.
The main street area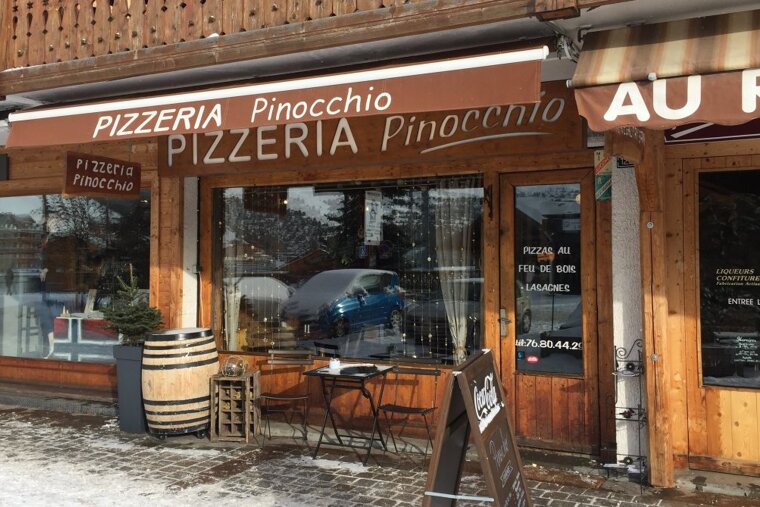 Opposite the ice rink is Pizzeria Pinocchio which, for me, serves the best pizza in town. I have been a regular for over 12 years now and it's always amazing. It's fairly small with seating on two floors for around 50 customers. The décor is wonderfully alpine and the smell of the wood-fired pizza stove fills the whole place, truly mouthwatering. The open plan kitchen provides you with a great view of the pizzas being prepared. Prices range from €11.50 for a Margarita up to €14.90 for a Florentina, with a huge choice of some 30 pizzas. Booking is advised as it's always super busy.
Located next to the ice rink is Le Sporting Bar and Restaurant, another one of the bigger establishments but again home to a good pizza. Prices range from €12 up to €16 with a selection of 11 pizzas to choose from.
Les Bergers & Altiport area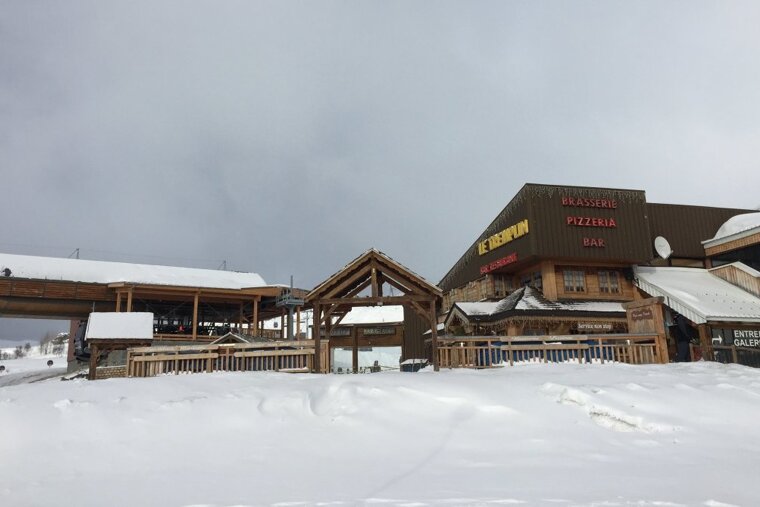 The large commercial centre in Les Bergers is home to plenty of shops and bars, and some good pizza as well. Le Tremplin is in prime location, right next the slopes and the Marmottes 1 and the new AlpExpress lifts, and is open throughout the day and evening. For a lunchtime pizza, the large south-facing terrace really takes some beating. The pizzas here range from €10.40 for a Margarita up to €14.70 for a Poulette (chicken-topped pizza) with a good selection of 13 pizzas to choose from.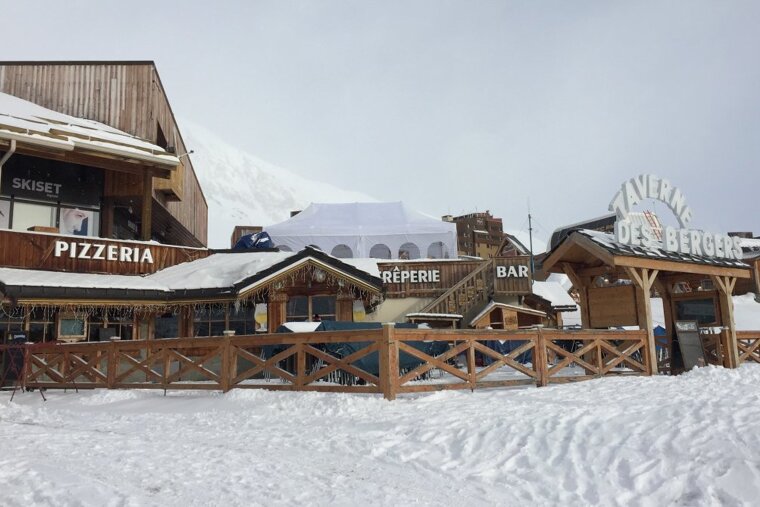 At the other end of the commercial centre, right next to the Auris Express lift (also known as the "scare chair") is La Taverne des Bergers. Smaller than Le Tremplin, it's very traditional in its timber-clad wooden décor and has a smaller deck area great for a lunchtime pizza. Prices range from €11 up to €16 for a "calzone", with 15 pizzas to choose from.
Takeaway pizza
If you just want to grab a pizza to take back your apartment, there are a few good options. Up at the far end of the main street is the always super busy, and definitely most popular of the takeaways in resort, Pizza Perrone. The fact it is always packed is recommendation enough! It does have a tiny bit of seating, around six to wight places, but it's always so busy you are unlikely to get a seat. The pizza here is truly top notch and prices range from €9 up to €12.50 so it's great value, with a whopping 40 pizzas to choose from.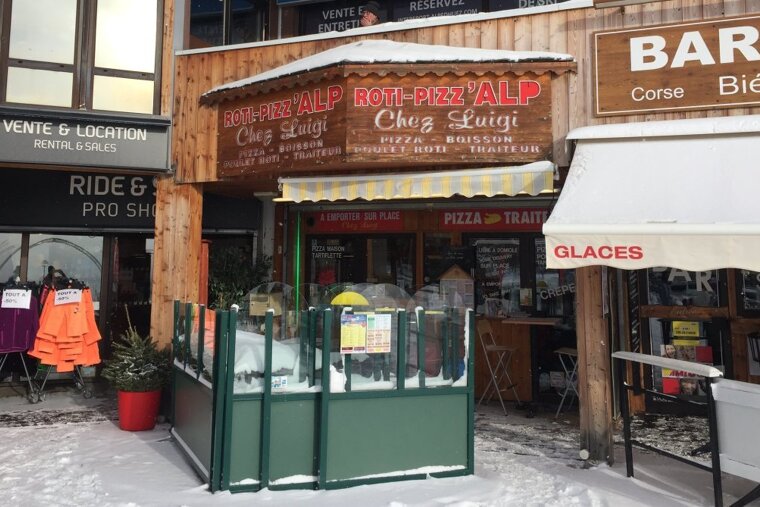 Another good takeaway pizza can be had from Chez Luigi down in the Les Bergers Commercial Centre. It does have a small bit of inside and outside seating but it is more of a takeaway. That said, they do a cracking pizza and, with prices ranging from €8.50 to €13 and a good selection of 20 pizzas to boot, it's a great option if you are in Les Bergers. Also here and very popular with the ESF instructors is the Cafeterie Sandwicherie des Bergers which, although more of a simple café, it does a nice pizza as well.
Finally, Allo Papa Pizza is situated next door to O'Sharkeys Bar, opposite the ice rink off the main street. It opens at 19:00 every night and has a minimum charge of €15 for delivery. It boasts a great menu consisting of 35 pizzas with prices ranging from €10 to €15 and even heavy snow doesn't pose a problem for delivery as they use a heavy-duty 4x4 quad bike, although the driver does look a bit cold at times.
After all this writing about pizza, I'm off for a couple of slices. Buon appetito!
Location
Alpe d'Huez, Alpe d'Huez