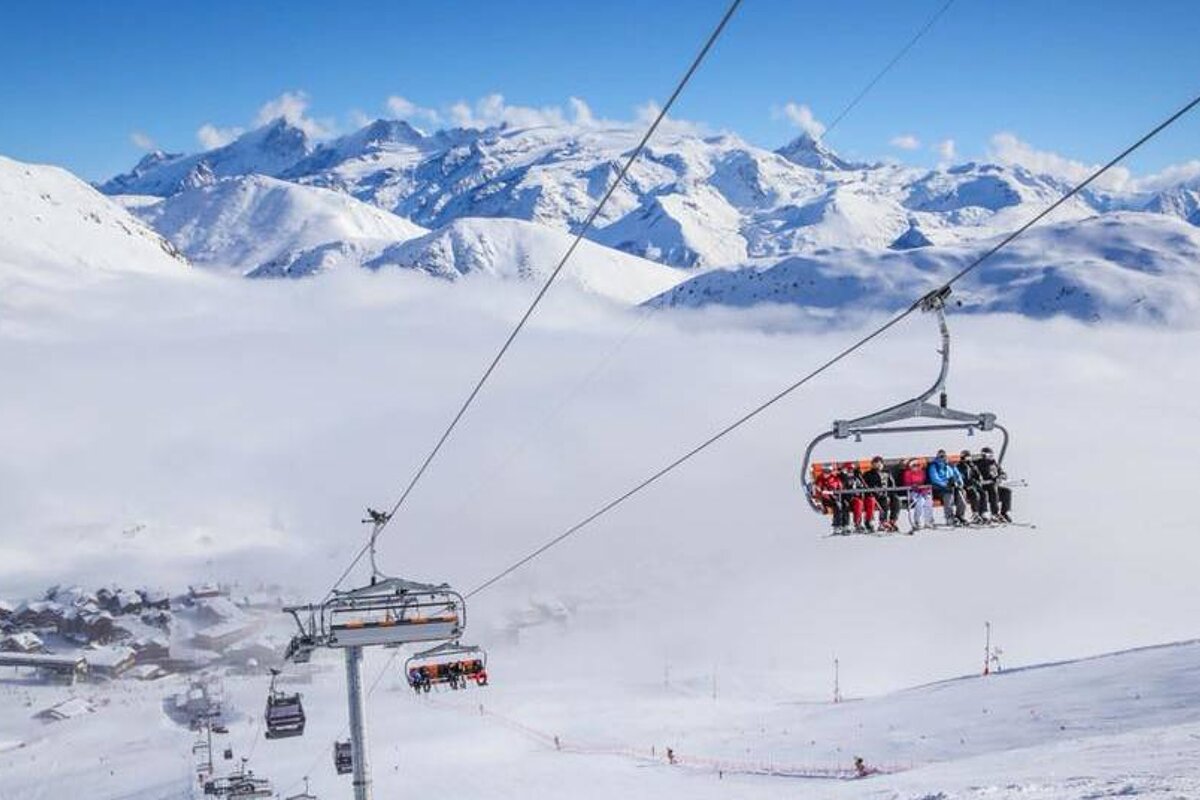 © Cyrille Quintard / Alpe d'Huez Tourisme
How to buy your ski passes in Alpe d'Huez
It's as easy as one-two-ski to get your lift pass in Alpe d'Huez
It's a super long ski season in Alpe d'Huez this winter and it all gets underway on Saturday, December 1st 2018, running all the way through until Saturday, April 27th 2019. This gives you plenty of opportunities to get out to the resort that's recently been voted the best in Europe for the second time in three years.
Once you are here, there is one essential for a great time skiing – a lift pass. Whether you are here for just a day, a week or even the whole of the season, local lift operator SATA Ski has plenty of options to make getting your ski pass as cheap and as easy as possible.
Ski pass offers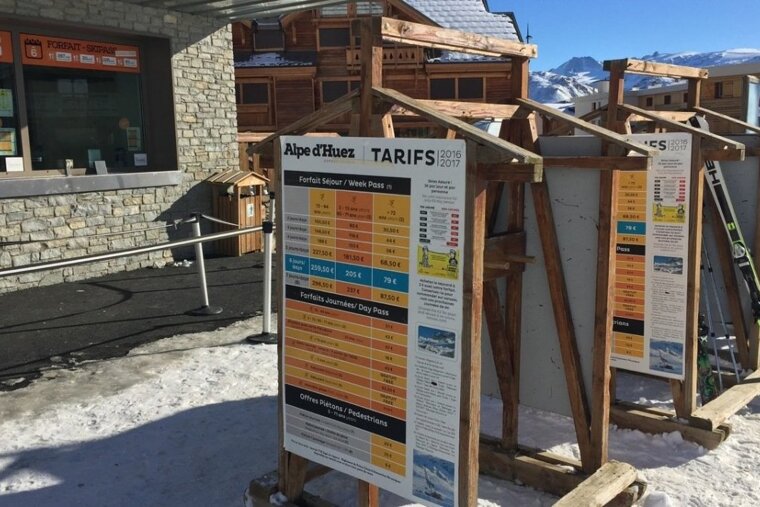 Web exclusive deals
It's best to try and book your ski pass online as you can take advantage of some of the web exclusive deals such as the six-day family pack which is €860 compared with €974 when purchased in resort - a saving of €114. Saturday only deals are also preferable online, with a Saturday ski pass available for as little as €31.90. Some great springtime offers are also web exclusive with offers such as one child free with every adult and reduced leisure passes. The springtime offers run between April 13th and 27th. If you are coming to resort as a group of friends, you need to look at the web exclusive Tribe packages. A six-day, three-person Tribe package costs €756 which offers a saving of €60 on the normal price of €816, so it's well worth checking it out and getting your tribe together.
Pedestrian passes
It's not all about skiing as you can use the lifts as a pedestrian. So if you are here as non-skier you can still enjoy all the hill has to offer – wonderful views and fabulous mountain restaurants for a start – for €21 per day for a one day or €89.50 for a six-day pedestrian pass.
Non-consecutive & day passes
If you are in resort for more than one trip this season it's worth looking at the ten-day, non-consecutive pass that is available, valid for any day throughout the season. It costs €433 and represents great value at €43.30 per day. One day passes range from €43 or €48 to €53.50 for adults, depending on the time of the season you are here, with children (five to 12-year-olds) day passes costing €35, €39.50 and €44 respectively.
What's included in your pass?
If you purchase a six to 15-day pass, you receive the additional benefits of two days in Les Deux Alpes and one day in Serre Chevalier, Puy Saint Vincent, Montgenevre and in the Italian region of the Milky Way. It also gives you a 25% discount in the off-piste powder playground that is La Grave, so these passes really are super good value. Alternatively, if you fancy one day in La Grave, the six-day Alpe d'Huez & La Grave pass gives you five days in Alpe d'Huez and one in La Grave for €272. In addition to simply just skiing it's worth looking into the leisure pass option for your stay. In addition to your normal ski pass, this gives you access to the resort's outdoor swimming pool, indoor swimming pool, outdoor ice rink and sports centre. These are great options in the event of poor weather or a great way to spend a few hours after skiing.
Buying your ski pass online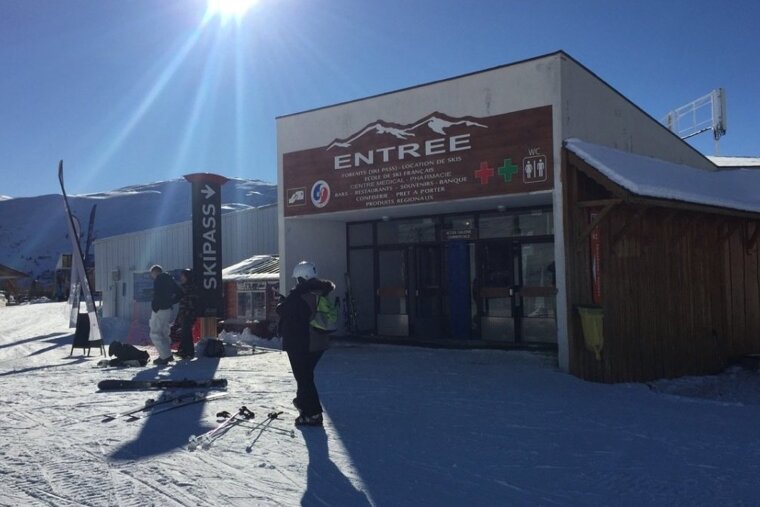 It's a simple process to buy your ski pass (or 'forfait' in French) online and nothing to be daunted by. Start by clicking on the pink button below this text. You only need to have to hand your lift pass start date, the number of days you require and the number of skiers in your party, as well as some means of payment.
Work out which categories you are before you start. Remember that up four-year-olds go free, five to 12-year-olds are children, 13 to 64-year-olds are adults, 65 to 71-year-olds are seniors, 72+ year-olds are grand seniors and 13 to 25-year-olds can qualify for student rates with necessary student ID. Proof of age required for age-related passes (i.e 12-year-olds will need to provide ID and, likewise, 13-year-olds won't be able to "blag" it as a child so don't even think about trying!).
There's a very simple drop down menu that prompts you for the number of days required, start date for your passes and number of people in your group. The site will then automatically direct you to the best possible offer for your group configuration and dates. It will automatically also show the web exclusive deals that are only available online.
The ski pass itself (the physical card) comes at a charge of €2 but it can be reloaded/recharged if you visit resort again. Payment is made through a secure payment page and you receive an email to confirm the transaction. Then, you need to select your delivery method, which includes a seven-day delay and a €2 postage fee, or collection in resort, from one of the ski pass offices, with only a two-day delay.
Buying your ski pass in resort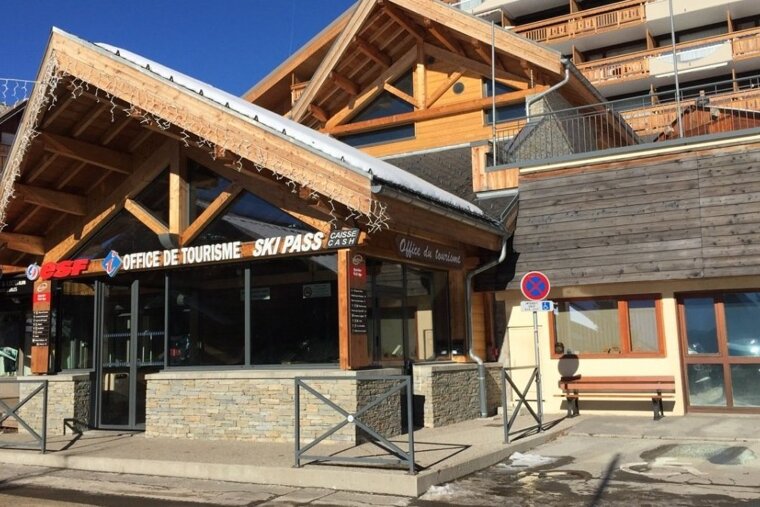 It's also really easy to buy your passes in resort when you arrive, just pop along to any of the three SATA Ski offices, usually open from 08:45 to 16:45. The flagship head office is located right next to the slopes at the DMC lift station at the top end of town. A series of cashier windows await you and everybody speaks English to make it as simple as possible for you to buy your ski pass.
If you are staying in the Les Bergers quartier, it's easy to get your ski pass from the commercial centre where, on the first floor, is another series of SATA Ski cashier windows. The Marmottes lift is literally 20 metres away from the door to this lift pass office and the desks can be accessed from both road level and from the slopes by the Marmottes lift.
For those staying in the old town, there is a lift pass office in the Office de Tourisme, next to the ESF ski school. The cashier windows are up the escalator and inside the tourist office on the left-hand side, so it couldn't be simpler. Next to the lift pass/tourist office is the famous Alpe d'Huez "lobster pot" lift system which will whisk you up over town to the DMC, from where you can head up the Pic Blanc or Signal. Alternatively, and new for this year, you can also walk around 50 metres and jump on the new gondola cross-town lift. Built at a cost of some €14 million, it links the old town to L'Eclose and then across to Les Bergers (Marmottes lift station) with an uplift capacity of 2,400 people per hour.
The staff in all of the ski pass offices are really friendly and speak a good level of English. Indeed, several members of staff are expat locals and are only too pleased to help with any queries that you may have.
Buying your pass on your way to resort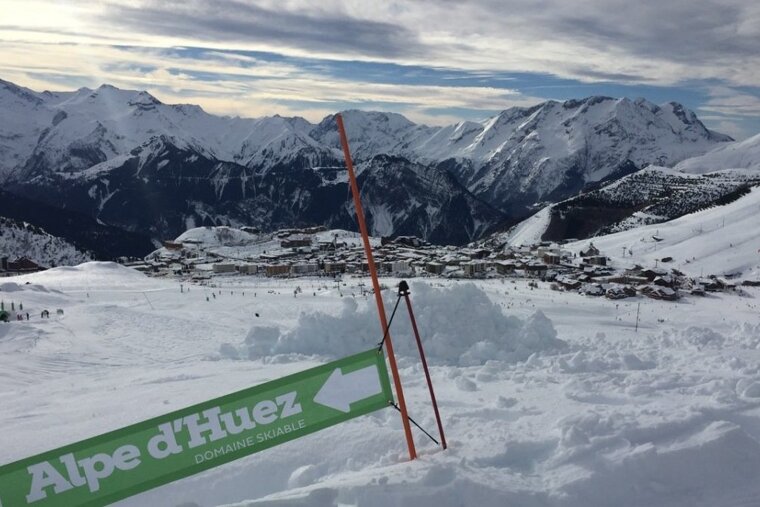 You can even buy your lift pass on the way into resort on Saturdays and Sundays from December 22nd 2018. Following on from its popular launch early in 2016, SATA Ski has extended the opening days of its remote satellite office which now opens on both Saturdays and Sundays. It's located in a layby on the side of the D1091 (the main road to Alpe d'Huez) at Rochetaillée, which is in the valley as you drive towards the resort, about 5km before the town of Bourg d'Oisans. It's easy to find – after a long straight section, the road sweeps to the right at the junction with the D526 (signposted to Allemont) and it's there on the right-hand side, opposite the Hotel Belledonne.
More inspiration...
Whichever option you choose, there's sure to be something to suit your needs. So get yourself out here and see why Alpe d'Huez is Europe's best ski resort.
Location
Alpe d'Huez, Alpe d'Huez