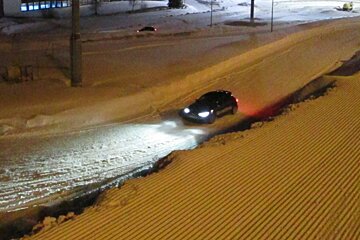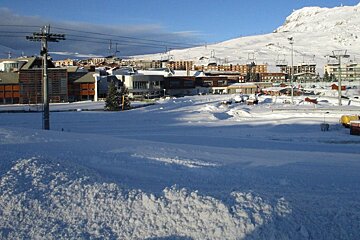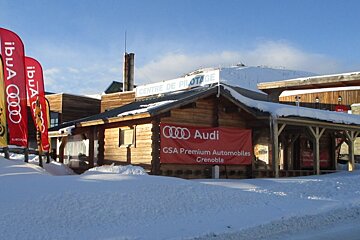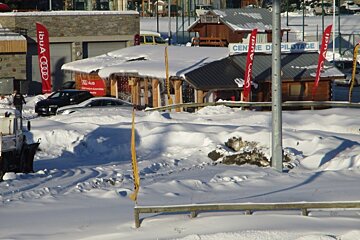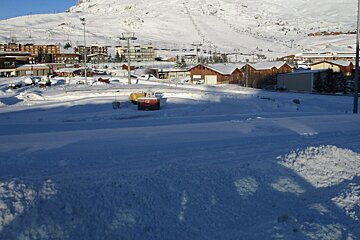 Ice Driving in Alpe d'Huez
Start your engines at the Ice Driving centre & give Alpe d'Huez drift a try!
Serious adrenaline without a pair of skis or snowboard in sight….
If you're looking for some serious adrenaline away from the slopes then this is just thing for you or if you're a fan of Vin Diesel and fancy yourself as a bit of "drifter" then forgot Tokyo and put your skills to a proper test in a safe and fun environment here in Alpe d'Huez.
Evodriver – Ecole de Pilotage ice driving centre is located in the L'Eclose area of town (directly behind the Palais des Sports et Congres - the leisure centre) and offers 820metres of icy, slippery, adrenaline filled fun. The track resembles an "L" in shape. The ice track consists of a couple of decent straights and a series of hairpin corners, and is same track as used in the TropheeAndros ice racing series which regularly sees speeds in excess of 100mph. TropheeAndros is a series of races on "ice tracks" that sees legends such as Alain Prost and Olivier Panis battle it out across France each year.
New for this year, the centre now offers top of range 231bhp Audi S1 Quattro cars for you to rag and drift around at truly exhilarating high speeds. A great performance car with fantastic four wheel drive handling capabilities.
Ice driving would be a truly fantastic gift for a loved one or special occasion and the centre offers "gift packages" as well. It would also be a great fun filled activity for a stag or hen do, group of friends or for some family fun, and would certainly beat your run of the mill go-karting back in the UK.
The track opens from 8.30am in the morning until 12pm lunchtime and from 4.30pm until 8pm in the evening. The track is fully floodlight for that extra special night driving experience.
As well as the obvious fun and adrenaline factor there is a serious side to the tuition offered here at the centre by the expert instructors – driving on ice and snow is hazardous and potentially dangerous, as can be borne out by the number of cars regularly driven into ditches here in Alpe d'Huez!. So as well as being incredibly good fun the new skills you take away from the expert tuition will certainly improve you as a driver, especially in icy and snowy conditions.
Fear not if you have never driven on ice or in snowy conditions before as all the tuition you need is on hand here to guide you all the from "novice" through to "perfection" (i.e Vin Diesel eat your heart out), and all the courses/sessions start of with a "theory" session before the "practical" driving part.
The centre offers a number of driving tuition packages to suit all abilities and budgets, these include:
Beginners course
30 minute session – 10minutes theory/20minutes practical = €50 per person
50 minute session – 10minutes theory/40minutes practical = €90 per person
Safe driving on ice course
3.5 hour session – 1hour theory/2.5hours practical = €290 per person
"Masters" course
7 hour course – 1hour theory/6hours practical = €550 per person
"Perfection" course
14 hour course – 1hour theory/13hours practical = €990 per person
"Buggy" driving on ice (Sunday only)
15 minute session – 5minutes theory/10minutes practical = €50 per person or €90 for 2 people at the same time.
The centre really does offer something that you can't experience back at home, so why not give it as try when you are here in Alpe d'Huez.
Location