Thursday nights are where it's at in Alpe d'Huez
Live music and stock trading beer prices
About
Thursday night is always one of the bigger nights of the weeks here in Alpe d'Huez. I think it's to do with live music at both Smithys Tavern and the Underground and the fact that virtually every seasonnaire seems to have Thursday night off.
With many holidaymakers leaving early on a Saturday, seasonnaires tend to have an early night on Fridays and that's why Thursday is the new Saturday here in resort.
Last Thursday I dusted off my glad-rags and took Mrs W out for the night…
I hadn't been in Sphere Bar up at the top end of the town since it had been opened this winter under new French management (it's been an English bar for years). It's karaoke night on a Thursday evening and a mixed crowd of French and British "singers" were duly murdering everything from David Bowie to Dolly Parton and everything in between. The new team are very friendly and brought some popcorn over to our table. I was asked if I wanted to sing, but thought it unfair on their fledgling business to empty the place for them in double quick time, so I declined.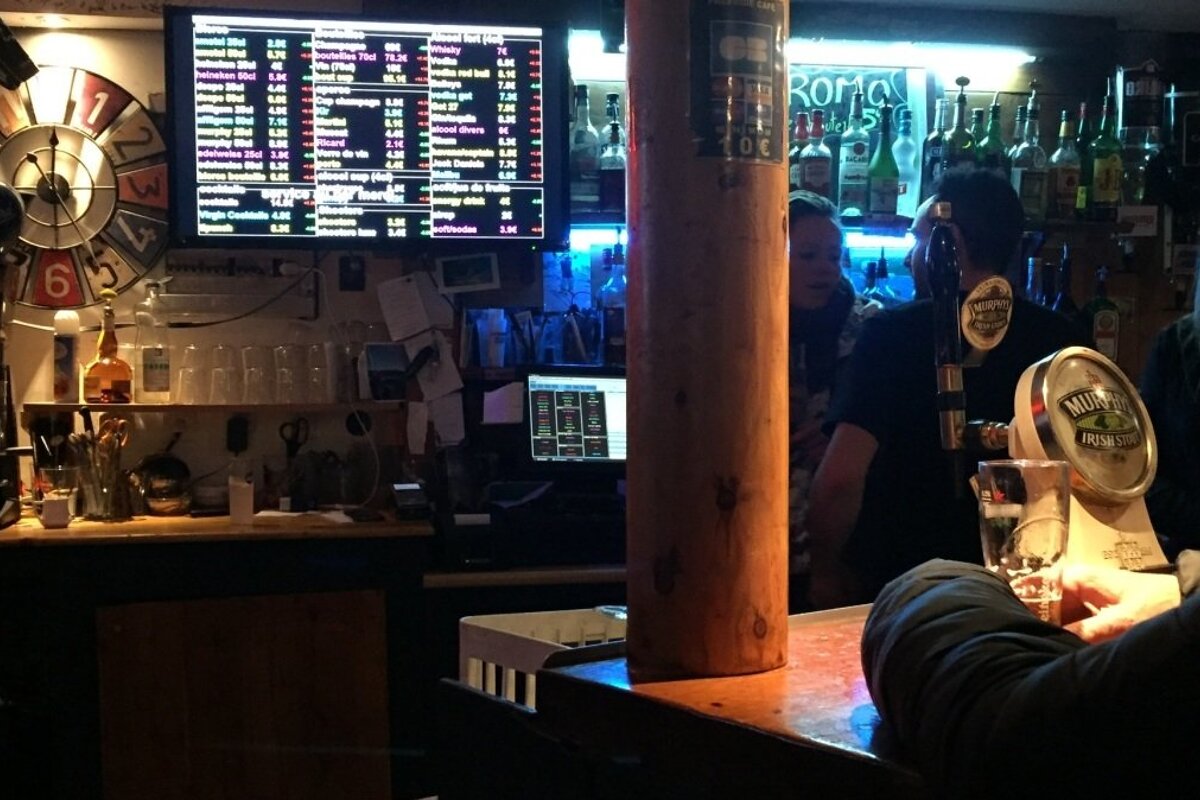 On the way down through town I popped into see my mate Martin (aka "Niff") who is working this winter in Etalon Bar (Niff and I were at college in Torquay back in the late 1980's). As usual the English run Etalon was busy and the rum was flowing.
With a "schedule" in place (live music in Smithys Tavern at 11pm) we moved on down through the main street and popped into one of my favourite watering holes, the Freeride Bar, which as usual, was packed. There's always a great mix of nationalities in Freeride, and it's very popular with the locals (mainly due to the fact that it's the only bar in resort that opens 365 days a year and as such has a great local trade). Tonight was no exception. It was just after 10pm and the "stock-trading" prices theme had just kicked off (check out the video below) which takes place between 10pm and 2am every night. The drinks prices change every 100 seconds in a stock-market theme. When I walked in a small beer was €2.80 and by the time it had been served it had gone up to €3.30 – but I paid at €2.80…kerching….I wasn't so fortunate with the next round – damn that stock market! Freeride is run by ex-ski instructor and local "face" Fab and with his resident DJ banging out the dance tunes, it was jumping.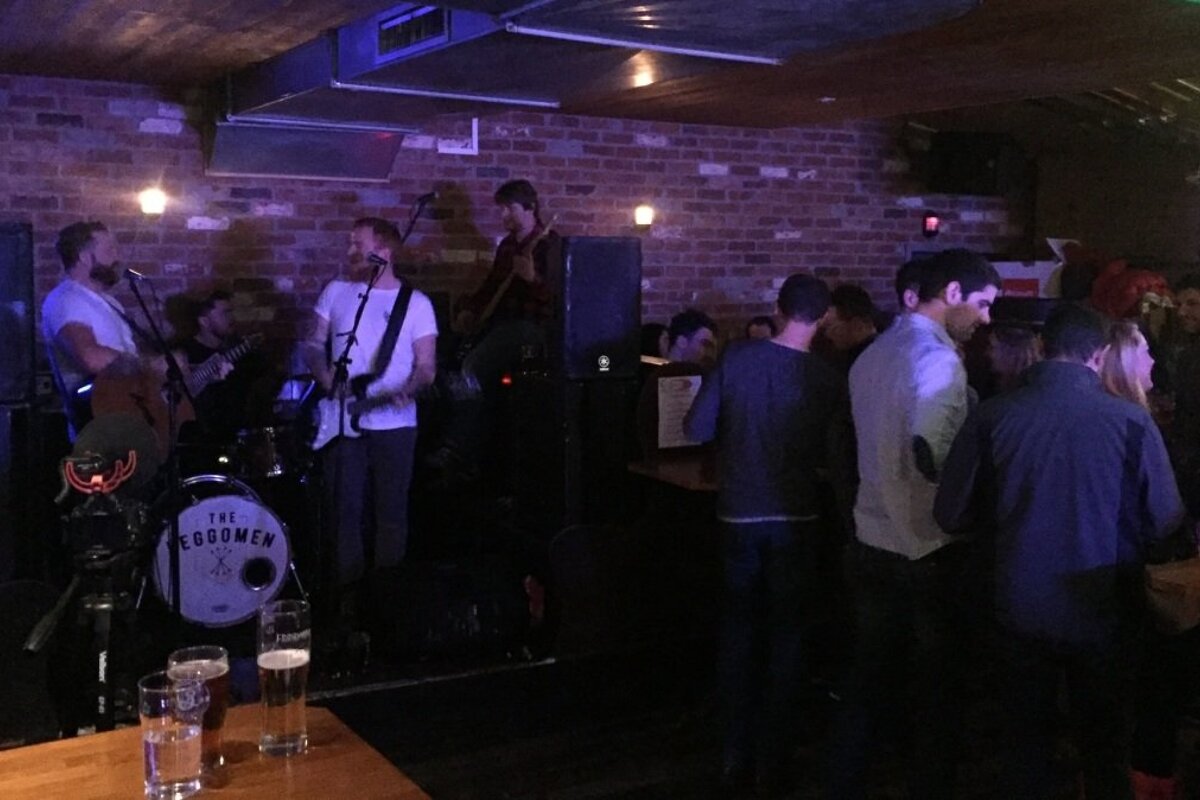 A quick nip down the steps by the side of the ice rink and it was Smithys Tavern for a bit of live music. They have live music every Thursday in Smithy's and this week it was turn of The Leggomen, a British four piece covers band touring their way around the Alps this winter. They were cracking, playing Oasis, Red Hot Chilli Peppers, Kaiser Chiefs- very eclectic and also very good. Smithys was packed, as always, and plenty of jugs of beer were flowing across the bar along with the obligatory and never ending stream of JagerBombs…The Leggomen played a great set and really got the place going. As usual the crowd was predominantly British, but I have noticed more French drinking in Smithys this winter, which I think leads to a great atmosphere.
The beer continued to flow after the band had finished and it was over to resident, and long serving DJ Sam to keep the party going into the early hours.
At around 1.30am I decided it was time for one last quick drink on the way home, so The Underground Bar it was. They too had live music, but it had finished by the time we got there. The music had been very good by all accounts and the place was still busy. Busty and the boys behind the bar were rushed off their feet.
As usual Thursday had been a great night in resort, with plenty of live music, some very dodgy karaoke and fluctuating beer prices who could ask more…
A quick kebab from Last Snack (underneath Smithys) and our night was complete – chicken kebab with samurai sauce (Mrs W doesn't know how lucky she is)…a perfect way to end a great night out!
Watch this