About
Alpe d'Huez wouldn't be the resort that it is without a good dose of après-ski to end the day on! There is no shortage of places to go for a few drinks and some live music after a day on the mountain.
Whether you prefer to soak up the last of the afternoon sun with a quiet beer or dance on the tables in your ski boots, Alpe d'Huez has plenty of great spots where you can amuse yourself when the lifts shut for the day.
Après-ski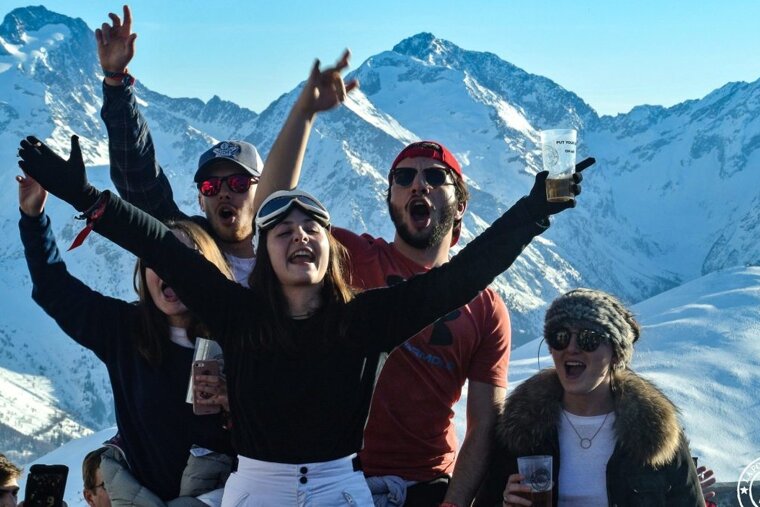 La Folie Douce: There's no need to get back down to resort level in order to get the après-ski party started here in Alpe d'Huez. At the top of the Marmottes 1 chair lift is the fantastic La Folie Douce bar and restaurant. With a big south facing deck giving fantastic views over the mountains (you can even see across the valley to Les Deux Alpes) the après-ski gets going from 14:30. DJ's, dancers, champagne, this is the best party you'll experience on the mountain. If you can't be here in person you can watch some of the action from our new webcam. Note that it closes as the lifts close, at 16:30-17:00.
Le Tremplin Bar and Restaurant: Meanwhile down in Les Bergers by the Altiport, Tremplin has a large south-facing terrace with an abundance of deck chairs, just perfect for watching the sun go down.
Tiger Bar: Also in Les Bergers and great for a game of pool and a bit of sport on the TV.
Bar Chez Leo: In the commercial centre you will find the cosy, fantastic French family run bar which is a firm favourite with the ESF ski school instructors.
Le Taburle Bar and Restaurant: Also piste-side, but back in Alpe d'Huez at the bottom of the DMC lift. It has a massive south-facing deck with plenty of tables and deckchairs and it's literally on the side of the Village blue run, so you can ski from here down to the lower sections of town even when the lifts have stopped running.
FreeRide Bar: In the middle of town on Avenue des Jeux, a firm favourite with the locals and seasonnaires alike – here the action goes on well into the early hours.
The Sphere Bar: Also on Avenue des Jeux, this small English run bar that has live music several afternoons a week - normally between around 16:00 and 18:00. It always has a great atmosphere and has a south facing patio too - it's .
O'Bar: Meanwhile down in the old town you will find this more traditionally alpine bar with a roaring log fire and a great selection of tapas. It's a great spot for a bit of après-ski banter and to warm those cold toes and fingers.
L'Indiana Bar: Across the road from the O'Bar is which is always busy with skiers given its proximity to the "lobster pot" lift system.
---
Late nights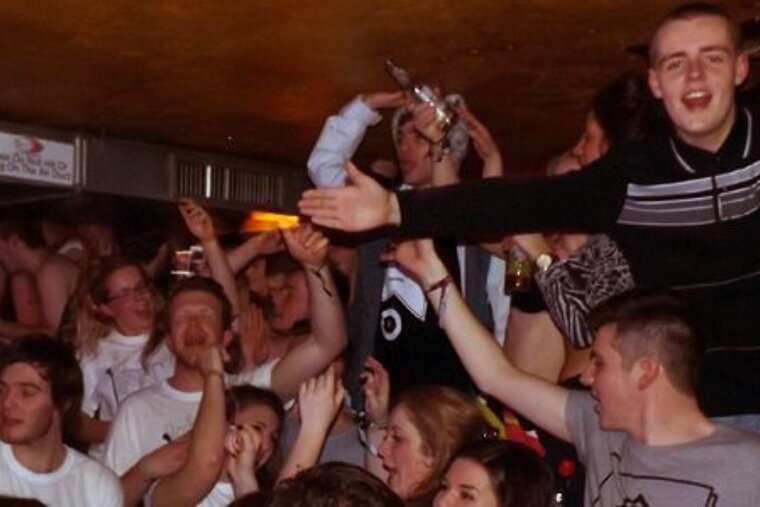 Up in the main street area of town there's always plenty of late night action to be had, with Sphere Bar, FreeRide Bar, Old School, O'Sharkeys and L'Etalon all within 50m of each other. There's always a great buzz around this area and these guys stay open until 2am.
Smithys Tavern: Down towards the old town from the ice rink you will find this legendary spot. No night out in Alpe d'Huez is complete without a visit here – with DJ's and live music its legendary status is well justified.
Caves Discotheque and Igloo Nightclub: If Smithy's 2am closing time isn't late enough for you, then within stumbling distance (literally 25m), you will find the action continues in these two clubs until around 5am.
---
Wine bars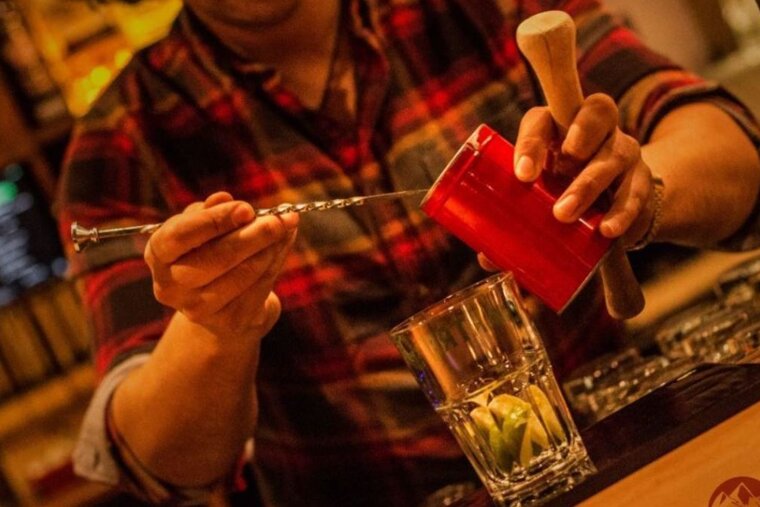 Whilst there are no specific wine bars in Alpe d'Huez there are plenty of hotel bars that offer a great selection of wines in some fantastic surroundings.
Royal Ours Blanc: In the middle of town.
Hotel Christina: Towards the DMC lift station.
Hotel Pic Blanc: Across in Les Bergers.
Lounge 21: In the old town close to the tourist office, has a decent wine list and it also serves cocktails and tapas. They can arrange wine-tasting evenings on request.
---
Live music
Sphere Bar: Live music a couple of nights a week in addition to its late afternoon/early evening après-ski sets.
L'Etalon Bar: In the middle of town, has live music at least one night a week.
Smithys Tavern: Live music every Thursday evening.
The Underground Bar: Just down the hill from the leisure centre is always a hot bed for live music as well.
Specific information regarding each bars weekly line ups can be easily found by simply looking at any of the numerous information boards around resort, where each of the individual bars will post their weekly programmes and promotions.
---
Best of the rest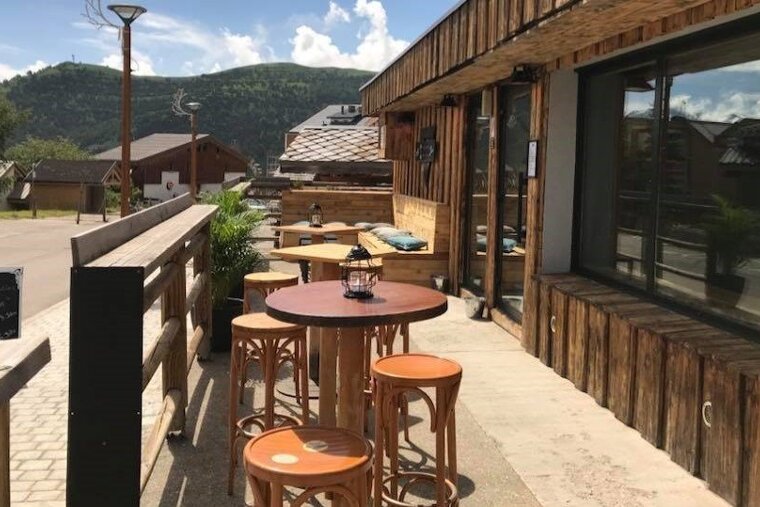 Lounge 21: For something a little more sophisticated. Located above the Igloo nightclub, its leather sofas and chic interior make for a more grown-up experience. They serve cocktails and tapas whilst a DJ plays upbeat lounge music.
Zoo Bar: Located below Smithy's Tavern is the Zoo Bar, small in size but big in atmosphere. A warm welcome is assured here and you can play pool and darts as well.
The Eight-Bar: In the middle of town next to the ice rink - great for a drink and a few games of pool.
---
More inspiration...
Keep an eye on our Events Calendar for all the latest parties and events in Alpe d'Huez.
---
Live music and stock trading beer prices
---
Thursday nights are where it's at in Alpe d'Huez
Thursday night is always one of the bigger nights of the weeks here in Alpe d'Huez. I think it's to do with live music at both Smithys Tavern and the Underground and the fact that virtually every seasonnaire seems to have Thursday night...