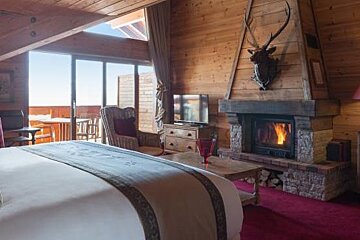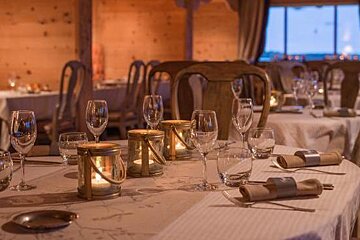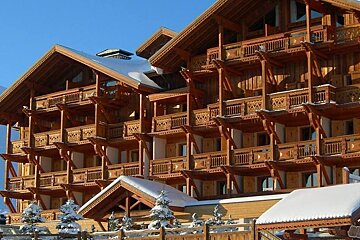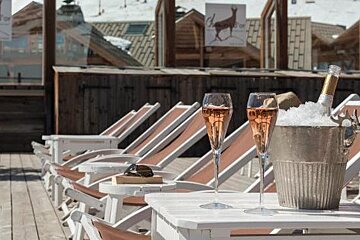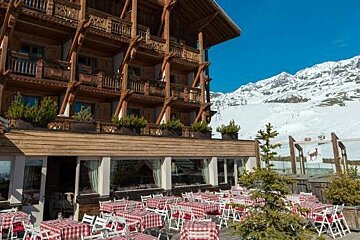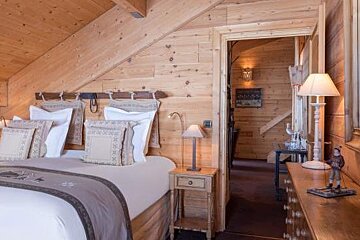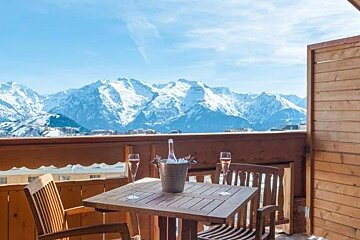 Chamois d'Or Hotel, Alpe d'Huez
A quality traditional chalet style hotel right next to the slopes & includes a spa
This hotel is in a magnificent location at the foot of the slopes. Ideal for those that want to spend as much time on the mountain as possible. The ski school meeting point is also just a stone's throw away, so you'll have plenty of time to get the kids sorted in the morning.
This chalet-style hotel is charming and is renowned for its attentive staff who will be sure to do everything they can to make your stay enjoyable. The rooms are decorated in chic traditional mountain style with all the comforts of a luxury residence. They all have breathtaking views and some of the large suites include their own open fire.
The hotel also includes a spa equipped with swimming pool, jacuzzi, hammam and sauna. The perfect place to relax after a hard day on the mountain. You can also indulge in massage, beauty and fitness treatments.
There hotel has all of the luxury extras; a large, sunny terrace which is perfect for enjoying the panoramic views over the mountains whilst you sunbathe on the deckchairs; a library where you can relax and even kid's and teen's playrooms equipped with games!
Reviews
215 verified reviews by
"Excellent"
Good to know
"Great wellness & sports facilities"
The Restaurant
There is a gourmet restaurant on offer at the hotel serving local and international delicacies made with regional produce.
Visitor comments
"Great hotel. I ended my bike vacation there. Wonderful room, very comfortable. The service is great and the breakfast was good as well. I'd stay there again." - Trip Advisor
"We went to Chamois D'Or in Alpe D'Huez for Easter 2015. Mum and Dad and four kids - two young teenagers and two early twenties.
Every detail of the stay was excellent, from the greeting, to the gorgeous rooms, the great restaurant, ski locker, spa facilities and being able to ski out opt the hotel, directly into the middle of the resort. I truly could not find anything to fault this place on." - Trip Advisor
"We ski annually and each time we choose a different resort, I can confidently say that this is the best hotel we've stayed in so far!
As we travel a long way to ski, we have to make the most of it and this time we spent 2 weeks at Chamois D'or on half board and thoroughly enjoyed every minute of our stay. The staff and owner go out of their way to make sure everything is exactly what you want, the location to the slopes can't get better, the dinner every night is excellent and the downstairs spa is ideal for relaxing and unwinding after a long day's skiing." - Trip Advisor
Location